Spring-Loaded Contact Connector Products
This week's Product Roundup highlights connector solutions with spring-loaded contacts from leading suppliers.
ITT Cannon
's Nemesis II CBA miniature circular connectors provide high-reliability power, signal, and data transmission in a small, robust, and well-integrated lightweight package to help soldiers reduce physical loads and maintain mission-critical communication capabilities, even in extreme environments. Ideally suited for soldier-worn equipment and battlefield communication devices, such as manpacks and handheld radios, the series features proprietary high-pressure sealing designed and tested for water immersion to 20+ meters (65.5') and Cannon Breakaway functionality, which allows soldiers to quickly and easily disconnect and reconnect cables and significantly reduces the risk of injury or equipment damage in the event of a cable snag. The series also features stainless steel shells, high-temperature plastic insulators, a highly engineered blind mating design, and spring-loaded, gold-plated, copper alloy pogo contacts designed to enable quick, durable connections to 22–32AWG wire, PCBs, and flex circuits and rated for 10,000+ mating cycles. The connectors are also rated for 166V operation, 2A continuous (3A peak), and operating temperatures extending from -55°C to +125°C, and are available in cable receptacle, cable plug, and jam nut receptacle styles.
Mill-Max Mfg. Corp.
recently extended its highly durable 868 Series spring-loaded and target connectors with new solder-cup terminations that accommodate wire and cable attachment along with flanged insulators and fastening options. The new solder cup connectors are available on 4mm pitch, have uniformly aligned solder-cup pins that facilitate the efficient soldering of wire sizes up to 16AWG, and are ideal for mounting into product housings for docking stations, cable terminations, heavy-duty quick connects, and panel mount equipment. The connectors also have heavy-duty spring pins with 1.27mm-diameter plungers that resist bending and binding during the application of side loads and a gold-plated stainless-steel spring that delivers reliable operation to 1 million cycles and is less prone to stress relaxation when operating at higher temperatures over time than competing solutions (260°C max. for one hour or 180°C max. for 24 hours). Each spring pin is rated for 9A at a 10°C temperature rise with a contact resistance of less than 20mΩ and provides up to 2.29 mm of stroke, and the mating target connectors are offered with the choice of either a flat or concave face on the mating side of the pins. Available in 2–6 positions, the series also features high-temperature molded Nylon 46 insulators compatible with RoHS soldering processes, integrated mounting tabs for secure attachment to product housings or PCBs, and gold-plated, precision-machined brass components that provide high conductivity, corrosion resistance, and durability.
Smiths Interconnect
's Custom Spring Probe Interposers leverage the company's broad portfolio of proven, low-profile, high-density spring probe technology and state-of-the-art modeling and simulation tools to achieve high-performance, application-specific solutions capable of safely handling substantial amounts of power (up to 30A per contact in free air), reducing manufacturing costs, and providing space savings in confined areas. Custom interposer solutions are available with solder- and compression-mount terminations and integrated alignment, latching, and sealing features, and can be made to withstand intense shock and vibration, extreme temperatures, and environmental contaminants for 20,000 to 300,000 cycles. They also offer easy insertion and removal, a high compliance ratio (1:3 travel to length), blind mating, mixed signals and functionality within a single connector, high-frequency performance, and low, stable resistance. Ideal applications span the alternative energy, commercial aviation, defense, EV/HEV, industrial, medical, rail, space, and test and measurement markets, and include ground- and air-based radar, satellites, missiles, and fixed-wing and rotary aircraft.
BTC Electronics
offers Glenair's Series 171 AlphaLink® SL spring-loaded connectors, which have an ultralow-profile, high-density design that delivers up to 50% footprint savings compared to conventional 2mm-pitch solutions and reliably withstands avionics-level shock and vibration. These precision-machined, solderless, board-level connectors deliver high-reliability, low-resistance performance and are available with 4–40 modular, gold-plated copper alloy contacts on 0.050" centers in double-row arrangements that deliver a minimum of 1,000 mating cycles and are rated for 2A continuous and 3A peak. The series is available with solder cup, wire pigtail, and EMI-shielded PC-tail terminations, a wide range of insert arrangements, aluminum alloy shells with electroless nickel or gold plating, high-temperature thermoplastic insulators suitable for surface-mount processes, and stainless steel mounting hardware for robust, vibration-resistant attachment to PCBs with a thickness of 0.062" or greater. Operating temperatures for the series extend from -65°C to +150°C.
SV Microwave
's LiteTouch Solderless PCB Connector Family offers a complete line of surface-mount coaxial PCB solutions that deliver fast, easy installation, precision mounting, non-destructive engagement, and high-frequency, high-reliability performance in applications with thin, flexible substrates, including IoT devices, 5G wireless infrastructure, RF test and measurement equipment, smart city, smart agriculture, and embedded computing systems, and stripline, microstrip, and coplanar PCB launch applications. Current configurations include 2.92mm, 2.4mm, 1.85mm, and SMA, and COTS versions are available through distribution.
QA Technology
's Razor Sharp Tip Styles are designed to penetrate through different flux residues and contamination left by extreme board processes. The company's advanced tip-cutting technology produces a sharper steel tip to achieve better contact through OSP, immersion gold, silver, tin, and other lead-free solder paste and flux residues left by no-clean board processes. Steel razor tip probes can lower test costs by significantly reducing defects, increasing first-pass yields, improving throughput, and extending probe cycle life. The probes' contact reliability also enables the use of lower spring forces to reduce board flex. They are available in a wide range of sizes with 0.039–2.54mm center spacing and three angled styles to contact filled or unpasted vias, through-holes, test pads, and solder domes, and are life tested to more than 60,000 cycles with 99.9% tip sharpness success rate.
ACES Electronics
' Mag-Fit High-Speed Transmission Docking Connectors for consumer electronics applications have a ruggedized, IP65 waterproof design with a 2.0mm pitch and impedance matched contacts. They deliver 5Gb/s using differential signals and are rated for 30VDC per pin and 30,000 cycles in operating temperatures extending from -40°C to +85°C. The halogen-free connectors also exhibit a maximum of 30MΩ contact resistance and a minimum of 100M insulation resistance, and have a minimum dielectric withstanding voltage of 500VAC.
Newark element14
carries 858 Series ruggedized, long-stroke, spring-loaded connectors from Mill-Max, which have a 4mm pitch, heavy-duty spring pins with 1.27⌀ plungers that resist bending during the application of side loads, and gold-plated stainless steel springs that ensure reliable operation over one million cycles and are less prone to stress relaxation when operating at higher temperatures over time (260°C max. for one hour and 180°C max. for 24 hours). Each spring pin is rated for 9A at a 10°C temperature rise with a contact resistance of less than 20m Ω and exhibits consistent, reliable performance in applications that experience side loading, great variation in vertical engagement, high shock and vibration, extreme temperatures, and high cycle counts. The series is available in through-hole, SMT, and SMT-with-alignment pin versions with high-temperature, molded Nylon 46 housings that are compatible with RoHS soldering processes and have integrated mounting tabs for secure attachment and flanged bases for stability.
Kensington Electronics
stocks Smiths Interconnect's Custom Spring Probe Connectors, which provide extensive design flexibility and exceptional high-frequency performance in a compact, robust, low-profile package. Designed to enable application-specific designs, the series also offers mixed signals and functionality, high insertion life, a high compliance ratio, blind mating, and rugged resistance to high shock and vibration. Application suitability extends across the alternative energy, commercial aviation, defense, EV/HEV, industrial, medical, space, and test and measurement markets.
Interested in a specific market? Click a market below for current articles and news.
Automotive, Consumer, Industrial, Medical, Mil/Aero, Datacom/Telecom, and Transportation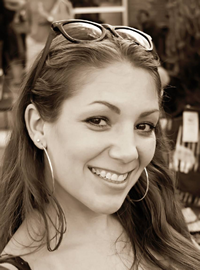 Latest posts by Christine Stieglitz
(see all)