September 2020 New Connectivity Products
Summary coverage of new-to-market connectivity products, including interconnects, wire and cable, cable assemblies, materials, accessories, tools, development kits, and connector-adjacent technologies, such as sensors and antennas. Supplier names are generally linked to product announcements and product names are generally linked to product pages or datasheets.
September 2020 New Connectivity Products
September 2020 New Connectivity Products > Interconnects, etc.
GCT's new short-body USB-A connector has a shell profile of 6.48, a depth of 10mm, and a minimal PCB footprint of 131mm² to meet growing cross-market demand for increasingly compact connectivity solutions. USB-A connectors offer versatile solutions for a wide range of applications and GCT's new USB1125 connector is 25% smaller than full-size equivalents, with no compromise on performance. In fact, while most USB-A connectors are rated for 1,500 mating cycles, the new USB1125 it is rated for 5,000 mating cycles. The full-size, top-mount plug connectors have a horizontal orientation designed for through-hole mounting and side entry and feature 2.22mm shell stake lengths and four contacts.
Amphenol Industrial Operations expanded its AT Circular Series with the addition of new industry-standard, on-vehicle, circular data plug connectors designed for use in diagnostic and data communication systems in heavy-duty trucks and buses. The new three- and five-pole plug connectors meet J1939 specifications, provide reliable support for CAN systems, and help harsh-environment electrical devices communicate, transmitting information about performance characteristics including GPS tracking, engine speed and temperature, oil temperature, and exhaust emissions. The receptacles have a simple jam-nut mounting mechanism for quick assembly and a smaller flange that saves space on mating panels. The heavy-duty industrial connectors also have a reverse bayonet coupling design that supports quick mating and unmating and are environmentally sealed against moisture and contaminants. The new AT Series connectors are equipped with high-quality, size #16 copper alloy contacts plated with nickel and gold and are RoHS compliant and rated for more than 100 mating cycles in operating temperatures extending from -55°C to +125°C.
The HARTING Technology Group launched the latest generation of the legendary HARTING RJ Industrial field termination RJ45 connectors. The new RJ Industrial MultiFeature Series have a robust metal housing designed for even easier, tool-free, in-field installation and feature integrated side cutter blades that shorten the individual strands to the correct length when closing the connector, completely eliminating a time-consuming assembly step and making that process roughly 25% faster. Unlike classic RJ45 telecommunications connectors, which are not sufficient for every industrial requirement, the new HARTING RJ Industrial MultiFeature Series is especially designed to meet the requirements of harsh Industrial Ethernet applications. It offers IP20 and IP65/67 housings with variable cable outlet directions, accepts 26–22AWG flexible and solid wires, and is compatible with Cat 6A and 15.4W, 25.5W, and 100W PoE protocols.
Binder USA's new 818 Series M8 D-Code connectors and cable assemblies for Industrial Ethernet applications are available as field-attachable and panel-mount connectors and as single- and double-ended cordsets in two standard lengths. They support 100Mb/s, PoE+, Cat 5 Ethernet transmission and are sealed to IP67, rated for operating temperatures extending from -25°C to +85°C, and PROFINET- and UL/CSA-approved.
Weidmuller added new RJ45 and pneumatic inserts to its RockStar ModuPlug modular plug-in connector system, which supports expanded functionality, space savings, safety, and easy retrofitting for futureproof performance in a broad range of industrial applications. The new RJ45 products include inserts, special slimline Cat 6 patch cords, a gender changer, and field-attachable connector modules with IDC and crimp termination technology and EIA/TIA T568 A, B, and PROFINET coding. The new pneumatic inserts are available in two- and three-pole versions with four contact sizes: #1.6, #3, #4, and #6.
Provertha expanded its comprehensive D-Sub connector range with the addition of a new nine-pin slimline connector designed to deliver reliable performance under high mechanical loads with sufficient safety reserves in harsh industrial applications. The new high-performance TMC Series D-Sub connectors have an ultra-flat slimline design with various mounting options and right-angle SMT terminations that reduce the required PCB area by up to 33% compared to conventional D-Subs. They also have a compact installation height of just 4.65mm and feature solid metal pegs that reliably absorb insertion and withdrawal forces under mechanical stress and enable effective and reliable grounding, black, high-temperature thermoplastic insulators that facilitate simple and clear vision system recognition, and large, solid SMT connection areas that meet coplanarity requirements. In addition, the new slimline D-Subs have dual-beam female contacts to ensure maximum contact reliability and are shipped in tape and reel packaging for compatibility with automated assembly and soldering processes. They are rated for 4A at 20°C and 250 mating cycles.
Ironwood Electronics' new 75GHz RF socket for 0.25-pitch 1280 I/O devices is made using high-performance elastomer, exhibits very low inductance, and supports a wide range of operating temperatures. The 1280 WLCSP socket is designed for 10mm x 8mm packages and operates at bandwidths up to 75GHz with less than 1dB of insertion loss and typical contact resistance of 20mΩ per pin. The socket mounts on target PCBs with no soldering, uses very little real estate, allowing capacitors and resistors to be placed nearby, and has a bolt-on lid with an integrated compression mechanism. It is rated for operating temperatures extending from -55C to +160C and can be used for hand test, temperature cycling, and debugging applications in development and device characterization applications.
September 2020 New Connectivity Products > Wire, Cable, and Cable Assemblies 
Molex expanded its popular range of NearStack High-Speed Cable Solutions with the addition of new NearStack 100Ω and NearStack 85Ω solutions. The extended portfolio of high-density, high-speed solutions helps OEMs and organizations including telecom and datacom companies manage costs, reduce insertion loss, and improve signal integrity by optimizing channel performance with direct linkage, bypassing board traces and lower loss materials. NearStack solutions also offer the potential to lower costs by removing re-timers and other active components from high-speed channels and reducing the numbers of high-speed layers that would need to be routed through expensive PCB materials. The new NearStack 100Ω cable assembly solutions have a small package, support 56 Gb/s PAM-4, and are compatible with the Molex BiPass I/O over-the-board cable system. They also employ 34AWG twinax cable to create a high-speed jumper product available in two sizes with eight or 16 differential pairs. The new NearStack 85Ω cable assembly solution is ideal for use in PCIe based systems, employs 30AWG twinax cable to enable longer reach, and is compatible with Molex backplane cable assemblies.
Stewart Connector's new M12 X-Code Cable Assemblies support up to 10Gb/s Ethernet and are ideal for use in industrial applications including factory automation equipment. The new IP67-rated assemblies feature eight-pin male M12 X-code plugs on both ends and are terminated to a shielded cable with a TPE cable jacket to provide robust solutions capable of reliable operation in harsh environments. They support Modbus, Ethernet, PROFINET, and EtherCAT protocols and are currently in stock at Digi-Key, Mouser, and Newark.  
Binder USA's new Series 870 Mini (7/8") Cordsets have 7/8" angled male and female connectors with stainless steel screw-lock housings and are available with three, four, and five contacts, including one protective earth (PE) grounding contact each, and in three standards lengths: 2m, 5m, and 10m. The overmolded cable assemblies feature black PUR cable jackets, overmolds, and housings, TPM insulation, IP68 sealing protection, and gold-plated brass contacts and are ideal for use in industrial automation equipment. They are also UL approved, manufactured in the United States, and rated for 12A (2+PE) or 9A, 300V operation, 4,000V impulse, and more than 100 mating cycles in operating temperatures extending from -25°C to +85°C. Straight overmolded cable assemblies are also available, as are custom cable lengths.
Cinch Connectivity Solutions' new Semflex DKF Series metric test cable assemblies feature customized precision connectors with low-loss, high-performance HP190S cable and an excellent price/performance ratio and are ideal for use in high-end microwave/RF test laboratories and 5G communication test set-ups. The passivated stainless steel M39012-compliant interfaces support 18GHz operation, come with a rugged strain-relief boot to extend cable assembly lifetimes in demanding, high-volume test environments, and are available through distribution in six standard lengths (30cm, 50cm, 75cm, 100cm, 120cm, and 150cm) with straight, male SMA interfaces. Stock is currently available at Digi-key and Mouser.
GradConn expanded its Nautilus range of high-frequency, IP-rated cable assemblies with the addition of new 6GHz right-angled SMA assemblies with internal and external O-rings for IP67/IP68 protection. The new right-angle SMA cable assemblies are available in standard and reverse polarity configurations, ideal for use in 5G and IoT applications, and especially beneficial in space-constrained, high-density designs. GradConn also recently added a new rear-mounted, 6GHz, reverse-polarity N-type bulkhead jack to the Nautilus range.
L-com launched a new series of bulk cable, field-terminable plugs, and cable assemblies designed to address PROFINET network applications. The new line of outdoor/industrial PROFINET bulk cable is designed for extreme applications that require rugged, shielded cables and feature solid or stranded 22AWG conductors with oil-, chemical-, and UV-resistant jackets. The new shielded, field terminable, Cat 5e PROFINET plugs are available in straight and angled (90° or 45°) configurations with IDC terminations. The new PROFINET cable assemblies are constructed using the new TFDP501 and TFDP503 Series solid and stranded bulk cable and can be terminated with the new TSPFTPFNS Series field-terminable RJ45 plugs as well as M12 D-code male and female connectors. Off-the-shelf lengths range from 0.5–10m and custom lengths are available with no MOQs.
CONEC released new 7/8" stranded socket connectors and overmolded cable assemblies terminated with 7/8" connectors. Designed to meet increased demands for higher power transmission, the new connectors and assemblies have a stranded cross-section of 2.5mm² instead of 1.5mm² to achieve a current load capacity of 16A at an ambient temperature of 40°C. The overmolded assemblies are available in axial and angled designs with two or four contacts plus a PE contact and with PVC or TPU cables. The flange connectors with strands are available in axial configurations for front (male and female) and back panel mounting (male), although other flange variants are available upon request. Both offer environmental protection, IP67 for socket connectors and IP68 for overmolded assemblies, and are ideal for use in automation technology, industrial interfaces, agricultural and construction equipment, process control, machine manufacturing, and transportation applications. 
September 2020 New Connectivity Products > Sensors and Antennas 
Pasternack launched a new line of embedded PCB antennas designed to address OEM, ODM, Wi-Fi, GSM, CDMA, 3G, 4G, LTE, GPS, Wi-Fi, Bluetooth, ZigBee, ISM, and NB-IoT applications. The 23 new embedded PCB antennas have small-form-factor designs with UMCX connectors, support frequencies ranging from 700MHz to 5.8GHz with 0–5dBi gain, and are ideal for use in high-performance wireless networking devices deployed in IoT, IIoT, consumer, enterprise, Industry 4.0, agricultural, and medical equipment.
September 2020 New Connectivity Products > Connector Materials, Accessories, Tools, and Development Kits
Amphenol SV Microwave's new Extreme RF Adapters line features durable, reliable, in- and between-series extreme-frequency adapters designed to provide peak precision and accuracy from DC–65GHz in high-speed digital, instrumentation, military and aerospace, satellite communications, and test and measurement applications. The new Extreme RF Adapters also have a ruggedized construction with an air dielectric and captive center contact and are available off-the-shelf in SMPM, SMPS, 2.92mm, 2.4mm, and 1.85mm connector and cable assembly configurations.
September 2020 New Connectivity Products > Additional Connectivity Products
WAGO added a new 750-564 analog output module that can be configured to feature either voltage or current outputs to its 750 Series I/O System. The new four-channel modules offer individual configuration, which is ideal for applications that require multiple signal types, and each channel provides diagnostics including wire break, short circuit, and field power supply information. With less than 3ms of conversion time, 16-bit resolution, and high accuracy up to 0.05%, the 750-564 output module offers high performance, precision, and resolution for a broad range of applications.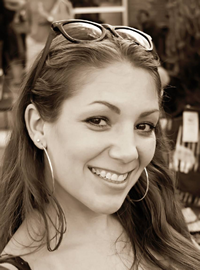 Latest posts by Christine Stieglitz
(see all)