Sensor Technologies and Trends: A Sense of Things to Come in a Dynamic Connectivity Market
Sensor technologies are bringing incredible new functionality to smart devices and systems. From medical products used to fight the pandemic to sensing devices that animate the IoT, innovation is rampant across industries with the help of this vital product category.
The sensor market has expanded exponentially in the past five years as connectivity trends increasingly influenced the design of new smart products in virtually every market segment. Today's sensors are more powerful and more accessible to product designers. The size, weight, and price of sensor technologies has come down quickly, and the range of capabilities encapsulated within these devices is growing, making them a vital part of advanced connected systems and a key driver of innovation. 
Lew LaFornara, VP of product and supplier marketing at TTI Inc., has been a close observer of developments in the sensor market. He says connector companies have expanded their sensor knowledge in recognition that these devices have become critical connectivity technologies in a world that is becoming more automated, more electrified, and more connected.
"Sensor technologies will help us meet environmental goals surrounding cleaner energy and lower carbon footprints, including the electrification of vehicles. Sensors also serve autonomous vehicles and smart city infrastructures; sensors collect the big data needed for management, control, and safety," he says. Sensor technologies are also widely used in the medical market. "Our aging global population is driving a trend toward home healthcare, and with the pandemic, this drive has accelerated along with the increased use of remote patient monitoring and diagnostic devices, including medical wearables. Sensors capture the data needed to manage patients remotely."
These devices will continue to enable and shape product development, LaFornara says. In fact, we are only at the beginning of the sensor era. Here's a glimpse of what's to come.
Is this a market in which suppliers tend to focus on specific market areas, application types, or sensor types? How do sensor suppliers specialize and set themselves apart?
Some of our manufacturers have focused on a specific end market with specific types of sensors and others have taken a much broader approach, trying to address a broad range of applications with a broad product offering.
Most of the large component manufacturers with connectivity, passive, and semiconductor product ranges have aggressively developed and/or acquired specialized sensor technology and companies. Over the last 10 years, the focus has been on adding technology specialization to either broaden their existing sensor portfolios or to add some specialization for a specific end market. An example of this would be Honeywell, which sold its automotive board-mount sensor technology to Sensata Technology over 10 years ago, when the company decided to focus on the industrial, medical, and off-road vehicle markets. Sensata Technology is a key supplier of both connectors sensors.] Honeywell also acquired City Technology to expand its CO2 particle sensing range into gas particle sensing for environmental monitoring and oxygen sensing for medical markets. TE Connectivity has been very acquisitive as well, acquiring Measurement Specialties Inc. and, more recently, SMI and First Sensor to expand their low pressure and package pressure ranges for the medical and HVAC markets, respectively.
Amphenol has also been extremely active with sensor acquisitions, including SGX Sensortech to supplement its Telaire range of humidity sensors with indoor air quality sensing, All Sensors for its low-pressure range focused on the medical market, SSI, Piher, and most recently, MTS for precision sensors.
Sensata Industrial Solutions focuses on the HVAC, refrigeration, compressor, and pump markets with a range of harsh environmental sensors. The company also moved into predictive maintenance through acquisitions of Cynergy3, which offers wireless vibration monitoring and level sensing for fluid applications.
Where do you expect to see the greatest demand for sensor technology in the next five years? 
We are seeing demand increase in many markets, including:
Industrial IIoT, smart factory automation, and cobots and robotics, including sensors for predictive maintenance and motor drives
Environmental systems, including air quality, HVAC, and smart and vertical farming
Home healthcare, medical wearables, and remote surgery
Smart cities, smart homes, and IoT-connected building devices, including building monitoring systems for safety and security
Green energy, including remote operation, maintenance, and energy storage for wind and solar
Electric vehicles and autonomous driving, including LiDAR and battery management systems

As Industry 4.0 and the IIoT become more integrated into manufacturing and industrial activities, how will new sensor development help support the design of these complex systems?
These industries will need wireless-enabled sensors and Ethernet-enabled sensors. Automated systems need machine vision and photoelectric sensors. Sensors for specific capabilities, such as gas sensors for harsh environments and air quality, serve very targeted uses. Sensors for inertial sensing serve robotics, along with accelerometers, speed sensors, and gyros. Predictive maintenance applications employ active sensors that can measure conditions including pressure, temperature, force, and vibration. These products not only collect data but also actively react and control based on the data.
The automotive market uses a high number of sensor technologies. How are the sensor products used in this market changing as vehicle technologies become more connected?
Temperature, pressure, speed, position, and fluid level sensors have been used for a long time. Now they are becoming smaller, lighter, and more effective. Sensors are also rapidly evolving to better serve more recent technologies such as LiDAR, radar sensing, internal measurement units (IMUs), and advanced driver assist systems. These sensors enable autonomous navigation and increased safety. As electrification comes into greater play, temperature and gas sensors for battery management systems are rapidly evolving to deliver greater functionality while taking up less space in tight system architectures. As vehicles become more autonomous, inertial sensors and position sensors are coming in, and we'll see these technologies continue to refine.
The pandemic has brought a new wave of medical products into homes and clinical settings, many of which include sensor technologies. What new sensor products have been developed to serve these needs?
Yes, the initial COVID-19 emergency produced an extreme demand for pressure, airflow, and O2 sensors for ventilators and respirators. There was also a fast rise in the demand for low-cost thermopile technologies for no-contact temperature measurement tools used to monitor employees and students for group situations.
At this point, we've seen building access solutions that incorporate temperature sensors into technologies that identify or count people coming into buildings or workplaces. This has led to the development of new plug-and-play monitoring systems that combine different sensor technologies in smaller packages at lower costs. There has also been a rise in the need to monitor blood pressure, pulse oximetry, temperature, and heart rate in the home environment for wirelessly transmitting data to care provider. This has created a demand for low-cost pressure sensors. Respiratory treatment at home has led to more O2 monitoring devices that transmit data to care teams. COVID-19 has brought greater public awareness about diseases that cause respiratory illnesses. We'll continue to see new products that monitor air quality in homes, public buildings, schools, and smart city infrastructures. Finally, with the development of new vaccines that need to be stored and transported at extremely low temperatures, there has been a need to develop more very low temperature, cryo-friendly temperature sensors and monitors.
How does bringing sensors into connected systems change or impact the requirements for the connectors and cables used in those systems?
As with all emerging technologies, connectors will need to continue to adapt to the rapidly changing application environment associated with sensor technology. The majority of sensors have historically been hardwired and physically connected. As the functionality and capability of the sensors and the applications where they are used increase, connector technology must change. For example, with the increase in sensing technology, more data is now generated, which means faster data rates need to be supported. Cables will need EMI/RFI shielding to ensure reliable data transmission.
The need for harsher environment and outdoor connectors may require IP67 or higher protection from elements. In a medical environment, connectors may need IP68 watertight sealing, as well as easy cleaning, easy and safe mating, and locking systems. Sensors in general are taking connectors and cables closer to the physical environment, like a sensor mounted on a motor shaft. That type of connector can endure higher temperatures, vibration, and harsh environments, including chemicals. In EVs, sensors are being put in batteries to measure the battery temperature and gas outing. With high voltages and currents circulating, specific plastics for connector housings are needed. At the same time, approximately 10% of all sensor connections are now wireless, and this will likely increase to 20 to 30% over the next three years. Wireless sensor devices offer convenience for remote applications like wind turbines, remote generators, and the automotive market.
How are cable and connector products expanding to meet the needs of sensor technologies?
Currently, there are many different interface protocols for connectors. Efforts to create an IEC standard are underway, with TE Connectivity, Amphenol, Molex, and others actively participating to develop new quick-lock push-pull systems for sensor-input cables like those used for M12 connectors. There is also a trend to move to single-pair Ethernet (SPE), which provides full-duplex, high-speed 10/100/1000 BASE-T up to 305m. Its low cost and lighter weight make this a flexible choice to connect sensors used in smart factory robotics.
What new types of sensors or new uses for sensors do you see coming soon?
We'll see more sensors for monitoring environmental factors like pollution, ozone, carbon monoxide, and air quality. More integrated, combinational sensors that have both sensing and controlling capabilities, including autonomous control, will arrive. Lower-power sensors for IoT applications will come in, and sensors with more functionality, like embedded sleep modes. As security technologies become more prevalent, we'll see sensors used in optical imaging and facial recognition. More IMUs that offer six degrees of freedom (6DF) are coming as well, and we'll see continued miniaturization and broader applications for RFIDs. In general, we expect new sensors to have increasing amounts of higher-level functionality, such as functional safety integrity, redundancy and fault detection, and built-in monitoring and reporting capabilities.
What technical challenges related to materials, design, or functionality are sensor designers trying to solve in order to make these future products?
Packaging, size, energy consumption, and the ability to operate in harsh environments are continuing challenges that sensor designers face. They are also working on products that handle higher data speeds with faster data processing, minimize EMI interference issues, and provide higher resolution. Other challenges include working with wafer geometry, achieving more integration and miniaturization, nano engineering, and biocompatibility, especially for sensors used in wearables.
Sensors have become more compact while offering more functionality. They now employ microelectromechanical systems (MEMS) architecture, and plug-and-play sensors are integrated into packages to adapt to the various market and application requirements.
For more information and resources, visit TTI's Sensor Resource Center.
Subscribe to our weekly e-newsletters, follow us on LinkedIn, Twitter, and Facebook, and check out our eBook archives for more applicable, expert-informed connectivity content.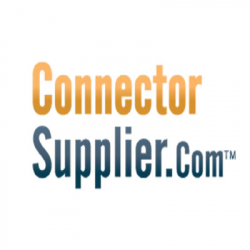 Latest posts by Connector Supplier
(see all)