Product Roundup: Fiber Optic Connectors and Cables
This week's product roundup highlights fiber optic connectors and cables from leading suppliers.
Fischer Connectors' FiberOptic Series delivers stable, high-quality solutions for optical links in harsh environments. The connectors feature a push-pull design that enables one-handed mating and unmating, a removable mono-block adapter for quick ferrule access, enabling easy cleaning and maintenance in the field, and rugged environmental protection in both mated (IP68) and unmated (IP67) conditions. They also feature low back reflection, single-mode and multimode optical fibers, UPC and APC polishing, and high-end butt-joint technology, and are rated for 1,000 mating cycles. Solutions include one-, two-, and four-fiber connectors and a hybrid connector with two fiber channels and two electrical contacts, all of which are available pre-cabled for maximum performance and installation efficiency.
Amphenol ICC's 300G CXP2-to-CXP2 Active Optical Cable provides a cost-effective, high-performance, plug-and-play solution designed for use in demanding computing and switching applications in the datacom and industrial markets. The CXP2 form factor delivers the highest hardware faceplate port density among existing SFF industry standards, enables efficient installations and optical connectivity up to 100m, and has a two-cable structure with 12 fibers each. It also supports InfiniBand EDR data rates, is accessible through two-wire Serial Interface, and is rated for operating case temperatures spanning 0°C to +70°C.
Cinch Connectivity Solutions' Fibreco J-Lite™ Expanded Beam Connectors provide lightweight, cost-effective solutions for outdoor-environment applications that demand high-reliability performance, including those in the broadcast, renewable energy, and military markets. Available in two- or four-channel plug or bulkhead configurations with single-mode and multimode options, these fully hermaphroditic connectors are an economical version of the Fibreco Junior expanded beam connector, are designed around MIL-DTL-83526 mechanical features, and offer a simple termination process that enables quick in-field termination and repair and minimizes minimizes the need for continuous maintenance. Bulkheads are offered with jam-nut or flange-mount options, with the latter serving as a direct, drop-in replacement for XLR flange-mount connectors, as well as with a forward flange option ideally suited to space-constrained applications.
BTC Electronics offers Glenair® MIL-T-29504 fiber optic pin and socket termini for M38999 Series I or Series III connectors. The termini feature stainless steel bodies and springs, precision ceramic ferrules in sizes spanning 125.5–448, and precision ceramic alignment sleeves that offer sub-micron concentric and diametric tolerances for superior optical performance. They typically exhibit <0.5dB insertion loss and are designed to withstand up to 42g vibration, up to 300g shock, operating temperatures extending from -65ºC to +150ºC, and 500 cycles.
Phoenix Contact's multimode fiber optic zip-cord patch cables deliver fast, high-quality optical data transmission up to 10Gb/s, optimum attenuation values, and excellent mechanical strength, and meet ANSI, UL, and IEC standards for use in device and office cabling. The preassembled patch cables provide IP20 protection, support OM1–OM4 transmission categories, and are available in 1m, 2m, and custom cable lengths with LC-Duplex, SC-Duplex, B-FOC (ST), SC-RJ, and FSMA connectors for maximum application flexibility. Subjected to extensive testing, the cables are resistant to vibration, torsion, and temperature fluctuations.
TE Connectivity's new optical flex circuit cable assemblies offer compact, robust multifiber management solutions for high-speed electronic packaging, are fully customizable for both card-to-card and backplane applications, and are ruggedized for use in harsh aerospace, commercial and military aircraft, and defense systems. Designed to manage high fiber counts in small spaces, the assemblies feature preselected breakout positions for optimized routing, can accommodate up to 12 layers stacked and up to six fiber crossings, and feature thin film encapsulated fibers for enhanced protection.
Samtec's FireFly™-based PCIe® Over Fiber solution is designed to solve the challenges of transmitting PCIe protocol over longer links. It features a miniature footprint that allows for close placement to the IC, enabling lower drive voltages/pre-emphasis and resulting in reduced power consumption, and highly flexible, small-diameter, industry-standard patch cords that connect to control systems. The Gen 3 x4 solution is scalable to x8 and x16 widths and features bidirectional auxiliary signals compatible with both transparent and non-transparent bridging. Its high-performance signal quality has a bit error rate better than 1E(-15), and it enables links up to 100m, as well as non-traditional FPGA/ASIC-based endpoints.
Amphenol Fiber Systems International's high-density THDM Series mechanical transfer (MT) rugged fiber optic connectors for military, aerospace, shipboard, and oil and gas applications are based on MIL-PRF-28876 and offer a modular design that allows for multiple combinations of fiber types within the same connector. The series features M28876 or M38999 strain relief, a ratcheting coupling nut, insert-to-insert bottoming for superior optical performance in high shock and high vibration applications, and IP68 sealing protection, and is available in 2-, 4-, and 8- MT configurations designed to support 24–192 fiber channels, and in stainless steel, brass, or marine bronze with several protective finishes for maximum durability in a wide range of environmental conditions. They are rated for 500 mating cycles and operating temperatures ranging from -54ºC to +65ºC.
Cozlink's cost-effective, high-performance 1000Base-SX SFP Transceiver Modules support 1.25Gb/s data rates and transmission distances of up to 550m over 50/125µm multimode fiber (MMF), or up to 300m with 62.5/125µm MMF. The modules consist of an 850nm VCSEL laser transmitter, a PIN photodiode integrated with a transimpedance amplifier (TIA), and a multipoint control unit (MCU); satisfy Class I laser safety requirements; are compatible with the SFP MSA, SFF-8472, and RoHS directives; and are offered in versions compatible with 67 different brands. Designed for use in Gigabit Ethernet, Fibre Channel, switch-to-switch interface, switched backplane, router/server interface, and other optical transmission applications, the modules also feature digital diagnostic monitoring and a +3.3V single power supply, and are rated for standard operating temperatures spanning 0°C to +70°C or extended operating temperatures spanning -20°C to +80°C.
Recently posted:
[related_posts limit="10″]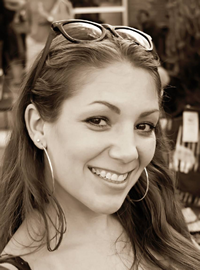 Latest posts by Christine Stieglitz
(see all)