Press-Fit Connector Product Roundup
This week's product roundup highlights some of the highest-performance press-fit connectors currently available on the market.
Press-Fit Connector Products
This week's product roundup highlights some of the highest-performance press-fit connectors currently available on the market.
TE Connectivity
offers a complete line of press-fit solutions for ARINC 600 receptacle connectors, including: size 22 press-fit contacts, press-fit quadrax contacts, and size 20, 16, and 12 press-fit power contacts. Designed to reduce cost and weight in avionics systems, including: collision avoidance, in-flight entertainment, and air-to-ground communications, these hollow, stamped and formed contacts provide up to 10% weight savings compared to traditional, screw-machined contacts, allow for selective gold plating on critical socket contact tines to reduce plating costs, eliminate the soldering process to provide additional applied cost savings, and feature monoblock, single-piece inserts that simplify the manufacturing process to further cut costs. They are completely intermateable with existing ARINC 600 plug connectors, deliver equivalent electrical performance, and are also available in solder tail versions.
Amphenol ICC
's PCI Express® (PCIe) Gen 4, vertical, card-edge connectors deliver high-speed performance, are backwards-mating and footprint compatible with PCIe 3/2/1, and enable all generations of PCIe signaling in communications, data, consumer, and industrial applications, including: routers, switches, base stations, servers, workstations, PCs, and embedded systems. The optimized series has a 1mm pitch and supports 2.5Gb/s (Gen 1), 5Gb/s (Gen 2), 8Gb/s (Gen 3), 16Gb/s (Gen 4), and 25Gb/s per differential signal pair. The series is also RoHS-compliant and made of low-halogen materials, and is available with 36–164 positions per the PCI-SIG CEM specification, an optional ridge feature, and with surface-mount, through-hole solder, press-fit, and straddle-mount terminations.
Mill-Max
offers a diverse line of press-fit pins for plated through-holes (PTHs), including six with multifaceted polygon geometries suitable for solderless PCB termination or direct soldering in applications with high mechanical strength and/or power delivery demands, including: power supplies, power converters, and devices subject to blind mating and rough handling. When pressed into a PTH, the points of these polygons are embedded in the hole while the flat sides provide relief, allowing the remainder of the PTH barrel to remain intact and achieving continuity throughout all internal board layers of a PCB. Square pins leave a larger gap between the flat side and hole, which is useful for solder flow and gas venting, while hexagon pins provide more interference and greater retention. They are available in diameters spanning 0.04–0.08", are suitable for high-current applications, and are typically made of brass, but can also be made with tellurium copper for higher electrical conductivity and more efficient heat dissipation. Some also feature vents to facilitate soldering, prevent float during the assembly process, and further enhance mechanical and electrical performance.
NorComp
's 191 Series press-fit D-Sub connectors feature low-profile, nickel-plated steel shells, UL94 V-0 chemical-resistant thermoplastic polyester insulators, indentions for grounding and additional retention on the male plugs, gold-plated brass pins, and gold-plated phosphor bronze contacts. The series is RoHS compliant, rated for 5A, and available with 9, 15, 25, and 37 standard-density contacts and five hardware options: 0.125" hole, 4–40 insert, 4–40 insert with board locks, 4–40 standoff with board locks, and 4–40 standoff. Custom and semi-custom options are also available with low minimum order quantities (MOQs) and short lead times.
Amphenol Pcd
's Solaris Series rectangular, plastic connectors are small (<0.5" tall), rugged, lightweight, and gender-reversible, allowing both plugs and receptacles to be configured with pins or sockets to suit individual application requirements. Designed to deliver reliable performance and ease of use in low- and medium-power commercial aircraft applications with high mating cycles and wide operating temperatures, including: seat arms, seat backs, tray tables, compartments, ceilings, and side panels, the series features a spring-loaded slide lock mechanism and snap-on strain relief that enable single-handed, tool-less mating and effectively eliminate the foreign object debris commonly found in typical screw-mount D-Sub connectors. Each housing is ultrasonically welded to achieve void-free joints and crack-free operation, and has raised finger ridges for a sure grip, integrated cable tie access holes for zero-footprint connections to bulkheads or cable bundles, and interfacial seal and wire seal grommets for IP67 protection from dust, moisture, and corrosion. 
AirBorn
's robust RC and RCII Series® connectors for high-density board-to-board stacking applications feature high-temperature, high-conductivity, BeCu contacts with patented, through-hole, press-fit terminations; a high-reliability, eye-of-the-needle compliant section design that eliminates the need for soldering and is board-level repairable in most configurations; and a lightweight, plastic body. Both series offer 0.075" contact spacing, individually repairable contacts, and 100Ω and 85Ω differential serial buses, require minimal tooling, and are available in a wide variety of standard pin and tail lengths to accommodate virtually any board-to-board spacing. The RC Series features four rows and 7–50 columns with a total of 28–200 contacts, while the RCII Series is available with three or four rows and 1–4 bays with a total of 25–120 contacts.
ERNI
's miniature, dual-row SMC Series has a dense 1.27 mm pitch and a press-fit termination option that is especially useful for thick PCBs, such as backplanes. Features include a polarized and blind mate housing, proven double-sided spring contacts, and reliable latching features for wire-to-board applications via a standard ribbon mating receptacle.
Hirose
's MCN51 Series high-current, high-density, board-to-board power connectors are UL certified for 27A per contact and feature press-fit terminations designed to reduce PCB stress and achieve more reliable connections. Available in vertical and right-angle configurations with 8, 16, or 30 gold-plated contacts, the CSA-certified series is rated for 1,000 mating and unmating cycles, 600VAC, and operating temperatures spanning -55 to 125C.
Recently posted:
[related_posts limit="10″]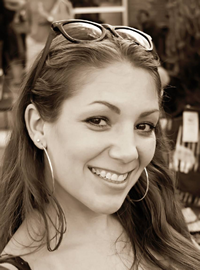 Latest posts by Christine Stieglitz
(see all)