New Standards Coming for RF Connectors
A host of new requirements and standards are aimed at improving compatibility, performance, and durability in complex designs.
RF Connector and Cable Changes
New and updated standards and specifications for RF connectors and cabling are in process. These changes are designed to help interconnect suppliers standardize and better serve their customers in a rapidly changing industry. Here are some of the more important recent standards activity and updates we're keeping an eye on.
Requirements for commercial 5G wireless communications will be updated to parallel today's new mil/aero designs, which emphasize size, weight, power, and cost (SWaP-C).
The latest draft of the most encompassing specification for RF/microwave connectors, MIL-PRF-39012, includes new qualification testing and approval requirements from MIL-STD-790 for "Established Reliability and High-Reliability Products." Most RF connector interfaces are standardized and defined in MIL-STD-348B, which was updated earlier this year.
Most RF connectors cannot be used without cables, and a new draft of the key specification for flexible and semi-rigid cables, MIL-DTL-17J, also was released this year. Changes include updated retention reporting requirements and, for users, the inclusion of both older RG and current numbers. For signal circuits, the initial draft of MIL-DTL-49055G, which addresses flat, flexible, and unshielded power cables with round conductors, was also released this year.
The Electronic Components Industry Association (ECIA) committee CE-2.2, under chairman Don Chambers (Component Standards Engineering, Northrop Grumman Aerospace Systems), currently is revising specifications for 50Ω and 75Ω rigid coaxial transmission lines and connectors per EIA-RS-225A and EIA-RS-259A.
This committee also is working on the EIA-RS-261 specification for rectangular waveguides, WR3 to WR2300, and is soliciting industry comments on its working draft C. The EIA-RS-200B specification for circular waveguides and flanges is currently out for comments and is targeted for balloting by September 2017.
Another major task that CE-2.2 is taking on is an update to the MIL-HDBK-216 specification for RF transmission lines and fittings (i.e., connectors), which has not been revised since 1962, and was actually cancelled without replacement in 2001 prior to an early 2016 study that investigated whether it should be reactivated and rewritten. When completed, this revived specification will serve as a useful guide for the selection and use of RF/microwave connectors and cables.
Improving Compatibility Across the SMP/SMPM Spectrum
Electrical performance problems resulting from incompatible intermateability between different suppliers of SMP connectors have been reduced due to the inclusion of SMP dimensions in MIL-STD-348B. This update toleranced the angles involved for shrouds, effectively mitigating problems resulting from the tip of the socket failing to fully detent into the shroud. However, there still are sufficient dimensional differences between suppliers, so the DLA Land and Maritime-VAI Interconnection Branch is enacting a testing program designed to establish dimensions for tighter interface limits. In the meanwhile, proposals are underway to finalize the SMP inspection gauges that can be used for sorting. The smaller SMPM socket side has a simpler design without a separate ring feature and, as a result, fewer design variables, with definition within MIL-STD-348.
Standardization updates like these are important. For example, for high-speed aerospace equipment, VITA (formerly known as the VMEbus Manufacturers Group) has incorporated SMPM interconnects defining RF connector modules for implementation within the OpenVPX™ architecture as VITA standards 67.0, 67.1, and 67.2, which were approved recently as ANSI standards. Additionally, the VITA Working Group (WG) VITA 67.3 is studying new guidelines for backplane interfaces involving SMPM for future expanded system usage.
New MIL-DTL-32546 Connector Standard for High-Speed Data Transmission
High-speed data transmission can be accomplished with a variety of connector types. The NAVAIR Wiring Systems Team (AIR-4.4.5.3), in conjunction with various industry representatives and SAE International (previously known as the Society of Automotive Engineers), has established a project to standardize and define high-speed data cables for military systems. The goal of this project is to achieve results equivalent to those obtained by using twisted-pair wiring over commercial Ethernet local area networks (LANs) with RJ45 or similar connectors.
Unfortunately, RJ45-type connectors cannot meet the requirements for demanding temperature, vibration, or electromagnetic interference in aircraft application environments. To compensate, NAVAIR published MIL-DTL-32546 with slash sheets to define the connectors involved, which are based upon MIL-DTL-38999 Series III connectors, but with special inserts. The result is the first connector series established for high-speed data transmission in aerospace applications. Common to MIL-DTL-38999L, qualification testing primarily is based upon ECIA EIA-364-xx specifications. Future plans for MIL-DTL-32546 will expand content to cover other protocols and applicable connectors.
MIL-STD-1553 Data Bus Standards Updates
For several decades, military platforms, commercial aerospace, and space equipment have reliably used multiplexed multi-drop bus networks defined by MIL-STD-1553. This standard is now overseen by SAE International (SAE) with the latest revision being AS15531A — although, the prior MIL-STD-1553B is still referenced for many current and legacy programs. Newer networks are being designed to transport 1553 traffic over Ethernet frames and IEEE 1394 high-speed serial bus, and NASA and Boeing have already developed specifications for space-qualified versions. Interestingly, the Russians reportedly have adopted MIL-STD-1553 for their MiG-35 fighter.
Data bus cables are 22, 24, or 26AWG shielded twisted-pair or triax cables, such as M17/176-00002 Cable, with 77±1Ω impedance. Connectors range from single-line, ruggedized, bayonet BNC-type or threaded specials for twinax cable to inserts used in multi-cavity MIL-DTL-38999 connectors.
MIL-STD-1773 calls for the use of optical fiber cabling for aircraft internal time division command and response multiplex data bus, and maintains the techniques standardized in MIL-STD-1553. The U.S. Air Force uses both of these standards for 1MHz transmission, which limits the potential benefits that could otherwise be obtained using optical systems.
Revised Fiber Optic Standards
The benefits of SWaP-C are increasingly being provided by fiber optic systems, which also provide electromagnetic interference (EMI) immunity, more secure communications, ease of implementation, and the potential for much higher data rates. In turn, the specifications for fiber optic interconnects are being updated as well.
Designed for use in rugged, critical military environments, the VITA 66.0 and VITA 66.1, "Optical Interconnect for VPX – Base Standard" and "Optical Interconnect for VPX – MT Variant" were recently approved as ANSI standards. VITA 66 optical connectors can fit up to 24 fibers in a single connector, offering multi-port potential.
Multi-port potentials also are presented in VITA 76, which became an ANSI standard in 2016 and is designed for ruggedized 10GBd (gigabaud) transmission using bulkhead MIL-DTL-38999 connectors with either copper and active fiber optic (AFO) cables or both in combination. No MIL standards, DSCC drawings, or other controlling standards for high-frequency microwave coaxial inserts used in multi-port D38999 connectors exist at this time.
Fiber optic inserts are defined by MIL-PRF-29504B, which was last updated in 2007, but their performance is considered poor by today's standards, and most applications have opted for commercial off-the-shelf (COTS) or other non-standard packaging. Despite this, MIL-PRF-29504B will remain active due to its employment in the F-35 program.
The requirements for mil/aero fiber optic systems are defined by the recently updated MIL-DTL-1678D. Other recent updates to fiber optic connector specifications include MIL-DTL-83533E and MIL-PRF-64266. An industry review of the MIL-DTL-83533E specification with amendments that address single ferrule fiber optic connectors currently is underway, which should result in a revision during 2018.
Commercial fiber optic systems use connectors per ARINC 801 (Aeronautical Radio, Inc.) and cable per ARINC 802. Potential supplements are being studied by the Airlines Electronic Engineering Committee (AEEC), which includes ARINC industry activities.
Updated Test Specifications Govern Connectors
All connectors — regardless of whether they're based on fiber optic, RF/microwave, basic copper, or special material technologies — must deliver similar operation in similar environments, so it's important to have their performance confirmed by common test specifications. Historically, most connector testing has involved the MIL-STD-202 Test Method Standard for Electronic and Electrical Component Parts, which has documentation dating back to at least 1953. Revision H was recently split into three sections to enable the modification of individual test methods without needing to update the entire standard.
The current MIL-STD-810G Environmental Engineering Considerations and Laboratory Tests specification with Change 1 is scheduled for review/revision in 2019. As a separate consideration, systems engineers are still learning about MIL-STD-461G Requirements for the Control of Electromagnetic Interference Characteristics of Subsystems and Equipment specification. An extensively revised version of this specification was released in 2015 and now incorporates MIL-STD-462 and MIL-STD-463, in addition to new tests and procedures.
The interconnect industry is changing rapidly, and not only with regard to actual products. The many specifications and standards that govern the design, performance, testing, installation, and application environments for various interconnect technologies are changing as well. Since some of the specifications mentioned are unreleased drafts being circulated for industry comments, readers are cautioned to always confirm that specifications used are the latest released versions. Staying on top of the standards that relate to your individual industry segment will help you make decisions that are sure to yield the best performance and durability for all of your designs.
Recently posted:
[related_posts limit="10″]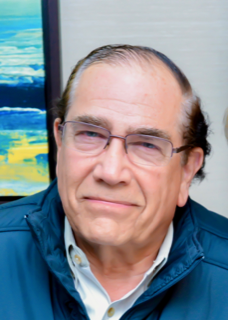 Latest posts by David Shaff
(see all)