New Product News: September 2018 – Part I
Summary coverage of the latest, new-to-market connector and cable products.
New Product News: September 2018 Part I
Interconnects, etc.
Molex
introduced the new Coeur CST High-Current Interconnect System, which features an innovative float design that accommodates pin-to-socket misalignment for easy PCB-to-PCB, busbar-to-busbar, and PCB-to-busbar mating without the risk of overstress damage to the socket contact system. The new design achieves 1mm of axial float by allowing the entire core socket assembly to move within an outer housing and is also compact in size, enabling mated board-to-board profiles as low as 5mm. The flexible, scalable system delivers 30–200A, offers a wide range of configurations to accommodate PCB, busbar, and wire solutions, and has multiple contact beams for optimal electrical performance. The same common contact design is used on all CST form factor sockets, which are currently available in 3.4mm, 6mm, and 8mm, and sockets are available with or without the float feature. Wire-to-board and wire-to-wire solutions include male and female crimp contacts, single- and multi-row housings with touch-safe, first-mate-last-break (FMLB), and positive latching options, and vertical and right-angle configurations with PCB, busbar, and panel-mounting options. 
Samtec
's new Flyover™ QSFP28 Cable System allows sideband signaling via press-fit contacts to improve airflow, reduce loss, and mitigate skew. The new cable system consists of an FQSFP  assembly, QSFPC cage, HS-QSFP heat sink, and LP-FQSFP light pipe, and utilizes 30 and 34AWG 100Ω Eye Speed® Ultra-Low-Skew Twinax Cable. Benefits of the new FQSFP Series include: 28G NRZ or 56G PAM4 data rates per channel, 3.5W heat dissipation, aggregate data rates of 100Gb/s NRZ or 200 Gb/s PAM4, compatibility with all MSA QSFP pluggables, a variety of heat sink options, multiple End 2 options, including DCH, ECUE, and ARC6, and localized press-fit control and power contacts. The series also allows designers to locate the QSFP interface much further from the ASIC or processor than traditional PCB routing would allow, which removes the need for expensive retimers or power-hungry drivers and receivers, as well as for a much longer electrical trace and convenient endpoint selection for the SerDes termination.
Cinch Connectivity Solutions
' new durable, modular, and exchangeable C-DMX™ connectors are based on ARINC 809 and EN4165 specifications and designed to minimize size and weight in commercial aerospace applications, including in-flight entertainment, cabin lighting, and avionics systems. The connectors are easy to install and maintain, require minimal additional tooling, can be wire terminated or PCB mounted, and support multiple inserts, including signal, power, data, and fiber. They also offer environmental durability, built-in polarization with several keying codes, and EMI protection Complete C-DMX connectors are comprised of a plug and socket shell, insert, contacts, backshell, and accessories.
Mill-Max
now offers right-angle solder cup headers designed to reduce wire-handling requirements and streamline wire-to-board connections in space-constrained applications. The new 380-10-IXX-10-0030000 Series right-angle headers expedite the soldering process with uniformly aligned solder cups and reduce overall assembly height by eliminating the need to bend wires or cables for in-line connections. They can accept up to 22AWG stranded wire and have rotation-limiting features built into both the high-temperature polyester insulator and pins to keep solder cups and right-angle tails in place during the soldering and termination processes. The single-row connectors have 2.54mm pin spacing, 0.51mm diameter tails suitable for mating with a variety of sockets or terminating directly to a PCB, an above-board profile of 2.54mm when soldered directly to the circuit board, and a total interconnect height of 4.45mm when mated with Mill-Max low-profile board-mounted sockets. They can also mate with Mill-Max standard solder cup sockets in wire termination applications including cable assemblies.
The new ODU-MAC® RAPID from ODU can transmit signals, power, high current, high voltage, coax, air, fluids, data, and light waves and utilizes the company's half-shell principle to halve the amount of time required for assembly, servicing, and other adjustments. The connector's simple, two-piece, IP4X housing can be assembled with little effort, optional lattice plates can be used to bundle individual strands, and the cable outlet can be individually adapted to the respective cable and hose packages with a simple knife cut. The design also provides high contact density, extreme modularity for easy adaptations per user requirements, the ability to flush-mount the receptacle, and protective caps for both sides of the housing. Currently available in size 4, the housing also features the company's proven spindle locking system, which is designed to withstand at least 30,000 locking cycles and can easily be extended by simply replacing the spindle screw.
GCT
released the new USB4085 USB Type-C connector, which was designed to hasten USB Type-C adoption in power charging designs with pricing at just $0.50 apiece in 10,000-piece volumes. Based on a modified 16-pin configuration, the connector offers the full charging capabilities of USB Type-C with streamlined USB 2.0 functionality, has a double-layer stainless steel shell with four PCB retention/grounding posts to provide extra strength and integrity on the board, stands just 3.4mm above the PCB and measures less than 10mm in overall length, and is rated for 10,000 mating cycles. Additional resources include 3D models, product drawings, PCB layouts, and product samples.
Hirose
expanded its millimeter-wave connector portfolio with the new MIL-compliant SMP Series coaxial connectors, which deliver excellent high-frequency performance up to 40GHz, have a user-friendly push-on lock, and are available in plug, jack, adapter, and terminator variations. The new series also self-aligns to ensure proper and secure mating, is RoHS2 compliant and halogen-free, and is ideal for use in automotive LIDAR, optical transmission, data transmission, radio communication, and test and measurement applications.
ERNI added new 12- and 17-pin variants to its M12 connector portfolio, which offers various pin counts, cable types, and plug configurations and codings to address a wide range of applications, including complex sensors, cameras, scanners, rotary encoders, I/O boxes, and sensor/actuator multi-pin connections. The new higher-pin-count connectors allow users to reduce the total number of interfaces requires, to combine bus, I/O, control, service, and safety signals in a single connector/cable combination, and to enable more ports for passive I/O boxes. The new M12 connectors can also be used in place of larger M23 variants for multi-pin connections in valve terminals, reducing both cost and physical space requirements.
TE Connectivity
expanded its portfolio of rugged fiber optic solutions with the new ParaByte parallel fiber optic transceiver, which achieves 10+Gb/s while also meeting standards for rugged performance. Built and qualified in accordance with rigorous MIL-STD-833, -202 and -810 specifications, the ruggedized transceivers have a very small, high-density design that can fit inside a single VPX or VITA chassis and 12-fiber, mateble ribbon cables that help support speeds of up to 12.5Gb/s per channel. They are currently available in parallel mid-board, pluggable mezzanine, and VITA 66 blind-mate configurations with the option of 12Tx, 12Rx, or 4Tx and 4Rx modules.
Samtec
released new 12mm stack height connector sets compliant with the revised ANSI/VITA 42.0-2016 XMC Standard, which defines an open standard for supporting high-speed, switched interconnect protocols on an existing, widely deployed form factor. This latest revision further defines the concept for the preferred standard connectors in XMC applications, including solder ball attachments for improved solder joints, low-insertion-force (LIF) sockets to ease mating and unmating, a tin/lead alloy solder option, revised ASP catalog numbers, and a 12mm stack height. The new Samtec connectors comply with these guidelines, deliver high-reliability performance with SamArray® sockets and a robust solder ball design, enable switched communication between mezzanine cards and their carriers, and transmit sensitive high-speed data in addition to power, ground, and auxiliary signals.
Cinch Connectivity Solutions
expanded its Dura-Con™ High-Temperature Micro-D Series with new connectors designed to operate in extremely high-vibration conditions at temperatures up to 175°C. The newly extended series provides improved reliability in down-hole sensory instrumentation that monitors telemetry, pressure, temperature, and vibration in many oil and gas applications, significantly extending mean time between failures (MTBF) and reducing equipment downtime. New features include a high-temperature liquid crystal polymer (LCP) dielectric insulation materials and a special insulator design that prevents shorts in high-vibration, harsh-environment applications.
Cicoil
's new space-saving, ultra-flexible Micro IDC ribbon cables have a 0.25"-pitch and 30AWG Flexx-Sil™ rubber jacketed cables, are rated for up to 3,000VDC, and deliver dependable signal density, reduced cable width, and rugged resistance to harsh environmental conditions in space-constrained routing applications across the consumer, medical, industrial, aerospace, and defense industries. The new cables are roughly half the size of standard 28AWG IDC ribbon cables, are lighter weight, and have a tighter bend radius, and can reliably withstand exposure to mechanical stress, vibration, extreme temperatures (-65°C to +260°C), sunlight, water, alcohol, radiation, flames, aging, autoclave sterilization, fungus, and numerous chemicals. They are available with up to 64 conductors, in 3', 6', and 12' lengths, and with optional SlideRite™ and GlideRite™ low-friction coatings for applications that require a non-adhering jacket surface. The new Micro IDC ribbon cables are also compatible with any IDCs, are quick and easy to install, and are UL and CSA recognized, CE conforming, RoHS and REACH compliant, Class I Clean Room rated, and halogen-free, and exceed the outgassing requirements of ASTM E595.
TRP Connector
, a Bel group company, released a new MagJack® integrated connector module (ICM) especially designed for Industrial Ethernet applications, including robots, lighting and machine controls, industrial wireless access points, and industrial video display units. All variants maintain signal integrity in harsh-environment applications, meet IEEE 802.3 10/1000Base-T and 1GBase-T electrical requirements, and are rated for operating temperatures spanning -40°C to 85°C. They are also reflow compatible, packaged on tape and reel, and available with optional LEDs.
Pasternack
's new solderless vertical launch connectors are ideal for high-speed networking, high-speed computing, and telecommunications applications, including high-speed backplanes, signal integrity measurements, semiconductor verification boards, multi-channel tests, and SERDES devices. The series consists of 12 models that provide VSWR as low as 1.3:1 and maximum operating frequencies as high as 50GHz. They have reusable clamp attachments, stainless steel outer conductors, gold-plated beryllium copper (BeCu) center contacts, and polyetherimide (PEI) insulators, are available in male and female versions with 2.4mm, 2.92mm, and SMA interfaces, and facilitate solderless installation.
Ironwood Electronics
introduced a new socket (SBT-DC/DC-9002) designed to address high-current requirements in dual DC/DC converters. The 25A spring-pin socket is rated for 250,000 insertions and operating temperatures extending from -55°C to +150°C and has a floating guide for precise device-lead-to-pin alignment, as well as an additional floating compression plate that applies pressure on the device lead when compressed.
Kyocera
's new 6892 Series 0.5mm-pitch flexible printed circuit (FPC) and flat flexible cable (FFC) connectors deliver high-speed, high-reliability performance in automobile applications exposed to high temperatures and vibrations, including advanced driver assistance systems (ADAS), infotainment and vehicle-to-vehicle (V2V) communications systems, cameras, and radar. The series is rated for operating temperatures extending from -40°C to +125°C, suitable for robotic insertion, compatible with V-by-One® HS and CalDriCon® high-speed transmission interfaces, and is subjected to improved visual and automated quality assurance checks to prevent misalignment. 
Tools, Accessories, and Development Kits
Schleuniger
's new CoaxStrip 6580 is a fully programmable, multi-step stripping machine for coaxial, triaxial, and multi-conductor cable and single-conductor wire. State-of-the-art electronics, a user-friendly interface, and precision mechanics guarantee repeatable stripping quality. The machine's four blades can also strip thin, tough, and slightly out-of-round insulations, and its protective cover can be removed without tools to facilitate quick, easy maintenance. The CoaxStrip 6580 is ideal for automotive and communications applications ranging from low-volume, quick-changeover to high-volume production runs and delivers a 20% performance boost and significantly longer blade life compared to earlier iterations. Additional benefits include high-performance S.ON control software, a large processing range, an intuitive color touchscreen, a newly designed stripping head, and cable diameter verification and barcode scanning functions.
Wire, Cable, and Assemblies
L-com Global Connectivity
released a new series of right-angle Ethernet cable assemblies that feature a high-flex, tinned copper braided shield cable construction and a specialized channel separator and load bar that achieve true Cat 5e performance while maintaining a right-angle bend. The series is fully shielded to limit EMI and RFI interference, EIA568 color coded for compatibility with standards based installation, and rated for 10 million flex cycles at eight times the cable diameter, making it ideal for continuous motion applications, including manufacturing, factory automation, and robotics.
Interested in a specific market? Click a market below for current articles and news.
Automotive, Consumer, Industrial, Medical, Mil/Aero, Datacom/Telecom, and Transportation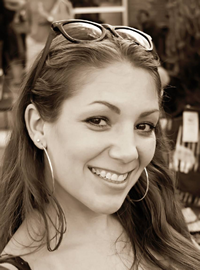 Latest posts by Christine Stieglitz
(see all)