New Product News Roundup: March 2018
Summary coverage of the latest, new-to-market connector and cable products
New Product News Roundup: March 2018
Radiall
expanded its range of RF Passive products equipped with an SMP-LOCK® interface for the space market. The new connector features a robust, user-friendly, quick-locking mechanism that dramatically increases retention force, prevents accidental disconnection, and saves significant integration time, and is resistant to shock and vibration. Designed to provide an economical, high-performance alternative to SMA and SMA2.9 connectors, it is rated for DC–22GHz, less than 1.2 VSWR, more than 100 cycles, and operating temperatures extending from -65°C to +165°C.
Hirose
's new FH63 Series FPC/FFC connector delivers high-speed data transfer in a rugged, highly reliable design that's resistant to high temperatures (up to 105°C), shock, vibration, humidity, corrosion, and hydrogen and sulfur gasses. Ideal for harsh-environment applications in the automotive market and beyond — including navigation, laser and millimeter wave radar, in-vehicle camera systems, gaming consoles, industrial control units, medical devices, notebook PCs, and TVs — the series is currently available in 30- and 40-position versions with a 0.5mm pitch and 2.8mm height profile. Its two-point contact design has two independent springs with wiping action that prevents failures resulting from dust, dirt, and other contaminants, its wide tapers enable smooth FPC insertion, and its single-action lock simplifies assembly and emits a clear, tactile click to confirm proper insertion. It supports USB 3.0, Embedded DisplayPort v1.3, and HDMI 1.4a standards and up to 5.4Gb/s transmission, accepts shielded FFC for EMI protection, is RoHS compliant, and meets halogen-free requirements.
GCT
's new MEM2075 is one of the slimmest push-push ejector type memory card connectors on the market. The MicroSD connector has a 1.4mm profile height and measures 17.25mm long with inserted card, making it ideal for lightweight, space-constrained applications ranging from portable electronics to wearable technology. It has a normally open configuration with a card detection switch, PCB locating pegs, and four PCB tabs in a "V" profile, offering enhanced mechanical strength compared to competing products. It is rated for 30V, a maximum of 0.5A per pin, up to 5,000 cycles, and operating temperatures spanning -25°C to +85°C.
Binder USA
's new 570 ELC Series easy-locking connectors have a unique, circular layout with 12 gold-plated pins, an intuitive locking system with snap hooks, and a clearly defined mating area designed to prevent mismating. Ideal for use in patient monitoring applications in the medical and home healthcare industries, the series is rated for 2A, 150V, operating temperatures ranging from -25C to +85C, and more than 5,000 mating cycles. The series' female panel mount connectors also provide IP54 protection.
SCHURTER
's new DD14 Series power entry module combines an IEC C14 appliance inlet with two-pole switch, two-pole fuse-holder, and two-stage filter for enhanced EMC performance in a compact housing designed for space-constrained medical and commercial equipment. Flanged versions enable optimized shielding, and flange-less, snap-in versions consume even less panel space. The module's EMC filter is integrated in line with the power unit and suppresses voltages more effectively over a much broader frequency spectrum than single-stage filters. It is rated for up to 10A and 250V, compatible with V-Lock retaining cordsets, available with standard and low-leakage filters, and is ENEC and cURus approved.
Bel Magnetic Solutions
' new line of single-port, 1G Base-T MagJack® integrated connector modules (ICMs) for networking and telecommunications applications are durable, compact, low-profile, and cost-effective, and use industry-standard footprints and pin-outs.. They are also easy to use, compatible with all major 1G Base-T PHY, backward compatible to 10/100 Base-T, and forward compatible to 2.5G, 5G, and 10G.
Amphenol RF
introduced a new field-installable version of its popular Type-N connector optimized for LMR® 400 cable. The new connector provides the same high performance as the rest of the series, but without soldering or crimping, enabling quicker, easier, more economical, and tool-free installation. Ideal for use in a wide variety of harsh-environment applications, including: antennas, base stations, instrumentation, and broadcast equipment, the IP67-rated, 50Ω connector saves time and money, mitigates hazardous fumes and safety concerns, and operates at DC to 6GHz.
Ironwood Electronics
' new high-performance, elastomer socket for 0.65mm-pitch BGA packages (the SG25-BGA-2045) operates at bandwidths up to 52GHz with less than 1dB of insertion loss and typical contact resistance of 20mΩ per pin. It uses the smallest footprint in the industry, allowing inductors, resistors, and decoupling capacitors to be placed very close for impedance tuning, and enables solderless attachment. Operating temperatures span -35°C to +100°C and current capacity is 2A per pin.
Harwin
's new Archer Kontrol family of robust, board-to-board connectors provide flexible solutions in a broad range of industrial applications, including: industrial drives and controls, factory hardware, data loggers, IoT installations, portable monitoring equipment, vehicle control systems, rail equipment, and road- and track-side monitoring/telemetry systems. Available with 12–80 gold-plated phosphor bronze contacts in horizontal and vertical orientations with varying heights, these compact, 1.27mm-pitch connectors are rated for 1.2A per contact, are compatible with automated assembly processes, and have hold-down solder tabs for enhanced PCB retention. They are also fully shrouded, vibration resistant, and tolerant of significant misalignment, enabling blind mating. The family features a minimum insulation resistance of 1,000MΩ, is voltage-proof to 500VAC, is rated for operating temperatures spanning -55°C to 125°C, and supports up to 500 mating cycles. Housing are molded from high-temperature LCP material in accordance with UL94 V-0.
Pasternack
introduced a new line of high-speed, millimeter-wave, end-launch connectors ideal for signal integrity measurement, coplanar waveguide, chip evaluation, SERDES, substrate characterization, and 25GbE and test fixture applications. The series is comprised of four solderless, reusable models with a compact profile, a 0.35" mounting width, an outer conductor made of stainless steel, a gold-plated beryllium copper center contact. VSWR is as low as 1.10:1, and maximum operating frequencies extend from 40–110GHz.
L-com Global Connectivity
's new series of IP67-rated, industrial USB 3.0 cable assemblies and couplers for demanding industrial and military applications features a gasket seal, double-shielded cable for maximum EMI/RFI protection, and Type-A male to Type-A female connectors.
Ironwood Electronics
' new BGA socket (SBT-BGA-7051) addresses high-performance testing requirements for BGA devices. It features a stamped spring pin with 31g actuation force per ball and a cycle life of 125,000 insertions, exhibits 0.88nH self inductance and less than 1dB insertion loss at 15.7GHz and 0.097pF, and is rated for 4A at 30°C temperatures rise and for operating temperatures spanning -55°C to +180°C. It also features a floating guide for precise ball-to-pin alignment and mounts using supplied hardware with no soldering.
Recently posted:
[related_posts limit="10″]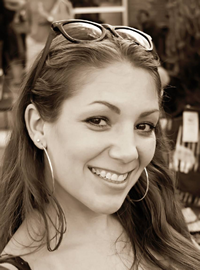 Latest posts by Christine Stieglitz
(see all)