New Product News: November 2018
Summary coverage of the latest, new-to-market connector and cable products, including interconnects, cable assemblies, development kits, tools, and materials.
Interconnects, etc.
Molex
launched the new stAK50h Connection System — the industry's first through-hole, single- or multi-bay, USCAR-2 compliant hybrid connector system in standard automotive footprints based on 0.5mm, 1.2mm, and 2.8mm terminal sizes. The system is designed to deliver signal and Ethernet connectivity in automotive body electronics, infotainment devices and modules, and safety, driver assist, and comfort systems, to eliminate costly custom tooling and engineering, and to expedite validation time for Tier One automotive manufacturers. It is currently available with 12- to 56-circuit receptacles for low-current signal (5A) to high-power (30A) applications and features color-matched headers and receptacles to enable quick identification and easy assembly, as well as a connector position assurance (CPA) latching mechanism to prevent accidental disengagement. 
Radiall's Q-MTitan™
is the new ARINC 846 standard for multi-fiber aerospace connectivity.  Designed for high-density, high-data-rate applications, including radar, in-flight entertainment (IFE) systems, and cockpit displays, Q-MTitan contacts incorporate a protected MT ferrule, enable the mating of 12 optical fibers in the #8 quadrax cavities of COTS multi-pin connectors, deliver excellent optical performance in harsh environments, and can be combined with Radiall's D-Lightsys® multichannel transceivers to transmit 120Gb/s. The rugged, cost-effective contacts can be fielded with ribbon or round multi-fiber cables, such as ARINC 802 (Annex K), can withstand up to 41.7Grms vibration, and have passed full qualification tests inside MIL-DTL-38999, ARINC 600 NSX, EN4644 EPX, EN4165, and QuickFusio™ connectors. They are rated for 500 mating cycles in operating temperatures extending from -55°C to +125°C.
ODU
 expanded its modular, high-reliability ODU-MAC® Silver-Line automatic docking connectors and its modular, compact ODU-MAC® White-Line manual connectors with a new fluidic feedthrough. Designed to satisfy medical, industrial automation, and test and measurement market demands, the new double-shut-off feedthrough provides a G1/4 connection option for tubing with an outside diameter of 6–12mm, has a removable plug sleeve and coupling, is rated for operating pressures of up to 25 bar at low pressure drop, and is suitable for the transmission of air, water, and other fluids, such as cooling liquids. The new feedthroughs are rated for 100,000 mating cycles and can be combined with the company's time-tested signal, power, high-current, coax, air-pressure, data-rate, and fiber optic modules to achieve multifunctional hybrid solutions.
Hirose
expanded its portfolio of CX Series compact USB 3.1 Gen 2 Type-C connectors with the introduction of four new solutions designed to meet customer requests for rugged USB connectors with a small PCB footprint, high-current capabilities, waterproof sealing, and enhanced design flexibility. The new CX60-24S slim, double-ended, 1m cable assembly offers superior short-circuit protection; the new CX80B1-24P vertical-mount connector reduces PCB mounting area and improves design flexibility; the new CX90M-16P mid-mount USB 2.0 connector offers high current-carrying capacity for fast device charging; and the new CX90MWD2-24P mid-mount connector provides IPX8 waterproof protection. The CX Series also offers high-speed data transfer up to 10Gb/s, built-in guide posts to ensure proper connector positioning and PCB orientation, tactile mating confirmation, and hybrid PCB-mount receptacle designs, and is ideal for use in a wide range of applications susceptible to high-vibration and drop impacts, including control systems, drones, medical devices, smart meters, point-of-sale equipment, imaging equipment, and portable devices.
TE Connectivity
recently extended its range of connection technologies for machinery and robotics with the acquisition of ABB's ENTRELEC terminal block business. TE's new ENTRELEC SNK Series terminal blocks and DBL Series power distribution blocks require minimal space, deliver broad versatility and high performance, ensure the efficient supply and distribution of power inside of control cabinets, and are certified by UL, IEC, EAC, and CSA. The SNK Series offers screw, PI-spring, and pluggable connection technologies and the DBL Series offers easy installation, touch-proof protection, and modularity.
Stewart Connector
added IP67-rated RJ45-to-RJ45 couplers to its SealJack Cable Applied product line. Designed to expand interconnect options in harsh-environment Ethernet communications applications, the new IP67 couplers are available in Cat 5e and 6 UTP versions, are intermateable with SealJack Cable Applied Series RJ45 plug kits and cable assemblies, and are especially well suited for use in IoT applications.
Harwin
's new Vivern circular sensor connectors have a rugged, compact, and lightweight construction, deliver 2A per contact, and are currently available in cable-to-cable and cable-to-board configurations with 10 gold-plated copper alloy contacts and a 1.45mm pitch. Designed for use in high-performance motorsport applications, the series has a breakaway collar integrated into the bayonet locking mechanism to protect against wired connector damage caused by adverse loads and external impacts, IP67 housings to protect against dust, dirt, and fluids, and three color-coded keyway options to prevent mismating. It is designed for use with 26–24AWG cabling, is rated for 1,000 mating cycles in operating temperatures extending from -65°C to +150°C, and is also well suited for use in vehicle control systems, pit lane equipment, automotive energy recovery systems, UAVs, radar equipment, robot joint linkages, and telemetry systems.
Lumberg
introduced new SmartSKEDD direct connectors capable of establishing solderless, small-footprint connections anywhere on a PCB without being plugged onto a corresponding part. The robust new connectors employ insulation displacement technology (IDT), which enables all the advantages of automated cable assembly, including the efficient achievement of high-quantity production. They can also mate and lock without the need for tools, are capable of multiple mating cycles, and are currently available in two models. One has three solid housing pins that prevent mismating and two snap-fit primary locks that provide a minimum retention force of 50N, while the other has a secondary lock in the form of preassembled central pin that provides nearly 100N of retention force. Both have a 2.5mm pitch, are available with 3–11 silver-plated copper/tin contacts, and are rated for operating temperatures spanning -40°C to 130°C.
Ironwood Electronics
' new high-performance elastomer socket for 0.35mm-pitch BGA packages (SG25-BGA-2054) operates at bandwidths up to 52GHz with less than 1dB of insertion loss in the GSSG configuration and exhibits typical contact resistance of 20mΩ per pin. The socket has a small, two-mounting-hole footprint that allows inductors, resistors, and decoupling capacitors to be placed very close to the device for impedance tuning and incorporates a simple, solderless, swivel hardware installation method that enables quick, easy IC change-outs. It is rated for 2A per pin and operating temperatures spanning -35°C to +100°C.
Pasternack
extended its line of RF coaxial probes into the 40GHz operating frequency range for use in microwave components and high-speed communication and networking applications, including signal integrity measurement, chip evaluation, coplanar waveguide, Gigabit SERDES, substrate characterization, and test fixtures. The four new gold-plated probes have compliant pogo-pin contacts that allow for a wide range of probing angles, deliver 10dB maximum return loss from DC to 40GHz, and are available in GS and GSG configurations with an 800- or 1500-micron pitch and a 2.92mm interface. 
Wire, Cable, and Assemblies
Smiths Interconnect
's new Lab-Flex® T phase-stable cable assemblies exhibit low loss, high frequency, and minimal phase change over both temperature and mechanical flexure in radar, satellite, test, and other precise signal timing applications. They have a unique cable insulator that limits insulator expansion and contraction and exhibits a virtually flat response at room temperature in a 100T design. They also exhibit an extremely low 400–600ppm rate of change (Δ) from -40°C to +85°C versus solid PTFE cable insulators, which normally exhibit 4,000ppm Δ, and even low-loss PTFE, which typically exhibit around 1,800ppm Δ for the same temperature range. The high-reliability assemblies feature stainless steel connectors with silver-plated copper conductors, are rated for up to 50GHz, have superior shielding characteristics, exhibit 40% lower loss than solid dielectrics, and are available as phased-matched pairs and sets. 
HUBER+SUHNER
added FullAXS Mini assemblies, licensed from TE Connectivity, to its outdoor connectivity portfolio for wireless communications, industrial, microwave, robotics, aerospace, and defense applications. The assemblies are 23% smaller than the well-known FullAXS system and feature IP65 and IP67 sealing, floating connections, and a twist angle of only 30°. They enable easy, single-handed mating in even blind installations, provide visual, audio, and tactile feedback, deliver extremely durable fiber, signal, and power connections, and are now available with HUBER+SUHNER's LC Duplex, RJ-45, and power connectors inside. They also feature UV materials to meet F1 UL94 V-0 requirements and can withstand all applicable lightning strike requirements.
Development Kits, Tools, and Materials
Samtec
's new SI Characterization Kits enable correlation between simulated and measured test parameters to simplify interconnect design, evaluation, and testing, and reduce time to market, and are compatible with various high-performance Samtec interconnects, including mezzanine connectors, backplanes, and cable assemblies.
ITT Inc.'s BIW Connector Systems
brand unveiled a new $1.5 million high-pressure, high-temperature chamber for the qualification testing of new electrical penetrator systems designed for use in oil and gas wells. The new test vessel is one of a limited global few capable of testing samples up to 6' long at up to 650°F and 10,000psi, and represents a substantial expansion of the company's testing capabilities and services, which help operators achieve extended product lifetimes in the field. Strategically designed and constructed over a 24-month period, BIW's new qualification testing chamber is fabricated from a custom engineered, corrosion-resistant steel forging, incorporates advanced safety and remote monitoring features, and is enclosed by high strength, temperature- and steam-resistant blast walls to ensure safety.
DuPont Transportation & Advanced Polymers introduced Crastin® thermoplastic PBT polyester resins for EV and HEV components, including high-voltage connectors. Benefits of the new resin materials include long-term reliability, enhanced safety and productivity, miniaturization and complex shape capabilities, design flexibility, and easy part traceability.
Interested in a specific market? Click a market below for current articles and news.
Automotive, Consumer, Industrial, Medical, Mil/Aero, Datacom/Telecom, and Transportation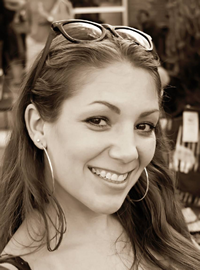 Latest posts by Christine Stieglitz
(see all)