New Product News: July 2018
Summary coverage of the latest, new-to-market connector and cable products
Interconnects, etc.
Samtec
's new extreme-density, micro edge-card socket is the industry's first 0.5mm-pitch edge-cad socket with a justification beam. Designed for cost optimization, the connector's justification beam shifts the card into proper alignment with the contacts, allowing for standard board tolerance on cards that wouldn't typically works with ultra-fine-pitch connectors and enabling both 30–50% PCB cost savings and a high yield for standard cards. The high-speed connector also provides significant space savings compared to more common 0.8mm-pitch solutions, and is available in both vertical (MEC5-DV) and right-angle (MEC5-RA) orientations with up to 300 total I/Os for high-density applications. The vertical socket is designed for 28Gb/s NRZ and 56Gb/s PAM4 performance, and both orientations are designed to handle PCIe® Gen 4 signaling. Rated for 1.5A per contact, the system accepts 1.6mm-thick cards and has standard alignment pins and card polarization. Rugged through-hole and surface-mount weld tabs are also available to ensure secure board connections. 
The new Fischer Freedom™ Series from Fischer Connectors delivers breakthrough plug-and-use connectivity that's easy to integrate into portable and body-worn applications, including cameras, radio systems, sensors, lights, GPSs, tablets, night-vision goggles, exoskeletons, switches, hubs, and batteries. Designed to facilitate integration, maximize usability, and optimize cable management in the defense, security, medical, industrial, and civil engineering industries, the rugged connector series features three breakthrough technology innovations: the absence of a key code for 360° mating freedom, a ball-locking mechanism with sealing and variable pre-defined force, and specially designed plug pins sealed to IP68 with a membrane. The series also enables threefold usability, reducing cognitive, weight, and reliability burdens with easy, intuitive mating, easy cleaning for improved durability, and a compact, low-profile design that offers easy wearable integration, panel-mounted cable assembly, and direct device integration. The first product in the series, the Fischer LP360™, has seven power and signal contacts with USB 2.0 and Ethernet.
LEMO
's new 3K.93C.Y Series hybrid fiber optic connector is fully compatible with existing SMPTE and ARIB standards, but has fewer components, a new shell design, and a simplified FS fiber contact with a new shape, and is engineered to be more tolerant of operator variations to achieve optimized performance. The new insulator has two sections, enables sideways insertion of the optical contacts to prevent any pushback, and doesn't require an optical extractor to remove the contacts. It also enables easy fiber length adjustments, reduced curing time for optical contacts, and simplified potting, and has more space for fibers to move freely within the connector. Features include two fiber optic contacts, two signal contacts, two power contacts, and a ground, a push-pull self-latching mechanism, W-code keying to prevent mismating, 11 styles of stainless steel shells, shielding, and IP68 sealing. The connector is rated for operating temperatures extending from -55°C to 90°C and accommodates cables spanning 8.6–9.5mm in diameter. No components or spare parts are compatible with the previous series (3K.93C).
LEONI
's newest connector enables the quick and easy replacement of both extruded rivet-feed hoses and rivet-feed cores in protective sheathes, allowing users to maintain or replace those parts without having to disassemble any additional system components, which significantly reduces downtime. The new feed-hose connector is suitable for all common T-profile feed-hose cores, independent of brand, as its main body remains the same for all rivet core variants; only the internal plastic inserts have to be adapted to the geometry of the feed-hose core. Non-constricting compression glands are used to secure the feed-hose cores and feed-hoses to the main body and provide pressure-stable performance with a low tightening force, and dowels and spring-loaded retaining pins ensure the precise positioning of the plastic adapters in the main body and hold them in their axial position. Ideal applications include automobile and aircraft construction.
Molex
's new 2mm-pitch EdgeLock Wire-to-Edge-Card Signal System offers space savings and positive latch locking for secure, solderless mating to PCB edge cards, which reduces assembly time, eliminates the need for a mating header assembly, lowering overall assembly cost, and enables easy release if rework is required. The system also has a polarization rib on the connector housing to prevent mismating and a dual cantilever crimp terminal design with embossed contact points for greater normal force than standard crimp terminals for long-term electrical reliability. It supports a maximum of 3A, is made of low-halogen, PA46 resin material, which is ideal for use in high-temperature environments, and is ideal for use in a range of consumer, industrial, and lighting applications.  
Hirose
's new FH62 Series compact FPC connector combines low insertion force with high retention force for greater reliability in portable electronics applications, including consumer, medical, and point-of-sale devices, and employ a single-action lock compatible with automatic assembly. The space-saving, 35-position connector has a 0.25mm pitch, a 1.1mm height, and a 4mm width, supports USB 3.0, Embedded DisplayPort v1.3, and MIPI D-PHY v1.1 standards, and is both halogen free and RoHS compliant. It also offers excellent impedance characteristics, high-speed data transmission, and wide guides for smooth FPC insertion.
TE Connectivity
's new high-power, environmentally sealed AMP MCP 9.5 two-position connectors for harsh-environment wire-to-wire and wire-to-board connections are designed to withstand the extreme operating conditions of applications in the trucking, agricultural, mining, construction, and marine industries. The series is constructed of heavy-duty, shock- and vibration-resistant thermoplastic, employs the company's field-proven AMP MCP 9.5 contacts, which are rated for 78A and 10mm2 wire, has both a slide lock for easy mating and an integrated secondary lock that confirms contact alignment and retention, and is available with IP67 and IP69K protection against dust, dirt, and moisture. The series also offers several tool-less mounting options, including inline, flange, sealed flange, and PCB-mount, and is rated for operating temperatures extending from -30°C to +100°C.
Cinch Connectivity Solutions
' new Johnson 1.85mm Series 67GHz high-frequency connectors and adapters support 5G standards for mobile communications and IoT applications with VSWR performance up to 1.2:1. The screw-on end-launch connectors are easy to assemble and disassemble, enable soldered and solderless connections, can accommodate various board thicknesses, and deliver superior signal integrity in even the most demanding environments. The adapters are available in both same series coax adapter designs in jack-to-jack, jack-to-plug, and plug-to-plug formats, and in two between series adapter designs: 1.85mm-to-2.4mm and 1.85mm-to-SMPM.
Phoenix Contact
's RIFLINE Complete industrial ice-cube relays, which have a wide range of options designed to isolate, amplify, and convert any signal, now offer screw connection technology. The RIFLINE Complete modular relay system uses common Phoenix Contact terminal block accessories, including plug-in bridges, test plugs, end clamps, and marking, to deliver efficient, cost-effective solutions that are quick and easy to install and mitigate inventory requirements and component storage space. The system also allows users to change configurations on the fly and replace worn components with little hassle and no need for rewiring, and an optional plug-in timer module allows RIFLINE relays to operate as three-function timer relays.
Amphenol Industrial
's compact, environmentally sealed SurLok Plus™ high-current connectors are now certified to UL 1977 in all three sizes: 5.7mm, 8mm, and 10.3mm. Optimized for 40–400A battery pack connections, these robust, low-profile, right-angle connectors are ideal for use in commercial, residential, and electric and hybrid electric vehicle energy storage systems. They have a touch-safe interface, a quick-connect and press-to-release locking system, IP67 sealing, a 360° rotating plug, a high-reliability, field-installable compression lug, and a keyway design to prevent mismating. They also incorporate the latest R4 RADSOK® technology, which utilizes the high tensile strength properties of a stamped and formed, high-conductivity alloy grid to produce low insertion forces while maintaining a large conductive surface area, and are available in three termination styles: crimp, busbar lug, and threaded post, and with optional EMI shielding and HVIL functionality.
Radiall
extended its 50GHz portfolio with internally terminated SP4T and SP6T 2.4mm coaxial switches designed to support 4G and 5G development. Based on the company's patented RAMSES concept, the switches deliver excellent electrical performance for two million cycles, are rated for operating temperatures ranging from -25°C to +70°C, and have the same electrical length and IL for all RF paths. Numerous configurations are available with short delivery times and competitive pricing.
TE Connectivity
extended its HDC Series heavy-duty connectors with a new range of high-current solutions for harsh outdoor-environment applications, including new energy, power generation and distribution, and rail. The series features IP68 powder-coated aluminum alloy housings and RoHS-compliant high-current module (HCM) inserts in 1–4 contact positions rated for up to 250A or 350A, 2,000V, and 500 mating cycles, and wire diameters spanning either 35–70mm2 or 35–120mm2. Stainless steel screw locks ensure reliable connections.
SOURIAU
's new high-reliability Shallow Water Immersion (SWIM) Series connectors for underwater applications to depths of up to 1,000 feet are made with cost-effective thermoplastic materials that resist corrosion and cathodic delamination, employ dry-mate sealing technology inspired by the company's proven JUPITER Series connectors, and withstand up to 430psi of pressure and operating temperatures extending from -20°C to +70°C. The durable, high-density connectors are also easy to make and unmate and have shell polarization keys and a scoop-proof design that enables blind mating and shell-to-shell sealing with two O-rings in the coupling interface for reliable watertight performance even at low pressure. Ideal applications include unmanned surface vehicles (e.g., ROVs and ASVs), buoys, and commercial diving equipment.
Harwin
expanded its robust, surface-mount Sycamore Contact Series three-point PCB sockets to accommodate 0.8–1.9mm diameter contacts. The series allows odd-form devices and modules that aren't suited to regularly spaced socket strip arrangements to be attached without inconvenience, even if removal is required in the future, and offers three points of contract, rather than the traditional two, for improved operational stability and enhanced vibration resistance. Constructed of gold-plated beryllium copper, the series also offers strong pin retention and high signal integrity, and is available in top- and bottom-entry configurations rated for 6A, a maximum of 15mΩ contact resistance, 500 mating cycles, and operating temperatures extending from -50°C to +125°C. The sockets are well suited to automatic production processes and can be supplied in tape and reel.
Amphenol Aerospace
's new high-speed R-VPX Evolution Series modules are capable of 16Gb/s data rates, meet open VPX requirements, and support several high-speed protocols, including PCIe Gen 4, 1000BASE-KX, 10GBASE-KX4, 100GBASE-KR4, Serial Rapid IO 12.5Gbaud, and Infiniband SDR, DDR, and QDR. The series is optimized for speed, ruggedized to handle harsh environment military application requirements, and meets the performance requirements of VITA 46 and VITA 47 while remaining intermateable with existing VITA 46 backplane connectors.
AT&S introduced new high-frequency interconnection technologies for next-generation 5G mobile communications.
Kycon
's new DC power jack (KLDVX-SMT-02-A-GP-TR) is a vertical, surface-mount connector with a 2mm center pin diameter. It comes with guide pegs to help ensure proper PCB alignment and orientation, has a built-in DC on/off switch, and is packaged in tape and reel for automated assembly. 
Wire, Cable, and Assemblies
Yamaichi Electronics
added new cable assembly outlets with overmolded bent relief to its Y-Circ® P Series push-pull circular connectors to prevent accidental unmating without the need for glue, making it one of the only companies to offer complete cable assemblies with overmolded in-house M12 and push-pull connectors. The company also released new Y-Con® Series industrial adapter cable assemblies for connecting M12 or push-pull connectors to RJ45 or USB interfaces, and welcomes customer-specific designs and adaptations as well.
L-com
's new OM4 and OM3 24-channel, MPO-style fiber optic cable assemblies for high-speed data centers, server farms, and enterprise networks handle up to 100Gb/s throughput per fiber channel while offering up to 24 times the density as a single SC fiber connector. Additional features include low-smoke, zero-halogen (LSZH) cable jackets and full compatibility with US Conec MTP products. The company has also released the new FOL-MPO 12-channel, OM3 loop-back cable, which provides an economical solution for a number of fiber optic test applications, including QSFP, as well as new, shorter lengths of its popular 6- and 12-channel OM1, OM2, OM3, OM4, and single-mode fiber cables. 
Tools, Accessories, and Development Kits
Phoenix Contact
's new Crimpfox DUO 10 robust, rotating crimping pliers simplify wire crimping at any angle for enhanced flexibility. They have a durable construction with a rotating die that permits frontal or lateral ferrule insertion, a color-contrasted release button that helps users easily rotate the die to the desired insertion direction, a locking mechanism that keeps the die securely in place, and a self-adjusting mechanism that allows them to reliably accommodate both single and twin ferrules. When used with Phoenix Contact ferrules, the ergonomically designed tool offers UL486F with a trapezoidal crimp profile for 26–8AWG single wires or 2×20–2x12AWG twin ferrules.
TE Connectivity
's new high-temperature T1K, T2K, and TSK white, self-adhesive, polyimide labels are ideal for identifying components and assemblies that will experience high-temperature processes or environments, such as PCB soldering or long periods at elevated temperatures. T1K labels are best suited for manual application on relatively small production runs, T2K labels are thicker and can be automatically applied in larger batches, and TSK labels are well suited to automating processing, offer protection against electrostatic discharge in accordance with EOS/ESD S11.11, and will remain legible and in place after 90 seconds at 300°C, five minutes at 260°C, or 100 hours at 150°C. All three labels also have excellent contract, which is helpful when reading bar or alphanumeric codes, and are designed to withstand harsh PCB manufacturing conditions, including exposure to solder flux, alkalis, and cleaning agents.
HellermannTyton
's new FlexTack adhesive cable tie mounts are designed to adhere to curved and moderately angled surfaces and can accommodate 18- to 50-pound cable ties, allowing installers to route wires, cables, and hoses along areas that were once considered off-limits. The mounts have a high-bond acrylic adhesive pad on one side and a four-way cable tie channel on the other, are made of heat-stabilized PA66 nylon, and are available in both black and white to complement aesthetics. They are designed for use on varnished, power-coated, bare metal, and plastic surfaces and especially ideal for use in the appliance and machine building markets.
Fairview Microwave
released 45 new coaxial lightning and surge protectors designed to protect wired and wireless communications equipment, including Wi-Fi networks, active antenna systems, cellular networks, GPS systems, and public safety communications systems, from indirect lighting strikes and power surges. The high-performance RF coax surge protectors feature VSWR as low as 1.1:1, maximum power as high as 2kW, multi-strike capabilities, and low insertion loss, and are available with Type-N, 4.3–10, and 7/16 DIN connectors. They also support frequency ranges extending from DC to 6GHz and are both CE and RoHS compliant.
HellermannTyton
's new high-performance, stud-mount cable ties are designed to bundle wires, cables, or hoses and then easily press onto a threaded stud or bolt without the need for any tools, providing automotive, truck, and heavy equipment manufacturers with a convenient and versatile alternative to route wiring and cables. The mounts are designed to fit M5 to M12 stud sizes, are quick and easy to install, and offer some of the lowest insertion force requirements in this category while requiring up to 80 pounds of extraction force. The mounts and cable ties are made from high-impact-modified, heat- and UV-stabilized PA66 material for standard applications, are also available in high-heat materials for elevated-temperature applications, and offer a variety of configurations, including offset and low-profile, to suite a wide range of application demands.
Interested in a specific market? Click a market below for current articles and news.
Automotive, Consumer, Industrial, Medical, Mil/Aero, Datacom/Telecom, and Transportation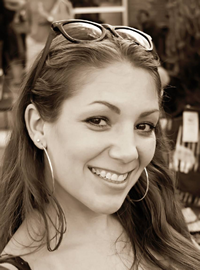 Latest posts by Christine Stieglitz
(see all)