New Connector and Cable Products: January 2019
Summary coverage of the latest, new-to-market connector and cable products, including interconnects, wire and cable, cable assemblies, development kits, tools, and materials.
Interconnects, etc. 

connector and cable products
Stewart Connector
's new Qwik RJ45™ Modular Plugs for industry-standard Cat 5e and Cat 6 cables are designed to reduce assembly time and improve termination quality in the field. Unlike standard RJ45 connectors, the new Qwik RJ45 Modular Plugs allow cable conductors to be inserted into the connector before being trimmed to length using the company's 2940263-02 termination tool, which trims cable conductors to the proper length while terminating plug contacts, and provide installers with an efficient method for building custom-length patch cords on demand. Ideal applications for the series include datacom, telecom, and industrial equipment connections, and plugs and strain relief boots can be purchased separately or as a kit in pre-packaged quantities of 50 or 100. For more information, visit Stewart Connector at booth #315 at DesignCon 2019, January 29–31 in Santa Clara, California. connector and cable products
HARTING's M12 Magnetics product line now offers the first transformer integrated in an M12 form factor. The new space-saving design simplifies circuit board layouts, eliminating additional onboard components and enabling significantly lighter and more direct conductor tracks, which makes planning both simpler and less expensive. The new M12 socket also provides IP65/IP67 protection, improved reliability, and greater process security, and is ideal for 10GbE and PoE+ power and data applications.
Molex
's new Micro-Lock Plus Wire-to-Board Connector System provides reliable electrical and mechanical performance in high-temperature automotive, industrial, and consumer applications up to 105°C. The system features a compact form factor and high current ratings up to 3A, and is currently available in two versions: single-row vertical and horizontal configurations with 2.00mm pitch, 2–16 circuits, a positive lock with audible mating confirmation, an outer lock for added strength, SMT terminals to prevent whiskering, metal tabs to reduce strain on solder joints, and dual contact points in an expanded terminal and lance area, and single- and double-row configurations with a 1.25mm pitch, up to 42 circuits, an inner lock for dual connections, an outer lock for single connections, and a variety of colors. For more information, visit Molex at booth #631 at DesignCon 2019, January 29–31 in Santa Clara, California.
Samtec
extended its popular HSEC8 Series 0.8mm-pitch edge card connectors with a new signal and power edge card combo connector rated at 28Gb/s. The new HSEC8-PV is available with one or two banks comprised of two power pins and rated for 60A and 40, 60, or 80 total pins including signal pins. Well suited for use in a wide variety of applications across the datacom, telecom, medical, industrial, test and measurement, instrumentation, and military and aerospace markets, the series employs rugged Edge Rate® contacts especially designed for high-speed and high-cycle applications and is available with optional weld tabs for increased mechanical strength. Through-hole tails on the power pins are designed for 1.60mm- and 2.36mm-thick PCBs and the mating card thickness is 1.60mm. For more information, visit Samtec at booth #737 at DesignCon 2019, January 29–31 in Santa Clara, California.
Hirose
introduced a new screwless terminal block series that reduces electrical wiring and maintenance time by up to 40% compared to conventional terminal blocks. The new Zero ScrewTM EF2 Series terminal blocks have a unique single-action connection design that allows users to simply push a ring terminal into the connector, eliminating the need for screws and the subsequent inspections and retightening required to ensure stable and consistent connections for traditional terminal blocks. The series is available in five sizes, five current ratings (30A, 60A, 150A, 250A, and 400A), and four voltage ratings (600VAC, 1,000VAC, 600 VDC, and 1,500VDC), and is rated for 50-cycle durability in operating temperatures extending from -25°C to 105°C. It is especially well suited for hard-to-reach rail, power distribution, machine tool, semiconductor manufacturing, and energy storage applications.  For more information, visit Hirose at booth #639 at DesignCon 2019, January 29–31 in Santa Clara, California.
AVX Corporation
has added a new insulator to its 9176-800 Series low-profile insulation displacement connectors (IDCs) — the first and currently only industrial IDCs available in a 2.55mm profile — to accommodate an additional wire gauge and further expand application suitability. Now available in 1–4 positions in each of four wire gauges, the series' redundant, fatigue-resistant phosphor bronze contacts provide high-reliability, gas-tight, cold-welded connections for discrete 22, 24, 26, and 28AWG solid and stranded wires and are compatible with potting and overmolding encapsulation processes for environmental protection. In addition to connecting leaded components to PCBs in space-constrained, harsh-environment industrial, medical, and transportation applications — including smart metering, sensors, building controls, portable monitoring and measuring devices, point-of-sale equipment, handheld inventory management devices, security systems, patient monitoring equipment, and LED lighting — the series can also be used to connect PCBs together in a daisy chain configuration. The low-profile IDCs also reduce the Z-axis height of the next-lowest-profile insulated IDC connectors, the 9176-400 Series, by 1mm and reduce the total overall volume of the Standard 00-9176 Series IDCs by more than 50% to help design engineers satisfy steadily increasing cross-market demands for smaller, lighter-weight electronic devices capable of delivering high-reliability performance in harsh environmental conditions including shock, vibration, and operating temperatures extending from -40°C to +125°C.
Amphenol Industrial
's motion|grade™ M23 Hybrid Connector delivers power, signal, and data in a single connector, significantly reduce installation space in a variety of harsh industrial applications, including motors. The connector is available in straight cable plug and 90° receptacle configurations with four or more power contacts, six signal contacts, and four quadrax contacts, all of which are designed for crimp termination. It also features the check|mate quick locking system for fast and easy mating and is sealed to IP67.
Radiall
's new NEX10™ XE extreme environment connector combines NEX10 double sealing technology with HEP2R plating to achieve one of the most robust, miniature, low-PIM connectors available for outdoor applications. Designed to provide high RF performance in even the most extreme environments without a weatherproof boot, the new NEX10 XE connector features an IP68-rated double-sealed interface for quick-lock and screw plugs, which prevents particles from getting between the nut and jack and compromising performance, and rugged HEP2R plating, which is tested and approved to ASTM B 117 (720 hours of salt spray), ISO 21207 Method B 5 Cycle (the equivalent of 20–50 years in a corrosive atmosphere), and IEC 60950-22 standards, and delivers exceptional mating endurance with low intermodulation levels. Featuring characteristics similar to conventional bronze-plated connectors, HEP2R plating also prevents galvanic cell corrosion when mated with existing products and is RoHS and REACH compliant. The new NEX10 XE connector is fully compatible with NEX10 connectors, but must be paired with a NEX10 XE plug and NEX10 XE jack in order to provide extreme environmental performance. It is primarily employed in telecom applications, including antennas, base stations, jumpers, filters, couplers, and dividers, but is also suitable for use in the defense and medical markets. For more information, visit Radiall at booth #1254 at DesignCon 2019, January 29–31 in Santa Clara, California.
Smiths Interconnect
released the first COTS-Plus 2mm hard metric backplane connectors tested and qualified to ESA ESCC 3401 specifications. The new SpaceNXT™ Aurora Series hard metric backplane connectors are specifically designed for low-Earth-orbit (LEO) satellites and are currently available in three sizes with 55, 110, and 125 contacts in industry-standard gender, straight, and right-angle configurations. They have 1.27µ gold plating on contact mating surfaces for improved durability and resistance to fretting corrosion versus standard COTS hard metric connectors and have undergone extensive qualification testing to ESA ESCC 3401 specifications, which helps customers reduce their lead-times and lower their cost of ownership.
Cinch Connectivity Solutions
announced the commercial availability of its flight-proven CIN::APSE® Series stacking connectors for high-speed military, aerospace, and satellite applications. Designed for board-to-board, flex-to-board, and component-to-board applications with weight- and space-saving mezzanine-style PCB layouts, these solderless, high-density connectors have a 1.0mm pitch that accommodates high-density circuits between boards and durable mechanical contacts that accommodate several disconnection cycles for modifications or testing. For more information, visit Cinch Connectivity Solutions at booth #315 at DesignCon 2019, January 29–31 in Santa Clara, California.
TE Connectivity
extended its M12 connector portfolio with new eight- and twelve-pin connectors. Designed to complement field-installable connectors and cable assembly solutions in applications including industrial automation equipment, various machinery, Industrial Ethernet networks, and sensor arrays, the new connectors mount directly to PCBs and panels, enabling quick, easy, and secure installation, and provide efficient, reliable, and high-quality signal transmission. They also provide IP67 protection and are UL certified. In addition, the high pin density of the 12-pin connectors provides customers with a very compact design. For more information, visit TE at booth #817 at DesignCon 2019, January 29–31 in Santa Clara, California.
Molex
's new HarshIO Industrial Ethernet I/O Modules virtually eliminate the need for proprietary MDR control systems when connecting programmable logic controllers to motorized drive rollers (MDRs) over an Ethernet fieldbus in factory automation, material handling, and baggage handling applications (depending on the application and MDR in use). They also enable timely predictive maintenance, less downtime, faster troubleshooting, and data collection that helps prioritize operator efforts. The modules have a metallic plate for functional grounding, four- or five-pole power connectors, Ultra-Lock M12 connectors, an IP67 seal, eight digital channels, four motor drive roller channels, diagnostic LEDs, three rotary switches, a two-port Ethernet switch, an Ethernet metallic plate to accommodate both ODVA and PI grounding strategies, and Ethernet fieldbus connectivity. Compared to similar products, Molex MDR Modules also simplify and protect systems by controlling up to four MDRs apiece, automatically detecting both ITOH DENKI PM500XE/XP and INTERROLL EC310 MDRs, and ensuring smart energy dissipation. For more information, visit Molex at booth #631 at DesignCon 2019, January 29–31 in Santa Clara, California.
Stewart Connector
's new Cat 6 and Cat 6A RJ45 punch-down modular plugs provide time-saving solutions for Ethernet connections that require field terminations. Ideal for shielded and unshielded data, telecom, wireless, PoE, and industrial equipment connections, the connectors have an easy-to-use, color-coded conductor pre-load wire manager that enables the efficient, tool-less termination of solid and stranded 26–23AWG cable with up to a 1.6mm diameter over the conductor insulation and an overall outer diameter of 6–8mm. They also have contacts with 50µin of gold plating for high-life-cycle performance and robust die-cast zinc housings and latch protectors designed to reliably withstand harsh environments. The Cat 6 punch-down plug is suitable for use in 1GBase-T networks, while the Cat 6A plug is best suited for 10GBase-T networks. For more information, visit Stewart Connector at booth #315 at DesignCon 2019, January 29–31 in Santa Clara, California.
Southwest Microwave
released the industry's first board-mounted 1.0mm vertical launch connector. Ideal for microstrip and grounded coplanar waveguide (GCPW) designs, the new vertical launch connectors enable solderless installation and provide optimal signal integrity, phase stability, low insertion loss (≤ 0.6dB), low RF leakage (≤ -100dB), a maximum VSWR of 1.35:1 from 70–105GHz, and a maximum VSWR of 1.6:1 across the complete 110GHz bandwidth. Additional features include a 0.007 pin diameter, two-hole flange mounting, and operating temperatures extending from -55C to +165C. They will be on display at DesignCon 2019, January 29–31 in Santa Clara, California. Visit Southwest Microwave at booth #602.
Amphenol RF
expanded its 12G product line optimized for 4K Ultra-HD broadcast applications with the addition of new 12G SDI adapters and cable-mount connectors designed for use with Canare L-5.5CUHD and Belden 4694P, 4731R, and 4731P cables. The new adapters include both in-series and between-series configurations: BNC plug to BNC plug, HD-BNC jack to HD-BNC jack, and HD-BNC plug to HD-BNC plug, operate at 75Ω with a maximum frequency of 18GHz, and have precision-machined brass bodies with gold-plated brass or beryllium copper contacts. The new connectors are optimized for 12G SDI applications, available in both BNC and HD-BNC options, operate at 75 Ω, and offer excellent performance through 12GHz and 18GHz, respectively.
Bel Magnetic Solutions
released new all-in-one USB 2.0 Combination MagJack® integrated connector modules (ICMs) for networking and telecommunications applications with high I/O demands and limited space. The new ICMs combine an RJ45 Ethernet port with one or two USB-A 2.0 connectors in a single, small, robust form factor. The range support a wide range of 10/100Base-T and 1GBase-T Ethernet applications and is available with an extended temperature range to suit industrial applications including Ethernet switches and controllers, network routers, computer motherboards, and console ports. For more information, visit Cinch Connectivity Solutions at booth #315 at DesignCon 2019, January 29–31 in Santa Clara, California.
Kycon extended its line of RJ45 modular jacks with integrated magnetics to help designers achieve space and cost savings and improved electrical performance in a variety of applications. Options include right-angle configurations with 10/100 magnetics and PoE, dual-stack configurations with gigabit performance, low-profile configurations with gigabit performance, and an RJ45 over USB combination configuration with gigabit performance. Each series can be made with alternative magnetic schematics, LED, and plating options, although minimums may apply.
Wire, Cable, and Cable Assemblies
Radiall
's new ultra-flexible SHF 3 UF cable is especially designed for Ka- and Ku-band satcom systems that require long-lasting solutions, high reliability, and adherence with ARINC 791 and ARINC 792 requirements, like fuselage mounted, mechanically steered antennas that constantly search for satellites and are thus always in motion and carrying Ka signals. Also available as a complete cable assembly with SMA 2.9 and SMA 2.9 Self-Lock connectors, which ensure secure connections without the addition of a lock-wire, the new SHF 3 UF provides superior, consistently reliable RF performance at 32GHz and is proven to withstand the constant pressurization cycles, severe weather, and moisture prone environment of aerospace applications. It also delivers reliable signal integrity with excellent insertion and return loss, outstanding shielding efficacy, energy-saving low bending moment force, and high chemical resistance in a lightweight, hermetically sealed, small-diameter form factor that is easy to install and maintain. Solutions designed for optimal performance in both downlink (17.5 – 22GHz) and uplink (27 – 32GHz) frequency bands are available. For more information, visit Radiall at booth #1254 at DesignCon 2019, January 29–31 in Santa Clara, California.
Fairview Microwave
launched a new series of commercial off-the-shelf (COTS) MIL-DTL-17 RF cable assemblies ideal for aerospace, defense, transportation, telecommunication applications, including electronic countermeasure (ECM) and avionics equipment, unmanned systems, identification: friend or foe (IFF) systems, global positioning systems (GPS), satcom systems, and other applications with a  high cost of failure. The series features MIL-C-17-qualified cable, MIL-PRF-39012-qualified connectors, J-STD soldering ,and AS23053 heat shrink, operates at frequencies up to 12.4 GHz with VSWR as low as 1.3:1 per connector, and offers of six different cable types in 124 basic configurations for a total of more than 1,200 part numbers — all available for same-day shipping with lot traceability and test reports.
Binder USA introduced the new M12-DT cordset
, which is comprised of a Deutsch-style M12-DT connector with four contacts and an IP68 silicone rubber seal molded to an M12-A cordset with a black PTFE-coated locking nut. Ideal for harsh-environment applications in the automotive, robotics, and agricultural industries, the cordset is available in 2m and 5m cable lengths and is rated for 4A and 230V.
Development Kits, Tools, and Materials
HellermannTyton's new MOC line of tube and pipe fasteners for fluid routing systems in the automotive, truck, and heavy equipment markets offers hundreds of size and configuration combinations to provide manufacturers and installers with a near-custom fit without the lengthy and costly process of developing a custom product. Comprised of open clips and locking clamps that can be coupled in various configurations to aid in the bundling and separating of hoses, pipes, tubes, cables, and harnesses, the line is especially well suited for use in fuel, brake, vacuum, venting, cable and harness, HVAC, and powertrain thermal management applications. It is also easily expandable, enabling the creation of unique configurations for exclusive applications.
CAMI Research announced the release of the new CB53
, a special connector motherboard designed to convert standard, top-mounted, 64-pin connector board test fixtures into four-wire test fixtures and eliminate the time and expense of custom creations. Valid conversion is achieved by connecting the unit under test directly to the standard board rather than using a flying lead or adapter cable.  The CB53 fits all CableEye® automation-ready cable and harness test systems and is rated for HiPot testing at 800VDC/500VAC.
Interested in a specific market? Click a market below for current articles and news.
Automotive, Consumer, Industrial, Medical, Mil/Aero, Datacom/Telecom, and Transportation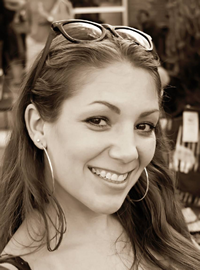 Latest posts by Christine Stieglitz
(see all)