Multi-Contact Honored with Innovation Award for Mobile Energy Storage Concept
Multi-Contact Honored with Innovation Award for Mobile Energy Storage Concept
A mobile storage solution using connection technology from Multi-Contact was granted the Clean Energy Innovation Award by the DCTI (German CleanTech Institute). The concept presents an alternative to network expansion, which may help relieve the power grid in a simple, fast, and flexible way.
Mobile battery storage systems, located in truck trailers or containers, are connected to the hub. This punctual relieve saves time and money compared to an extensive permanent network expansion and helps avoid bottlenecks. Also, the network capacity can be controlled according to demand. The storage containers are used locally, for example, at hub A in the summertime, when PV installations produce a lot of power, and at hub B in the winter, with high output generated by wind turbines. Thanks to balanced utilization, the storage systems pay off quickly.
According to DCTI, the solution provides a flexible contribution to the complex design of the smart grid. With mobile storage, the existing network can easily be adapted to future requirements such as decentralized input or demographic change.
Multi-Contact's 10BV, 16BV, and 21BV connectors are already installed in many grid feed points all over Germany, providing a quick and safe connection. Micro-switches on the connectors indicate the correct connection, and may be used to control the installation.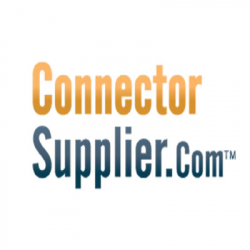 Latest posts by Connector Supplier
(see all)