Mixed-Layout Connector Product Roundup
This week's product roundup highlights mixed-layout connector solutions from leading suppliers.
Nicomatic
's CMM Micro lightweight, rugged, rectangular connectors allow for more than 20 million standard configurations of board-to-board, board-to-wire, and wire-to-wire cable assemblies with 1–3 rows, up to 120 gold-plated signal, high-frequency coaxial, and high-power contacts in mixed layouts, and with various mounting hardware. The extremely modular series has a 2mm pitch grid layout that delivers up to 60% space savings and 50% weight savings compared to comparable rectangular connectors and a UL94 V-0 PPS insulator that is oxygen-free and resistant to solvents, radiation, and humidity absorption. It also meets or exceeds the electrical and environmental performance requirements for MIL-DTL-55302F and BS-9525-F0033, is RoHS compliant and compatible with infrared, wave, and vapor phase soldering, and is highly resistant to shock and vibration, designed to withstand temperature cycling between -60°C and +260°C, and rated for up to 2,500 mating cycles. Connector housing markings enable full traceability, and lead-times extend from one week with low minimum order quantities. Ideal applications for the series span the civil avionics, defense and security, energy, medical, space, telecom/datacom, and transportation markets.
Positronic
's Scorpion SP Series connectors are some of the most versatile modular power and signal connectors available on the market. Ideal for use in mil/aero and industrial applications, these single-piece, standard-profile, rectangular connectors have a blue polyester insulator with a 14.6mm profile height and are available in free-cable and panel-mount configurations with polyester insulators; fixed, removable, gold-plated copper alloy contacts in six sizes (#4, 8, 12, 16, 18, or 22); metal clip or press-in contact retention mechanisms; insulator keyway polarization to prevent mismating in even blind-mating applications; and an optional locking system to prevent accidental unmating. They are rated for 5GΩ insulator resistance, a working voltage of 250V, a maximum initial contact resistance of 0.5mΩ, 80A, 27–134N of contact retention force, operating temperatures spanning -55°C to 125°C, and 1,000 mating cycles. They are also compliant with RoHS 5/6 or 6/6 and are qualified to UL #E49351.
TE Connectivity
's Circular Plastic Connectors (CPC) feature rugged, lightweight, all-plastic shells with power, signal, and hybrid power and signal contract configurations. Designed to provide versatile, cost-effective solutions nearly anywhere signal and/or power need to enter or exist a system, the CPC range is comprised of six series with UL94 V-0 rated, stabilized, heat resistant, self-extinguishing thermoplastic housings and features including thread assist and positive detent coupling to enable quick connections and disconnections, polarization to ensure proper mating, built-in pin and socket protection, removable contacts and replaceable coupling rings to facilitate easy field repair, and optional IP65 or IP67 sealing. The range is available with Type III+ or Size 20 signal contacts, Type XII power contacts, or AMP POWERBAND contacts, in panel-mount, free-hanging, and wire-to-board mounting configurations, and with a broad range of accessories, and is rated for 7.5–60A depending on series, wire gauge, and contact selection. Select part numbers are also available with UL-F1-rated housings for enhanced UV resistance in outdoor applications. The CPC range is UL recognized, CSA certified, and compliant with VDE Standard 0627, and ideal applications extend across the industrial, transportation, medical, communications, commercial building, automotive, off-highway, aerospace, and defense markets.
ITT Veam's CIR M12 circular, bayonet-coupling connectors support Ethernet, multifunction vehicle bus (MVB), wire train bus (WTB), and video lines within a single connector. Developed for rail vehicle-to-vehicle interconnection in accordance with VG95234, the connectors feature M12 contacts mounted within proven Veam FRCIR connectors with a minimized circular footprint, are sealed to IP67, are extremely resistant to shock and vibration, are fully compliant with the latest rail standards for fire and smoke, and support 10GbE (up to Class FA ISO/IEC 11801 channel performance). They also have gold-plated copper alloy contacts rated for 2,000 mating cycles and operating temperatures spanning -40°C to +100°C, flame-retardant plastic insulators, and aluminum alloy shells with optional straight or 90° backshells and Blue Generation® plating for extreme durability, conductivity, and shielding performance. Currently installed on the latest generation of Italy's high-speed trains, CIR M12 connectors are also well suited for use in harsh-environment Ethernet communication applications in the defense, industrial, and transportation markets.
Smiths Interconnect's LHZ Series flat, floating connectors have a modular design that allows users to mix power, signal, coaxial, and high-speed twinax, triax, and quadrax contacts in a ruggedized shell. Designed to transmit high-speed Ethernet signals in harsh-environment railway applications, the series is compliant with NF F 61-032 and IEEE 802.3, meets Class F (Cat 7) requirements, achieves signal frequencies greater than 1.2GHz, and employs Hypertac® hyperboloid contact technology to deliver excellent reliability in high shock and vibration environments. The series is compatible with 100, 120, and 150Ω-impedance cables in diameters spanning 6.5–13mm and is tested for up to 1 million balancing cycles. Male and female modules are interchangeable, and both are designed for use with standard crimping and positioning tools.
BTC Electronics offers Glenair's HiPer-D® M24308 combination power and signal connectors for mission-critical applications. Designed for use in harsh-environment analog signal, power, and RF applications — including power controllers, radar systems, video applications, and other military and aerospace electronics — these MIL-DTL-24308-intermateable combination D-Sub connectors deliver the flexibility and convenience of mixed size #8 and size #20 contact arrangements along with high performance and rugged environmental protection. They are available in standard and low profile shells with more than 20 insert arrangements and either crimp contact or PCB terminations, and each arrangement is tooled and ready for immediate application.
Newark element14 offers D-Sub Mixed Layout Series connectors from FCT, a Molex company. The RoHS-compliant series is designed to accommodate any special FCT contacts — including 75Ω and 50Ω coaxial contacts, high-power contacts up to 40A, high-voltage contacts up to 3kV, and pneumatic contacts — in any of the contact arrangements the company supplies, and with solder-pot, straight PCB, or crimp terminations. Various platings are also available, as are insertion and removal tools for the crimp versions and a comprehensive range of accessories, including sealing plugs, guide pins, guide plates, hoods, spring locks, and slide locks.
NorComp's POWER-D SEAL-D® 684S Series IP67 mixed-contact, right-angle D-Sub connectors provide signal, high current, and high voltage in a single connector and are available in 11 industry standard sizes and arrangements of 5A signal contacts, 40A power contacts (standard), and 20A power contacts (upon request) supplied pre-loaded in the insulator. The series features nickel-plated steel shells, UL94 V-0 glass-filled thermoplastic insulators, machined copper alloy power and signal contacts with full gold flash, nickel-plated cold-rolled-steel brackets, and nickel-plated brass board locks. It also has unique removable or permanent panel sealing kits that maintain a standard D-Sub profile and enable the drop-in replacement of unsealed POWER-D connectors and is RoHS2 compliant. Rated operating temperatures span -55°C to +125°C.
Interested in a specific market? Click a market below for current articles and news.
Automotive, Consumer, Industrial, Medical, Mil/Aero, Datacom/Telecom, and Transportation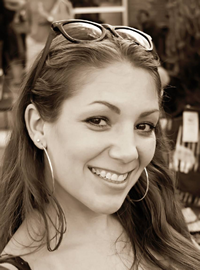 Latest posts by Christine Stieglitz
(see all)