Military Wearables Enhance Soldier Capabilities
Military wearables enhance soldier capabilities, but the next generation of battlefield equipment will require an evolution in connector technology.
New wearables, including augmented reality technology and devices connected to the Internet of Things (IoT), will not (yet) make the new soldier or airman look like Iron Man, although "Iron Man Suit" is the nickname used by the Army to describe concepts for its Future Force Warrior Program. The Tactical Assault Light Operator Suit (TALOS) is in development by the US Special Operations Command in Tampa, Fla. Expanding on wearables used in Afghanistan, it will have full-body armor, helmets with sensors and displays, organized display screens of the soldier's weapons (targeting and availability), and a powered exoskeleton to help carry heavy loads. The first working TALOS suits are targeted for delivery to and testing at MacDill Air Force Base by 2018.
Google Glass was a forerunner of expected heads-up displays, which must have open systems architecture to accept new technology as developed. Field maintenance, modification, and application updates require quick-connect/-disconnect connectors, environmentally sealed per IP67 or even IP68 for mission-critical connections. Specific applications include nano cabling from the soldier's backpack to his helmet for video surveillance signals and a 28-contact right-angle nano-metal shell breakaway connector connecting a helicopter's communication box to the pilot's flip-down, digital-view screen, both part of the Air Warrior system being developed by Raytheon. Connectors of this type include micro- and nano-circulars offered by Omnetics, LEMO, ODU, Glenair, and others.
With the help of HP Labs, the Army Research Laboratory is working on a wearable ultra-lightweight computer with a flexible display to fix to a soldier's wrist, which will act as a hub for sending and receiving vital information. The first version currently in use, the Land Warrior Wearable Computer, uses Windows 2000 on PC/104 boards.
Final-form wearable sensors, transceivers, and computers present significant design problems as they require extreme ruggedness, including meeting the MIL-STD-810 shock specification, sunlight readability, and small size and light weight, plus they must be as easy to use as today's commercial smartphones. New potentials often begat new companies, as illustrated by Neoconix (a subsidiary of PCB manufacturer Unimicron), which manufactures lithography-produced thin products that are also flexible while still delivering power and high-speed signals; pin contacts placed directly on FPCs/PCBs eliminate the receptacle interface for a higher-speed connection. Neoconix is second-sourced by Samtec.
To reduce cost and development time, current applications use commercial protocols such as IEEE 802, USB, Android, etc. Add to that the recently released USB Specification Rev. 3.1 (April 3, 2015), which offers additional power/current and wiring options. Environmentally sealed USB connectors are available including those by ATL Technology and Molex.
Situational awareness is very important to battlefield participants. Individuals will have their own transponders, along with headset displays, which will enable them to see enemies, friends, and other scenario data without re-directing their attention. For example, weapon sighting is already changing on the battlefield as small, moveable weapon-mounted displays enable the soldier to see targets around the corner with only the weapon exposed.
With all the communications and electronics involved, the wearer becomes traceable by opposing sensing equipment, prompting design requirements for increased shielding. The US Army has established that soldier systems must meet MIL-STD-461 radiated and conducted emissions from 2MHz to 18GHz. Exhibiting similar concerns, the BBC reported in May 2015 that China had imposed a ban on its armed forces wearing smart watches or anything similar.
Connecting wearable computers to companion devices, such as displays, cameras, and radios, involves short-range near-field radio technology with relatively high data rates (300kb/s to 1Mbit) with low power consumption. Current scenarios have ground forces communicating beyond line of sight via small 5kg satellites, termed SNaP (Strategic Nanosatellite Program), that operate in X, Ku, and Ka bands to 31GHz, so that higher-speed microwave connections are necessary. Until these are integrated into bodysuits, the Future Solder Radio (FSR) for US and Allied use currently is a compact, holstered dual-band ruggedized handheld radio that connects to the operator's headset with a 10-position AMC Easy-Clean plug connector by ODU GmbH.
Wearable communications result in heavy bandwidth use in already-crowded environments. High atmospheric absorption (above 60GHz) provides excellent immunity to interference, offers high security, and allows re-use of the same frequencies in relatively close locations. Secure Ethernet Bridge, Gigabit Ethernet, OC-12 SONET, IEEE 802.ac (with 5GHz bands) per WiFi Alliance, and other equipment developed for LTE high-density backhaul networks and others provide components and application experience for these battlefield applications. Additional use will adapt commercial WiFi using the E-Band frequencies of 71-76 and 81-86GHz.
Another problem is that the wearer's movements can bend or compress coaxial cables, degrading RF/microwave performance. Today's microwave quick-connect, breakaway, and threaded standards, such as GPPO and MIL-PRF-39012 types, are neither waterproof nor ruggedized. Alternatives now being evaluated include sealed, threaded SMPM (SMPM-T) and multi-port MIL-DTL-38999 connectors with microwave coaxes instead of signal contacts, which are offered by SV Microwave (Amphenol), Southwest Microwave, and Spectrum Elektrotechnik.
One of the biggest problems is maintaining the level of electrical power required to keep all the new electronics gear running. In combat, soldiers may not be able to return to base to recharge or replace equipment or batteries. The first solution, now in use, is a Department of Defense (DoD) SSC smart fuel cell, Model M 25, which is a wearable power source that combines methanol technology in a fuel cell system. This is 80% lighter than conventional batteries with 72 hours output at a minimum of 20 watts. Another approach consists of a two- to 20-watt micro-turbine that uses 10-ounce fuel cells in plug-in cartridges that can be embedded in headgear and weapons for three hours continuous usage. Work is underway towards a kinetic "energy harvesting" suit that utilizes the operator's movements to help re-generate batteries.
Military wearable equipment is being used today but will evolve rapidly, requiring advances in connectors and cabling to meet field requirements.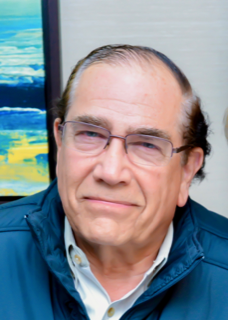 Latest posts by David Shaff
(see all)