Microminiature Connector Products
This week's Product Roundup highlights microminiature connector products from leading suppliers for applications including consumer electronics, datacom and telecom equipment, and wire and cable assemblies.
Microminiature Connector Products
I-PEX Connectors
' new NOVASTACK® 35-HDN board-to-board connectors have a compact, fully shielded design with 10 or 30 positions on a tight 0.35mm pitch and a dual-shielded structure that effectively prevents EMI interference and supports high-integrity, high-speed data transmission in millimeter-wave (mmWave) applications including 5G modules and smartphones. The series is 53% smaller in total area than its predecessor, the NOVASTACK 35-HDP Series, measuring just 0.7mm high and 2.1mm in depth vs. 0.75mm high and 3.7mm in depth, and either 4.15mm (10p) or 7.90mm (30p) wide. Signal pins are rated for 0.3A per pin and power pins, which max out at 10 positions, are rated for 1.0A per pin. The series supports 10Gb/s USB 3.1 Gen 2, 20+Gb/s Thunderbolt™ 3, and 15Ghz mmWave operation and will eventually offer connector solutions with up to 60 positions. Microminiature Connector Products
Rosenberger
offers a wide range of RF coaxial connectors for PCB applications, including straight and right-angle solder- and surface-mount SMP, long-wipe SMP, P-SMP, Mini-SMP, FMC, Micro-RF, multiport, SMA, QMA, SMB, Mini-Coax, and MCX connectors, as well as RF coaxial connectors with custom footprints optimized for specific applications. Its Micro-RF connectors are amongst its smallest solutions for cable-to-board connections. These connectors have very small dimensions, measuring just 1.8mm x 1.9mm x 1.5mm (L x W x H), and provide excellent transmission quality in small wireless applications up to 6GHz. They also have a micro RF test switch to support the RF performance verification of antennas and circuits. In addition, like all of Rosenberger's surface-mount RF coaxial connectors, the Micro-RF connector series employs patented surface mount coaxial connector (SMCC) technology that makes the coax to planar transition internally, within the connector. This feature, combined with optimized footprints, significantly reduces PCB layout development times.
JAE
's WP27D Series stacking board-to-board FPC connectors are designed to save board space and enhance design flexibility by reducing the number of terminals typically required in standard connectors. They have a super low 0.7mm stacking height, 10–50 positions on a tight 0.35mm pitch, spread over two rows, and special hold down structures that protect the mating surface, prevent damage to the insulator, and can be used as 3.0A power supply terminals. They also have a two-point, lead-free contact design that ensures high wear resistance and contact reliability, resists twisting stress, offers improved workability, provides tactile and audio confirmation of proper mating, and features a nickel barrier to prevent solder wicking. The series supports 10Gb/s MIPI, USB 3.1 Gen 2, and PCIe Gen 3 transmission and is ideal for use in slim and compact information communication devices with high-density layouts, like smartphones. It is available in six pin-counts (10, 30, 34, 38, 40, and 50) and rated for 50VAC/DC, 0.3A and 70mΩ maximum initial contact resistance per signal terminal, 3.0A and 20mΩ maximum initial contact resistance per power terminal, 100MΩ minimum initial insulation resistance, 250VACrms for one minute dielectric withstanding voltage, 30 mating cycles, and operating temperatures extending from -40°C to +85°C. Microminiature Connector Products
Avnet
stocks Easy-On™ super-fine-pitch and small-size FFC/FPC connectors from Molex. These small, space-saving FFC/FPC connectors are available with zero-insertion-force (ZIF), non-ZIF, slider, and flip actuators, as well as in FPC-to-board styles to support a wide range of high-reliability, high-data-rate applications extending across the automotive, consumer, datacom, industrial automation, medical, and mobile device markets. They feature FPC retention tabs to ensure proper mating and prevent cable drop-out during assembly, enable the easy insertion of very thin (0.3mm) shielded or unshielded FFC/FPC cables, deliver 20N of cable retention force for rugged resistance to shock and vibration, comply with RoHS and low-halogen regulations, and accommodate repeat cycling (up to 25 mating cycles) with minimum wear in operating temperatures extending from -40°C to +125°C. Easy-On connectors with 0.50mm pitches are available in vertical orientations with 6–42 or 20–70 circuits and right-angle orientations with dual contact positions and 4–40 circuits, top contact positions with 4–50 circuits, and bottom contact positions with 4–50 or 4–80 circuits. Easy-on connectors with 1.00mm pitches are available in vertical orientations with 5–30 circuits and right-angle orientations with bottom contact positions and 4–40 circuits or top contact positions and 3–34 circuits.
BTC Electronics
offers Cinch Connectivity Solutions' microminiature, rectangular Dura-ConTM Micro-D connectors, which provide rugged, high-reliability, high-density solutions in military and aerospace applications that require maximum performance, minimized space and weight, and proven resistance to high shock and vibration and extreme temperatures, such as miniaturized airborne electronics and mobile communications equipment. The heart of these connectors is the Dura-Con twist pin contact, which is made from a precision miniature spring cable with a welded tip and provides seven points of contact when mated to ensure reliable connections capable of withstanding any variety of radial forces. The series is qualified to MIL-DTL-83513 and is one of the most widely used 0.05" (1.27mm) pitch connectors in miniaturized military and aerospace electronics and data processing equipment that requires shorter signal paths.
ACES Electronics
offers a range of microminiature, wire-to-board, insulation displacement contact (IDC) connectors that enable fast, secure connections in a wide range of applications. The 10 male IDC connectors in the range are available in straight or right-angle configurations with 2–19 pins on 0.60mm, 0.80mm, 1.00mm, or 1.25mm pitches; nine ultra-low height profiles: 1.20mm, 1.48mm, 1.53mm, 1.58mm, 1.70mm, 1.85mm, 2.00mm, 2.75mm, and 4.15mm; and surface-mount technology (SMT) terminations. They are designed to accept 36, 35, 34, 32, or 26AWG wire and are rated for 0.5A, 0.7A, 1.0A, or 2.0A. The nine female IDC connectors in the range are available in straight configurations with 2–24 pins on 0.60mm, 0.80mm, 1.00mm, and 1.25mm pitches and six height profiles: 0.92mm, 1.03mm, 1.37mm, 1.65mm, 2.00mm, 8.65mm. They are designed to accept 34, 32, or 26AWG wire and are rated for 0.2A, 0.5A, 0.7A, 1.0A, and 2.0A. In addition, one mating pair (51309 and 51308) also offer an external lock for enhanced mating security.
Samtec's Razor Beam™ fine-pitch, self-mating microminiature connector products provide rugged, high-density, and high-speed solutions that are well suited for use in a wide variety of application areas. Comprised of four series (LSHM, LSS, LSEM, and JSO) featuring slim, low-profile constructions with up to 100 contacts on one of three submillimeter centerline pitches (0.5mm, 0.635mm, and 0.8mm), optional shielding mechanisms, various lead styles, and 10 different stack heights spanning just 5–12mm, Razor Beam interconnects support extensive design flexibility and help achieve significant space savings on the X, Y, and Z axes. The range also features rugged, but cost-effective blade-and-beam-style hermaphroditic interfaces that help reduce inventory costs and undercut retention notches that increase mating and unmating forces by approximately four to six times when compared to typical micro-pitch connectors, as well as produce an audible click to confirm proper mating engagement. In addition, the LSHM Series is available with metal weld tabs that further increase the mechanical strength of the part on the board, which can be useful in high-vibration and harsh-environment applications. Microminiature Connector Products
PEI-Genesis
stocks Amphenol Aerospace 2M Series microminiature connectors, which are lightweight, quick-mating microminiature connectors designed to deliver mil-spec performance in harsh environments and guaranteed to be fully intermateable with Glenair's popular Mighty Mouse connectors. The series meets D38999 specifications for vibration and shielding, outperforming even the Mighty Mouse, and is ideal for use in aviation, military communications, and UAV applications. It is available in dual- and tri-start ACME threaded, bayonet, and push-pull configurations with aluminum alloy or passivated stainless steel shells, PPS inserts, up to 130 copper alloy contacts plated with 50μin of gold, unplated, heat-treated beryllium copper contact retention clips, passivated stainless steel contact hoods, and fluorosilicone rubber grommets and seals. The series offers crimp, solder, and printed circuit style contacts in sizes 23, 20, 20HD, 16, and 12, accepts 28–12AWG wire, and exhibits a minimum of 55dB shielding effectiveness from 100–1,000MHz and a minimum of 5,000MΩ insulation resistance. It is rated for 500–1,800VAC at sea level, 100–1,000VAC at 40,000 feet, and 5–23A depending on contact size and for up to 2,000 mating cycles at operating temperatures extending from -65°C to +150°C for aluminum shells and +200°C for stainless steel.
AVX Corporation
's 9176-800 Series low-profile insulation displacement connectors (IDCs) reduce the Z-axis height of the next-lowest-profile insulated IDC connector, the 9176-400 Series, by 1mm, reduce the total overall volume of the Standard 00-9176 Series IDCs by more than 50%, and are the first industrial IDCs available in a 2.55mm profile. Designed to connect discrete 22–26AWG solid and stranded wires and leaded components to PCBs, or to connect PCBs together in a daisy chain configuration, the IDCs are available in one to four positions in each wire gauge and deliver high-reliability power and signal connections in space-constrained, harsh-environment industrial, medical, and transportation applications. They are rated for 300V, 4–6A, and operating temperatures spanning -40°C to +125°C, have redundant, fatigue-resistant phosphor bronze contacts that achieve gas-tight, cold-welded wire connections compatible with potting and overmolding encapsulation processes, enable simple, single-step termination, and are compatible with automated pick-and-place assembly.
Heilind Electronics
stocks JAE's DX07 Series USB Type-C connectors, which have a user-friendly reversible interface and a durable locking mechanism, exhibit high mechanical strength and superior electromagnetic compatibility (EMC) characteristics, and support USB 3.2 10Gb/s x 2 (20Gb/s) SuperSpeed communication and 5A USB Power Delivery protocols. The series is available in four receptacle configuration variations — horizontal, vertical, hybrid, and waterproof — to suit a wide variety of applications and is rated for 10,000 mating cycles. Available options include standard and space-saving plugs, on-board and mid-mount receptacles in space-saving dual-row horizontal SMT, through-hole vertical, or hybrid SMT and through-hole styles that allow for reworking, short and long waterproof receptacles for applications that require IPX7 or higher sealing performance, cable harnesses with hood downsizing, and cable harnesses with screw locks for enhanced robustness. Ideal applications for the series include smartphones, tablets, PCs, digital cameras, digital video cameras, Bluetooth headphones and earphones, virtual and augmented reality (VR and AR) headsets, monitors, hubs, wall outlets, USB chargers, printers, point-of-sale (POS) terminals, and other compact, handheld industrial and consumer electronics equipment.
Molex
's Micro-Lock Plus Wire-to-Board Connector System provides reliable electrical and mechanical performance in high-temperature automotive and consumer applications up to 105°C, including steering wheel, paddle shift, and combination automotive switches and air conditioners, desktop PCs, drones, gaming machines, laser printers, power tools, vacuum cleaners, and white goods. The system features a compact form factor, 2–42 circuits, cost-effective, dual-contact, tin-bismuth terminals that prevent whiskering to preserve clear, uninterrupted signal transmission, a wide positive latch that both ensures and provides audible confirmation of proper mating, robust metal solder tabs for enhanced mechanical strength and solder joint strain relief, and high current ratings up to 3A and is available in various configurations categorized by centerline pitch for enhanced design flexibility and application suitability. The 1.25mm-pitch system offers single- and dual-row receptacle housings, single- and dual-row vertical and right-angle headers, off-the-shelf cable assemblies, and terminals, while the 2.00mm-pitch system offers single-row receptacle housings, single-row vertical and right-angle headers, and terminals. The 1.25mm-pitch system also features an inner lock for dual-row versions and an outer lock for single-row versions and offers the industry's smallest connector solution with a positive lock, which saves designers from having to choose between compactness and retention security.
Newark
stocks Amphenol RF's HD-EFI Series 50Ω microminiature interface, which is designed to enable large board tolerance stack-ups, blind mating, and multiple RF lines by allowing for up to 1.4mm each of axial and radial float with a maximum float angle of 5° while maintaining high-frequency RF performance from DC to 6GHz. The HD-EFI PCB jacks are available in through-hole, surface-mount, and edge-launch designs with a three-piece mating system comprised of limited detent and smooth bore PCB connectors joined by floating adapters with insulators that extend beyond the adapter body to facilitate easy alignment, crash-proof mating, and secure connections. The series also offers a selection of PCB mounts and bullet lengths to provide versatility for board launch and PCB stacking configurations and is ideal for use in small, high-performance applications including wireless base stations, backplanes, board-to-board connections, and complex PCB stack-ups. Microminiature Connector Products
NorComp's portfolio of Micro-D connectors provides rugged I/O connector solutions that are one-third the size of standard D-sub connectors and ideal for space-constrained wire-to-board and wire-to-cable applications in industrial robotics, handheld and portable equipment, and military systems compatible with commercial off-the-shelf (COTS) alternatives to MIL-DTL-83513 designs. Its 380 Series Micro-D connectors have nickel-plated zinc alloy shells with a vertical board-mount configuration, UL94 V-0 thermoplastic insulators, 9, 15, or 25 high-reliability, gold-plated beryllium copper (BeCu) contacts on a tight 1.27mm pitch, and a metal interface that supports grounding for improved mechanical and electrical shield conditions. They are also RoHS compliant, intermateable with most competitor's Micro-D products, and available in custom and semi-custom designs.
SV Microwave
's push-on, RF/coaxial Micro-Mini SMP and SMPM Solderless PCB Connectors are ideal for use in high-frequency applications with high-density component counts and  precision performance demands, including RF test and measurement boards and 5G wireless test, high-speed digital component test, and rapid prototyping equipment. The series has a ruggedized, durable design and employs compression-mount technology, which supports fast, easy assembly, prevents damage to the PCB, and enables reuse and re-placement, which makes it cost-effective as well. The series is available equipped with subminiature SMP and SMPM interface options, with optional board-mounting screws for added security, and with customized PCB footprints that can easily be achieved using optimized simulation software. SMP interfaces can support frequencies up to 40GHz, while SMPM interfaces support up to 65GHz. Microminiature Connector Products
Like this article? Check out our other
Product Roundup
,
New Product News
, and
2019
articles and visit our
Markets Page
for the latest articles in each of nine markets.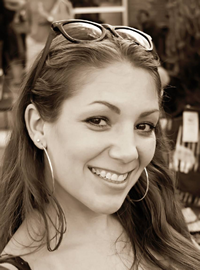 Latest posts by Christine Stieglitz
(see all)