Medical Connector and Cable Products
This week's Product Roundup highlights medical connector and cable products from leading suppliers.
Medical Connector and Cable Products
LEMO
's REDEL SP self-latching, plastic, push-pull connectors feature an ergonomic grip, several color-coding and keying options, and high resistance to chemicals, shock, and sterilization processes. Ideal for use in medical, automotive, and test and measurement equipment, the series employs a rectangular insert for higher contact density and a recessed latch sleeve for greater resistance to shock, provides IP50 protection and blind-mating compatibility, is 100% scoop-proof, and is available in eight shell styles with 4–22 solder, crimp, or PCB contacts. Rated for operating temperatures extending from -50°C to 170°C and designed to accommodate cable diameters spanning 2.5mm to 7.5mm, the series is ideally suited for use with Northwire's roust USP Class VI BioCompatic silicone cable alternative and can easily be assembled from spare parts, enabling enhanced stock-keeping flexibility.
NorComp
's QUIK-LOQ™ 8P1P Series plastic push-pull circular connectors provide cost-effective, high-performance solutions for medical and test and measurement applications that require quick connections and disconnections, including electrocardiograph equipment and SpO2 monitors. The IP50-rated series is available in cable- and panel-mount configurations with high-temperature PPS insulators, a rapid-fastening, push-pull latch-and-release mechanism, gold-over-nickel-plated copper alloy contacts in 10 pin counts spanning two- to 14-way variants, solder or PCB contacts, several keying options, and color-coded collet and socket nuts, and is rated for 2,000 mating cycles in operating temperatures extending from -20°C to +120°C.
Fischer Connectors
' Fischer Core Series Plastic connectors are designed to ensure maximum user safety and electric shock protection in medical, industrial, instrumentation, and food and pharmaceutical processing applications. The fully insulated plastic connectors are proven-safe, lightweight, completely sterilizable, corrosion-resistant, easy to use, and durable. Features include SureGrip plug bodies that support secure handling with gloved hands, color-coded plugs and receptacles that enable easy identification and prevent mismating, a push-pull locking system that prevents accidental unmating, 2–27 high-density contacts that provide high-reliability signal paths, and EMI/RFI shielding for reliable data transmission. The series is also resistant to large temperature variations and rated for up to 5,000 mating cycles. It is available in cable- and panel-mounted versions sealed up to IP68 and compatible with autoclave, Cidex, EtO, gamma radiation, Steris®, and Sterrad® sterilization processes, and has already been integrated into FDA-approved medical devices. 
Amphenol ICC's Millipacs® 2.00mm modular board-to-board and cable-to-board interconnect system provides cost-effective bandwidth and signal integrity performance upgrades for existing backplane system architectures in medical, telecom, datacom, industrial, and transportation applications, including MRI scanners and diagnostic equipment, routers, base stations, servers, storage units, data acquisition systems, power and energy systems, radar and sonar, UAVs, in-flight entertainment and communications systems, and railway traffic management and control systems. The Millipacs interconnect system features a hard metric configuration designed in accordance with IEC 917, IEC 61076-4-101, and Telcordia GR-1217-CORE standards and offers high-speed (HS), right-angle receptacles that deliver data rates up to 25Gb/s with low crosstalk performance at high frequencies when mated with standard IEC 61076-4-101 Series 2mm hard metric (HM2) vertical backplane headers, which were originally designed for applications that require up to 3Gb/s. The HS receptacles have five rows, can accommodate up to 24 (Type A) or 30 (Type AB) differential pairs per 50mm of standard module length, and are compatible with both broadside and edge-side coupling. They also have dual-beam tulip contacts, which deliver high contact reliability and an equalized signal path, a small press-fit section, which helps reduce crosstalk at higher frequencies and lowers impedance for faster signal speeds, and the same physical outer dimensions of IEC 61076-4-101 Series connectors, which allows users to retain existing board space and card slot widths. 
Cinch Connectivity Solutions
' Johnson line of non-magnetic coaxial connectors for magnetic resonance imaging (MRI), magnetic resonance angiography (MRA), and other sensitive medical electronics are made from high purity copper alloys to ensure the absence of ferrous materials, provide high-frequency performance from DC–65GHz, and deliver superior signal integrity in even the most demanding environments. The line includes microminiature MCX and MMCX connectors designed to satisfy the application demands of reduced size RF coils, customized flex coils, and small, multichannel coil arrays used to image appendages and other small body parts with features including a positive snap-on coupling design, rugged, high-density contacts, and high-mating-cycle durability, as well as SMA and SMB connectors designed to provide an ideal RF solution for applications with high Tesla fields. All of the connectors in the line are available in cabled, PCB-mount, and end-launch versions. Additional options include brass, copper, and copper alloy bodies in straight and right-angle styles with gold or silver plating and full crimp or solder terminations, gold- or silver-plated contacts, a maximum frequency of 4GHz, 6GHz, 12.4GHz, or 18GHz, and an array of cable types.
Newark element14
stocks Molex's 53462 Series IEEE 1394 I/O connectors, which are especially designed to provide high-quality, high-reliability multimedia audio and video data streams over peer-to-peer connections at speeds up to 400Mb/s to satisfy the demands of emerging multimedia bus requirements in medical, automotive, consumer, and datacom applications, including medical imaging monitors, in-vehicle networks, high-definition televisions and monitors, digital video cameras and recorders, laptops, hard drives, and motherboards. Often branded as FireWire, i.LINK, and Lynx connectors, these high-bandwidth, wire-to-board connectors have a right-angle orientation with six circuits on a 2.00mm pitch, integrated shielding and locking mechanisms, polarization and PCB retention features, UL94 V-0 high-temperature thermoplastic insulators, and surface-mount terminations. They support hot plugging, accept 1.60mm-thick PCBs, and are rated for a maximum of 40V, 0.5A or 1.5A per contact, and operating temperatures extending from -25°C to +85°C.
Schleuniger
's Mercury-4 Laser Wire Stripper is a slim, powerful, and extremely precise bench-top laser-stripping machine capable of processing wires and shielded cables with outer diameters spanning 0.025–6mm (0.001–0.2"). It has a simple touchscreen interface that allows users to input parameters such as laser power, speed, and position with just a few clicks and provides high-quality, completely nick-free stripping every time, making it the perfect solution for critical applications in which mechanical stripping is not possible or allowed, including small gauge, single conductor wires intended for use in pacemakers, surgical tools, catheter devices, cochlear implants, hearing aids, and other high-reliability medical applications. It also allows users to further increase productivity with a custom wire fixture that can hold and process multiple wires in a single cycle or hold flat cables to perform any type of stripping pattern within a 50x50mm (2×2") area. The Mercury-4 can be used as a standalone bench-top unit or interfaced with any Cut & Strip machine for window stripping with a 100% circumferential strip.
Smiths Interconnect
's Eclipta™ – ECL Series connectors have an innovative, double-ended edge-card contact system especially designed to deliver the reliability, serviceability, and affordability demanded by critical, disposable medical applications, including electrophysiology, mapping, and ablation catheters, home healthcare devices, and value medical systems. Since PCBs are often part of the disposable portion of medical devices, the Eclipta's PCB also serves as the connector contact, which both eliminates the cost of the contact system on that side and further extends design flexibility by enabling the addition of embedded electronics, like EEPROMs, on either side of the board. The series also features a plug-and-play design that enables quick, effortless terminations and virtually eliminates potential contact damage, a unique connector shape and optional keying to ensure proper mating in fast-paced medical environments, a simple push-button active latch that provides audible mating confirmation and prevents inadvertent unmating, and fine-pitch, finger-proof contacts that contribute to both smaller footprints in medical equipment and the safety of patients and medical personnel. Eclipta connectors have plastic shells, are rated for temperatures extending from -40°C to +135°C and for up to 2,500 mating cycles to increase the mean time between failure (MTBF) on the reusable side, and tolerate standard sterilization protocols, including Autoclave, EtO, and Sterrad®. Additional benefits include mass termination of catheter wires directly to the PCB in both the disposable and reusable sides, scalability, customization, high-density, and the ability to be reworked on the reusable side.
Mill-Max
manufactures 1.27mm-pitch solder-cup headers and sockets especially designed to terminate fine-gauge wire and cable in critical medical and industrial applications that demand compact, high-reliability interconnects. The solder cup connectors are uniformly aligned to facilitate efficient soldering, can accept up to 26AWG stranded wire, and are available in single-row configurations with 1–50 positions and dual-row configurations with 2–100 positions. The headers and sockets feature closed-cavity pins and receptacles that isolate the soldering and interconnect areas to prevent solder from contaminating the pin and socket connections. The male headers have 0.41mm-diameter tails that can mate with all Mill-Max 1.27mm-pitch SMT and through-hole, board-mount sockets to achieve wire-to-board connections. The socket receptacles feature a two-piece construction with a precision-machined outer shell, a stamped beryllium copper internal contact designed for high-reliability performance over high mating cycles, and a Nylon 46 insulator with excellent chemical resistance and mechanical strength, and a heat deflection temperature rating of 290°C for compatibility with most soldering processes.
ITT Cannon
's QLC Solderless plug is a groundbreaking, 260-pin zero-insertion-force (ZIF) connector with a dual-card-edge and slider design that eliminates the need for hand soldering fine-pitch contacts onto PCBs, enables simple, manual insertion, achieves stable, high-contact-force connections to PCB assemblies, and significantly reduces assembly process time and cost. The new plug is fully intermateable with the existing QLC product range and is rated for more than 20,000 mating cycles, 100VAC, 0.5A, and operating temperatures spanning -55°C to +85°C. Configuration options include nickel-plated zinc alloy shells in panel-, board-, and cable-mounted styles, glass-filled thermoplastic UL94 V-0 insulators, and stamped, gold-over-nickel-plated copper alloy PCB, solder, and press-fit contacts. Ideal applications include portable ultrasonic, diagnostic, and imaging equipment, and an array of industrial applications.
Samtec
's SEARAY™ high-speed, high-density, open-pin-field arrays provide maximum routing and grounding flexibility, lower insertion and extraction forces than typical arrays, and superior signal integrity performance up to 56Gb/s PAM4 and 28Gb/s NRZ in a variety of applications, including medical imaging, remote monitoring, and rapid diagnostics equipment. They allow customers to simultaneously run differential pairs, single-ended signal, and power through a single interconnect solution, can be zippered during mating and unmating for enhanced robustness, and have a long contact wipe up to 1.5mm for improved mating angle tolerance, straight, consistent material cross-sections for increased impedance control, and solder-charged or press-fit terminations for ease of processing. The series also meets Extended Life Product™ (ELP™) standards and IPC J-STD-001F high-performance in harsh-environment requirements, is Final Inch® certified for breakout region trace routing recommendations to save designers both time and money, and is certified to VITA 47, VITA 57, and Pismo 2. SEARAY solutions are available in vertical, right-angle, coplanar, and horizontal configurations, as well as in high-speed, high-density-array cable assemblies with ribbonized coax and twinax cables and extensive customization capabilities to meet an extensive array of application-specific requirements. Solutions are also available on a 0.050" (1.27mm) pitch grid with up to 560 Edge Rate® I/O contacts or 125 differential pairs and stack heights spanning 7–40mm, or on a 0.0315" (0.80mm) pitch grid with up to 500 Edge Rate I/O contacts and 7mm or 10mm stack heights for up to 50% board space savings.
ATL Technology provides medical, industrial, and consumer device OEMs with custom engineered connectors and cable assemblies designed to provide high-reliability interconnect solutions for critical hardware and scale to mass production when the time is right. Services include engineering, design, production and manufacturing (including wire and tube extrusion, injection molding, SMT/PCBA, and chip-on-tip technology), assembly, packaging, warehousing, storage, and distribution. The company's technical sales, engineering, and customer success teams leverage a keen understanding of market demands and logistics to guide customers through the collaborative, four-phase ATL Product Development Process — Engineering Verification, Design Verification, Production Validation, and Launch — and collectively achieve superior outcomes with strategic advantages. One particular area of expertise is developing uninterruptible interconnects that reliably provide critical digital and analog signals, data, power, and other media to medical devices. Services available to medical market OEMs include the engineering and production of cost-effective one-time-use interconnect assemblies for single-use applications, proprietary use-limiting and genuine article authentication technologies to protect the revenue stream of disposable devices, and materials expertise for component compatibility with all types of sterilization and sanitation systems. Medical product solutions include custom cable solutions that incorporate power, data, fiber optic, fluidic, and pneumatic capabilities into a single connector or cable assembly; compact, high-density IEC 60601 MOPP1-, MOPP2-, and touch-proof-compliant standard and custom interconnects; high-flex, long-life cable assemblies that meet RoHS, WEEE, and Proposition 65 requirements; durable, autoclave-tolerant cable assemblies for multi-use devices; active and passive locking connectors compliant with IEC 60601 requirements for cardiac applications; miniaturized high-density connectors; chip-on-tip CMOS camera and LED technology; and video/vision diagnostic catheters for applications including patient monitoring, electrophysiology, minimally invasive, neurovascular, and pain management technologies.
Omnetics Connector Corporation
's NPD/NSD Series nanominiature, dual-row, horizontal, surface-mount strip connectors have an extremely durable, lightweight, and low-profile package, a very tight 0.025" (0.64mm) pitch, and high-reliability, gold-plated Flex Pin contacts that meet MIL-DTL-32139 requirements and require low mating and unmating forces (≤ 7oz. per contact). The male pin (NPD) and female socket (NSD) connectors exhibit rugged resistance to shock and vibration, are rated for 1A per contact, 250VAC (RMS) at sea level, 200-cycle durability, and operating temperatures extending from -55°C to 125°C or 200°C with high-temperature epoxy (HTE), and are compliant with NASA SP-R-0022 requirements for thermal vacuum outgassing. Standard features include 2–48 contacts, LCP insulators per MIL-M-24519, gold-plated copper alloy sockets, epoxy encapsulant, and surface-mount PCB tail terminations. Optional features include custom contact configurations, mounting holes, single or multiple guide posts or holes, and RoHS compliance. The series is compatible with pick-and-place assembly and is well suited for use in demanding applications across the medical, industrial, and military and aerospace markets. Intan Technologies, for instance, employs the connectors on several of its RHD2000 amplifier boards, which are used to conduct neuroscience research on mice and rats. 
I-PEX Connectors
' CABLINE-UM micro-coaxial cable connectors provide extremely compact, high-reliability solutions for high-data-rate applications extending across multiple markets. The connectors reliably prevent EMI leakage with 360° EMI shielding and a multi-point ground design, maintain high contact reliability with a 0.65mm wipe length, offer an optional mechanical locking cover to ensure high mating retention force, and deliver high-data-rate performance ideal for Thunderbolt™ 3 (20Gb/s per lane), PCIe Gen 4 (16GT/s), USB 3.1 Gen 2 (10Gb/s), and eDP HBR 3 (8.1Gb/s) applications. They have an extremely compact right-angle, vertical mating design with 30 or 40 pins on a 0.4mm pitch, a height of 2.2mm (±0.15mm) with the optional locking cover or 2.0mm (±0.15mm) without, a width of 17mm (30 pins) or 21mm (40 pins), and a depth of 5.0mm with the locking cover, and can accept 44–38AWG micro-coaxial wire, 36–34AWG discrete wire, and 40AWG twin coaxial cable. They are rated for 100VAC per contact, 0.1–1A per contact depending on AWG, 30-cycle durability, and operating temperatures extending from -40°C to +85°C. Additional pin counts both within and outside of the standard range of 10–60 pins can be accommodated upon request.
Materion provides custom alloy engineering and design support services to help customers meet the specific performance requirements of especially demanding applications, like medical electronics, with short concept-to-production development times. The multifaceted process typically begins by matching application demands, performance goals, processing criteria, and cost considerations to material properties to ensure ideal selections. Next, materials experts review customers' designs to verify the suitability of a particular alloy for the given application and identify and correct any potential problems before a prototype or part is made. Technical specialists then provide customers with comprehensive fabrication and processing guidelines for machining, welding, brazing, soldering, heat treating, cleaning, and electrical discharge machining the custom alloy. Materion also provides customers with material samples and prototypes for experimental purposes, offers infrared camera imaging services for its plastic mold and tooling customers to show them how and where alloys with specific thermal management properties would make a difference in their molding operations, develops and delivers custom technical seminars that zero in on the relationship between its materials and customers' unique operations, designs and executes technical research projects intended to verify specific material properties and capabilities to ensure customer satisfaction, and critically evaluates and recommends solutions for any designs that experience a failure using their materials. In addition, Materion maintains a network of trusted, certified suppliers with the demonstrated expertise and specialized technology and equipment necessary to provide any services that the company may not be able to provide in-house at a given time, such as stamping, forging, extruding, heat-treating, casting, testing, and design. 
AirBorn
's MC Series circular cable connectors (plugs and receptacles) with quick-release metal shells provide rugged, reliable, and user-friendly solutions ideal for use in the demanding medical device market. The range's electroless nickel plated brass shells are available in two sizes with PPS insulators, seven or 19 gold-plated contacts, and pre-terminated 26 or 24AWG leads in a variety of lengths. Plugs are available with crimped wire or 0.500" or 1.000" long and 0.18" diameter pigtail terminations, while receptacles are available in front- and rear-mount configurations with solder cup, crimped wire, or 0.500" or 1.000" long and 0.18" diameter pigtail terminations. Crimp wire terminations feature 50μin gold plating, solder cups feature 10μin gold plating, and pigtail terminations offer the option of 10μin gold plating, tin/lead plating, or lead-free solder plating.
BTC Electronics
offers the Delta Electronics MHF/U.FL Series miniature coaxial interconnect system. Designed for use in compact wireless devices, the series has a low mated height of less than 2.5mm, a small footprint measuring 7.7mm², and a wide operating frequency range spanning DC to 6GHz. Receptacles are packaged on tape and reel for use with automated pick-and-place equipment and plugs are supplied on ultrafine coaxial cable assemblies or RG-type cable assemblies available in MHF/U.FL plug to MHF/U.FL plug, MHF/U.FL pigtail, or MHF/U.FL plug to SMA, MCX, MMCX, or other standard connector configuration options.
GFSH Goldfish Series mixed-density rectangular power connectors from Positronic are designed for industrial and medical applications that require reliable blind mating in a small package. The series offers excellent power density, hot plug capabilities, and safety agency recognitions including UL94 V-0, UL 49351, and RoHS 5/6 (6/6 on select parts), allows for up to 2mm of misalignment, and accepts multiple contact sizes (#22, 20, 16, and 12) to facilitate the mixing of AC/DC inputs, signals, and DC distributed outputs in a single package. Additional features include panel-mount, float-mount, and jackscrew body styles, single-piece, gold-colored nylon insulators with keyway polarization, touch-safe recessed socket configurations, fixed or removable gold-plated copper alloy contacts, press-in or metal clip contact retention mechanisms that deliver 27–45N of contact retention force, open- or closed-entry female contact designs, large contact surface areas that contribute to low contact resistance and energy savings, wire or PCB terminations, and an optional locking system. The series is rated for 20A, 500V working voltage, 1,000–1,500V proof voltage, 5GΩ insulator resistance, 1.6mΩ maximum initial contact resistance, operating temperatures spanning -55°C to 105°C, and 500 mating cycles.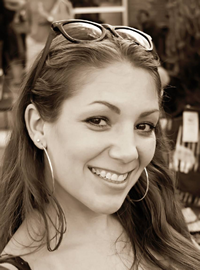 Latest posts by Christine Stieglitz
(see all)