Medical Connector and Cable Product Roundup
This week's product roundup highlights some of the highest-performance medical connectors and cable assemblies currently available on the market.
Medical Connector and Cable Products
ITT Cannon
's QLC Solderless plug is a groundbreaking, 260-pin zero-insertion-force (ZIF) connector with a two-card edge and slider design that eliminates the need for hand soldering fine-pitch contacts onto PCBs, enables simple, manual insertion, achieves stable, high-contact-force connections to PCB assemblies, and significantly reduces assembly process time and cost. The new plug is fully intermateable with the existing QLC product range, is available with panel-, PCB, and cable-mounted shell styles and with stamped PCB, solder, and press-fit contacts, and is rated for more than 20,000 mating cycles, 100VAC, 0.5A, and operating temperatures spanning -55°C to +85°C. Ideal applications include portable ultrasonic, diagnostic, and imaging equipment, and an array of industrial applications.
Amphenol ICC
's eHPCE® enhanced, high-power card-edge connectors achieve 15% higher power density than its classic HPCE® connectors in the same mating footprint with 20% thicker contact material and 50% more points of contact. Designed to extend the life of power supplies using card-edge output power connectors in medical, industrial, instrumentation, and communications applications, the series' GCS®-plated power contacts exhibit lower contact resistance and higher current-carrying capacity than the HPCE® series, enable an increased maximum continuous operating temperature of +85°C, and feature an enhanced, low-halogen, high-temperature thermoplastic housing design with improved mechanical alignment and robustness. The series is available in vertical, right-angle, and straddle-mount configurations, is rated for up to 42A per contact at 30°C temperature rise in still air and for operating temperatures extending from 55°C to 105°C, and meets the JEDEC JS709 standard. Samples are available upon request.
Hirose
's new FH53M Series miniature, lightweight FPC connector saves valuable PCB space in compact, portable medical, consumer, point-of-sale, and wearable electronics that require high-speed transmission. Capable of supporting Embedded DisplayPort (eDP) v1.3 and MIPI D-PHY v1.1 standards, the series features a backflip-style actuator that minimizes the required mounting area and provides high retention force, has a 0.25mm pitch, a mounted depth of 3.2mm, and a height of 0.65mm, and weighs just 0.01g. It is currently available in a 7-position version, with 9-, 11-, 33-, 39-, 41-, and 51-position versions planned for release later in 2018.
LEMO
's REDEL SP circular, plastic, push-pull connectors feature an ergonomic grip, several color-coding and keying options, and high resistance to chemicals, shock, and sterilization processes. Ideal for use in medical, automotive, and test and measurement equipment, the series features a rectangular insert with high contact density, offers IP50 protection, is 100% scoop-proof and blind-mating compatible, and is available in eight shell styles with 4–22 solder, crimp, or PCB contacts. Rated for operating temperatures extending from -50°C to 170°C and designed to accommodate cable diameters spanning 2.5–7.5mm, the series is ideally suited for use with Northwire's roust USP Class VI BioCompatic silicone cable alternative and can easily be assembled from spare parts, enabling enhanced stock-keeping flexibility.
ODU
MEDI-SNAP® circular plastic connectors are 75% lighter than comparable metal connectors, have a space-saving design with minimal assembly, installation, and maintenance requirements, and are rated for more than 2,000 mating cycles. Ideal for reusable and disposable medical applications, as well as industrial and test and measurement equipment, the series offers IP67 protection, exhibits high chemical resistance, is autoclavable and sterilizable, and features a touch-proof, non-magnetic housing with Push-Pull locking and Break-Away functions, versatile mechanical keying and color-coding possibilities, and optional EMC shielding. The series is available in two sizes with up to 26 positions, RoHS-compliant solder or PVC terminations, and optional integrated cable assemblies.
SCHURTER
's waterproof, push-pull appliance couplers supply robust, reliable power connections in harsh medical, marine, outdoor, industrial, and laboratory applications. Featuring Series 4761 IEC appliance inlets and Series 4762 rewireable cord connectors rated IP67 when mated and IP69 when unmated and used with accessory covers, the connector set robustly withstands disinfection and sterilization processes, making it especially well suited for use in medical equipment, including: ultrasonic cleaning equipment, suction devices, and infusion pumps. It also features a breakaway safety mechanism, clear geometric and color-coded indication of the proper pull-out direction, clear, audible confirmation of seated connections, and VDE and UL/CSA approvals per IEC/UL 60320, which simplify the OEM approval process and save both time and money. The connector set is rated for 10A at 250VAC (IEC), 15A at 250VAC (UL/CSA), and a maximum operating temperature of +120°C, and can be assembled with cables spanning 6–10mm.
NorComp
's line of QUIK-LOQ push-pull connector systems is ideal for high-reliability medical, instrumentation, telecommunications, industrial sensor and control, and test and measurement applications that require quick connect and disconnect. Comprised of several small, ruggedly constructed series equipped with push-pull latching and release mechanisms, 360° EMI/RFI shielding, and precision-machined contacts, and rated for more than 5,000 mating cycles, QUIK-LOQ connectors are available with options including: plastic and metal shells, 2–26 positions, IP67 protection, 2–30A current-carrying capacity, and compatibility with 14–28AWG wire.
BTC Electronics
offers the Delta Electronics MHF/U.FL Series miniature coaxial interconnect system. Designed for use in compact wireless devices, the series has a low mated height of less than 2.5mm, a small footprint measuring 7.7mm², and a wide operating frequency range spanning DC to 6GHz. Receptacles are packaged on tape and reel for use with automated pick-and-place equipment and plugs are supplied on ultrafine coaxial cable assemblies or RG-type cable assemblies configured in MHF/U.FL plug to MHF/U.FL plug, MHF/U.FL pigtail, or MHF/U.FL plug to SMA, MCX, MMCX, or one of several other standard connector options.
Phoenix Contact
's PTSM Series miniature, latching, wire-to-wire and board-to-board connectors deliver secure connections ideal for use in space-critical medical, camera, lighting, or step motor applications. The series' latching mechanism doesn't require any special tools and is compatible with existing PTSM headers, enabling maximum design flexibility with wire-to-board, board-to-board, wire-to-wire, and through-board configurations. The latching versions measure 5mm high and have a 2.5mm pitch, just like the non-latching versions, feature push-in connection technology for quick, easy wire termination, and are available with 2–8 positions, compatible with 20–26AWG wire, and rated for up to 5A and 150V UL.
ERNI's miniature, dual-row MicroCon Series board-to-board connectors have a 0.8mm pitch, reinforced sidewalls and double-sided female spring contacts for enhanced robustness and reliability, and coding, blind-mating guide alignments, and a forgiving ±0.7mm misalignment tolerance to ensure secure mating. Ideal for rugged medical, automotive, industrial automation, mil/aero, consumer, and lighting applications, the series delivers up to 2.3A per contact and data rates up to 3Gb/s in an open pin-field design, is available with up to 100 positions, and supports mezzanine, right-angle, and coplanar configurations with 5–20mm mated heights.
Mill-Max
offers a range of wire crimp and solder cup receptacles with precision-machined outer shells, various shell and plating options, and high-reliability, high-cycle-life, stamped beryllium copper internal contacts ideal for use in a range of medical applications. The 6368, 4130, and 8731 Series wire crimp receptacles are rated for 4.5–8A at 10°C temperature rise, accommodate 22–26 AWG wire, and accept mating pins with diameters in the popular 0.025–0.046" range. The 4485 Series solder cup receptacles are rated for 3A at 10°C temperature rise, accommodate a maximum of 22AWG wire, and accept mating pins with diameters spanning 0.015–0.022". The 9177 Series solder cup receptacles are rated for 15A at 10°C temperature rise, accommodate a maximum of 16AWG wire, accept mating pins with diameters spanning 0.065–0.082", and are especially well suited for rugged applications. Three of the five receptacles — the 6368, 4130, and 4485 Series — also have inspection holes that enable wire viewing and promote plating coverage inside of the wire termination holes.
Cinch Connectivity Solutions
' Johnson™ non-magnetic RF coaxial connectors and cable assemblies deliver reliable, high-density power and RF signal transmission designed to meet demanding requirements for medical applications including MRI and MRA equipment, and are available with SMA, SMB, MCX, MMCX, UMC, Type-N, BNC, metric, and SMA-to-MCX coaxial interfaces. The range's MCX and MMCX micro-miniature connectors feature a snap-on coupling design with high mating cycles for, delivering rugged, high-density connectivity designed to satisfy the needs of smaller flex coils, array coils, and multi-channel coil packages being designed into MRI equipment. The complete non-magnetic connector portfolio now represents more than 100 part numbers.
Samtec
's high-speed cable assemblies allow designers to pair a variety of interconnect termination options with Eye Speed® shielded and ribbonized coax and twinax cables to achieve customized, application-specific solutions — including high-density arrays, interconnects with integral ground planes, and edge-card systems — ideal for use in medical imaging and endoscope applications that require excellent signal integrity and high-bandwidth, -speed, and -quality performance. Ultralow-skew coextruded twinax cable technology eliminates the performance limitations and inconsistencies of individually extruded dielectric twinax cabling, improving signal integrity, bandwidth, and reach in high-performance system architectures, and foamed dielectric micro coax cable technology reduces the dielectric contstant and overall cable size for higher speeds and densities at lower costs. Both constructions offer 26–38AWG wire and standard 50Ω single-ended and 100Ω differential pair signal routing options, with 75Ω options available upon request.
Recently posted:
[related_posts limit="10″]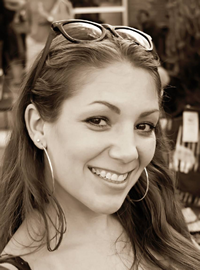 Latest posts by Christine Stieglitz
(see all)