March 3, 2020 New Connectivity Products
Summary coverage of new-to-market connectivity products, including interconnects, wire and cable, cable assemblies, materials, accessories, tools, development kits, and connector-adjacent technologies, such as sensors and antennas. Supplier names are generally linked to product announcements and product names are generally linked to product pages or datasheets.
March 3, 2020 New Connectivity Products
March 3, 2020 New Connectivity Products > Interconnects, etc.
Mill-Max expanded its line of spring-loaded connector products with the addition of six new First Mate/Last Break (FMLB) connectors designed to support hot-swapping and hot-plugging applications in which electrical signals must be made and broken in sequence rather than all at once. The new FMLB connectors ensure that the ground path is established before any other power or signal connections are made and effectively eliminate stray currents from seeking low-resistance paths between components or devices and causing damage or failures. They can also be used to power indicator lights and send an alert signal before energizing the prime circuit of a unit. The new FMLB connectors are available in both single- and dual-row versions of three unique configurations, all of which feature pins rated for 2A on 2.54mm centers. Single-row versions have taller pins in the first and last positions and dual-row versions have four taller pins, two on each end. The range also features two low-profile SMT versions (811/813 Series) with an initial height of 5.51mm for the tallest pins and a 0.51mm offset for the remaining pins; two standard SMT versions (812/814 Series) with an initial height of 7.32mm, a 0.84mm offset for the remaining pins, and a maximum stroke of 2.3mm on the longer end-pins to allow for greater compression; and two through-hole versions (825/827 Series) with an initial height of 8.43mm for the tallest pins, a 0.76mm offset for the remaining pins, and a maximum stroke of 2.3mm for all pins. Additional features include gold-plated spring pins with precision-machined external components and high-reliability internal springs to ensure the highest conductivity, corrosion resistance, and durability and connector housings molded from high-temperature thermoplastic for compatibility with most soldering processes.
I-PEX Connectors released the world's first fully shielded, automatic locking FFC connector for high-speed data transmission. The new EVAFLEX 5-HD Auto-Lock FFC Connector has a multi-point ground design that provides better signal integrity than other non-ZIF connectors, 360° shielding to prevent EMI leakage from both the contact tails and mated side and provide designers with greater PCB placement freedom, and a user-friendly, one-touch auto-lock design that prevents the connector from ever being only half-locked to avoid operation errors and enable higher productivity and reliability. The EVAFLAX 5-HD features 24 pins on a 0.50mm pitch, has a maximum mated height of just 2.20mm, and conforms to USB 3.1 Gen 2 industry standards, enabling 10+Gb/s transmission in applications including augmented and virtual reality devices, gaming systems, PCs, and drones. It is also RoHS compliant and halogen-free.
ERNI introduced a new family of compact cable-to-board connectors designed to provide robust, high-reliability connections in rugged, high-vibration applications within the automotive industry and beyond. The new iBridge Ultra connectors are tested to USCAR-2 and USCAR-21 and have a miniature design with terminal position assurance (TPA) features that also function as secondary locking mechanisms for the dual-beam crimp contacts in the female housings and provide additional protection against high vibration. The series also features polarity reversal protection to ensure proper mating and stamped male contacts that exhibit high robustness, coplanarity, and current-carrying capacity. Options available in the initial release include vertical and right-angle male connectors with SMT terminations, female connectors with 180° cable outlets, and eight pin-counts with 2–12 tin-plated contacts on a 2.0mm pitch; although, male connectors with through-hole terminations are actively in development and expected to be released to market soon. The series is rated for up to 8A per contact, 22 or 24AWG wire, and operating temperatures extending from -40°C to +100°C and is compatible with fully automated assembly and especially well-suited for use in space-constrained applications between control units and local components, such as sensors, motors, fans, switches, heating elements, and LEDs.
Hirose's new DM3NW Series microSD card connector combines space savings with reliable and repeatable operation and is the lowest-profile push-push microSD connector available on today's market, standing just 1.15mm high and offering up to 15% volumetric space savings compared to competing products. It features a card detection switch, a card insertion guide that both firmly stops cards if inserted backwards, upside-down, or at an angle and enables the easy removal of incompatible cards (e.g., micro SIM cards) to prevent the contacts from damage, and a card lock mechanism with a retention force of 4N that securely holds mated microSD cards in place to withstand shock and vibration and ensure reliable operation. Ideal for use in consumer electronics applications including digital cameras and video cameras, laptops, printers, smartphones, surveillance cameras, tablets, and televisions, the new DM3NW Series connectors measure just 15.30mm x 13.40mm x 1.15mm (L x W x H) and are rated for 0.5A, 10V, and 10,000 mating cycles in operating temperatures extending from -30°C to +85°C.
ODU now offers 10GbE inserts for its ODU AMC High-Density Series connectors, enabling secure, high-speed data transmission in a compact, robust package ideal for use in a wide range of military, security, medical, consumer electronics, and automotive applications. The new inserts meet relevant MIL standards, are suitable for use with Cat 6a cables up to size 24AWG, and are available as part of ODU's fully integrated cable assembly solutions.
Stewart Connector expanded its 60300 Series, which offers the only RJ45 connector solution capable of transmitting a 10GBase-T Ethernet signal while also providing an economical upgrade path for 2.5G and 5G applications, with the addition of new 10G jacks with bi-color LED options. The 60300 Series form factor is one of the smallest RJ45 jacks available on today's market and is ideal for use in space-constrained Ethernet and PoE applications including IoT devices, servers, printers, and emerging equipment. The new 10G jacks with bi-color LEDs are available in horizontal and vertical orientations with panel-ground shielding options and are designed to support PoE applications requiring 15–100W, which is common for IoT devices. Stocking distributors include Digi-Key and Mouser.
HARTING
's new Han S® connectors provide secure connections for modular energy storage systems comprised of lithium-ion cells. The heavy-duty series meets the latest UL 4128 standards that pertain to this application area and features compact, flexible housings with freely rotating mounting, intuitive locking, and mechanical coding mechanisms, black and red color-coding to denote compatibility with positive and negative battery terminals, and contacts rated for up to 200A.
Harwin extended its award-winning Gecko-SL (Screw-Lok) product range, which offers compact and lightweight alternatives to conventional Micro-D connectors, with the addition of new horizontal, right-angle male connectors with 6–50 contacts on a 1.25mm pitch. The new Gecko-SL connectors can be located at the edge of a PCB and made to route mating cables sideways, outside of the PCB stack, to provide additional layout flexibility, support board space optimization, and enable substantial space savings in cable-to-board applications. As such, they are especially ideal for use in CubeSat applications, which often employ a series of densely stacked PCBs and route all cabling along the outside to better accommodate space constraints, and other high-density, weight-restricted applications including UAVs, satellites, avionics, radar systems, portable military communications, robotics, and motorsport. The new high-reliability, right-angle connectors can also be mated with female PCB connectors to achieve a motherboard/daughterboard arrangement that's useful for replacement modular PCBs and larger equipment systems. The series exhibits rugged resistance to shock and vibration (up to 100g and 20g at 2kHz for six hours, respectively) and very low outgassing in compliance with NASA and ESA specifications and is rated for a maximum of 2.8A per single contact, or 2A per contact if all are loaded, and operating temperatures extending from -65°C to +150°C.
Ironwood Electronics' new Grypper Y test sockets for industry-standard eMMC and Universal Flash Storage (UFS) memory devices (PN 113036-0003) enables testing of the newest generation 153 BGA UFS form-factor and eMMC devices. The socket will typically fit in the same PCB footprint as the device for development and failure analysis but can also accommodate smaller device sizes with the use of a drop-in alignment frame. It exhibits -1dB insertion loss up to 40GHz, features a Y-shaped contact geometry that enables hundreds of insertions via gentler contact with solder balls, and is available in three configurations: sockets with RoHS solder balls, sockets with tin/lead solder balls, and no solder balls.
March 3, 2020 New Connectivity Products > Wire, Cable, Cable Assemblies, and Tubing 
Samtec's new Si-Fly 112Gb/s PAM4, low-profile, ultra-high-density cable system uses direct connection technology to eliminate signal distortion by eluding the BGA and routing signals directly from the silicon package through a long-reach cable, enabling five times the reach of traditional PCB topologies and an aggregate data rate of 25.6TB with a path to 51.2TB. When measured at 112Gb/s PAM4 with IEEE 802.3cK allowable loss, the new CPC Series copper twinax Si-Fly cable system achieved a 22" reach, compared to the 4.5" reach of Megtron 7 PCB. 
Stewart Connector's new USB Type-A to Round-End Cable Assemblies feature overmolded strain relief on the USB end, support USB 2.0 speeds (up to 480Mb/s), and are ideal for use in computer, printer, scanner, gaming, medical device, and IoT applications. Stocking distributors include Digi-Key and Mouser. March 3, 2020 New Connectivity Products
BIRNS introduced a new deep-submergence, ultra-high-speed subsea cable assembly capable of breakthrough data rates of 9.4Gb/s (±0.1Gb/s) using CAT 8.2 cable and 6km-rated BIRNS Millennium connectors — specifically the 3M-16 Millennium connectors, which feature 12 22AWG data contacts and four 16AWG power contacts. Performance testing proved that data consistently transmitted at this rate over the entire range of pressures from 0 to 8,700psi or 600 bar, which equates to 6,000m in depth. As such, additional high-data-rate configurations using the exclusive BIRNS 52A-278 cable are expected to be introduced soon. Ideal application areas for the new cable assemblies include advanced subsea vehicles.
CONEC expanded its portfolio of overmolded M12x1 connectors with the addition of variants that feature colored plastic coupling elements. Designed for use in complex cabling applications within the municipal technology, agricultural and construction equipment, chemical production, and food processing market sectors, the new overmolded M12x1 connectors employ housing and coupling structures made of rugged plastic material that reliably withstands weak acids, bases, alkalis, and alkaline cleaning agents, which makes them especially ideal for use in applications where the chemical environment doesn't permit the use of die-cast zinc screw connections, and are sealed to IP67. The coupling screw elements are also designed to provide a good gripping surface and are now available in six color variants: black, white, yellow, red, blue, and green, to simplify the assignment of complex cabling up to size 18AWG. 
March 3, 2020 New Connectivity Products > Additional Connectivity Products
TE Connectivity's new TSYS03 digital temperature sensors are ultra-compact digital IC temperature sensors designed to meet the growing need for digitalized sensor data in industrial, consumer electronics, automotive, and medical applications including industrial control systems, food processing plants, weather stations, vehicle batteries, HVAC systems, household appliances, medical probes, and patient monitoring equipment. They contain a durable temperature sensor element factory-calibrated to provide precise temperature data, an analog-to-digital converter, and a microcontroller that manages data communications via an I2C interface (up to 1MHz) with a programmable I2C address and are available in two ultraminiature package sizes (TDFN8 and XDFN6) for compatibility with densely populated PCBs. TDFN8 packages measure 2.5mm x 2.5mm x 0.75mm (L x W x H) while XDFN6 packages measure 1.5mm x 1.5mm x 0.38mm. Both sizes of TSYS03 digital temperature sensors have low thermal mass, which provides a quick response to temperature changes, and are rated for operating and measurement temperatures extending from -40°C to +125°C with a resolution of ±0.01°C. In addition, their operating and sleep current are extremely low (<5μA supply and <0.3μA standby), which makes them especially ideal for use in mobile and battery-powered applications. TSYS03 digital temperature sensors are also rated for an enlarged supply voltage range spanning 2.5–5.5V and a maximum supply current of 400μA and are available with adjusted high-accuracy temperature ranges upon request.
TE Connectivity's new HTU31 humidity and temperatures sensor is designed to meet the growing need for smaller, faster, more accurate, and more energy efficient humidity sensing technologies and is one of the smallest and most accurate humidity sensors currently available on the market. Ideal for use in home appliances, medical equipment, printers, humidifiers, automotive systems, and meteorology and environmental monitoring equipment, the new fully calibrated, temperature-compensated HTU31 sensors feature IP67 rated sealing and provide fast response times, precision measurements (±2%RH and ±0.2°C typical accuracy), low hysteresis, and sustained high-reliability performance with a strict, linear response curve even when exposed to high humidity (up to 100%), temperatures extending from -40°C to +125°C, and condensation. The sensors are available in digital and analog versions that combine multiple functions and various interfaces, including I2C, analog, and voltage output, and have a compact, six-pin DFN package that measures just 2.5mm x 2.5mm x 0.9mm, consumes just 0.76mA or 3.78µW, and is compatible with a voltage supply range spanning 3.3–5.5V, with 5V typical. They are also lead-free, RoHS compliant, qualified to the AEC-Q100 Grade 1 standard, individually market for compliance with stringent traceability requirements, and compatible with automatic assembly processes.
KP Performance Antennas released a new four-port, omnidirectional, 5GHz antenna compatible with multi-user, multi-input/multi-output (MU-MIMO) wireless communication technologies and ideal for use in wireless internet service provider (WISP), cellular, and fixed wireless applications. The new antenna limits tower footprint with a 27" package; provides 360° coverage with 13dBi pre-beamforming antenna gain, which makes it especially well-suited for micro point-of-presence (micro-pop) deployments; and is optimized for Cambium Networks ePMP3000 access points to provide cost-effective, high-gain, single-antenna solutions for both small cell and macro deployments. It comes with a radio mount, an aluminum cover that protects the radio and cables from the environment, and four six-inch, reverse-polarity SMA-to-N-Male LMR 195 cables. Depending on the radio and terrain, operators can expect the antenna to deliver two to five miles of coverage. KP also just debuted new UBNT parabolic adapter and antenna kits for the WISP industry. The kits connect KP's one- and two-foot 5GHz ProLine parabolic antennas to the Ubiquiti PrismStation 5AC, IsoStation 5AC, and IsoStation M5 to provide high gain and reduced interference in point-to-point links, in addition to adjustable polarization and quicker, more cost-effective installation. 
March 3, 2020 New Connectivity Products > Connector Materials, Accessories, Tools, and Development Kits 
Cope's new Rapid Tray splice plate is engineered to improve installation efficiency and cable tray system management. Suitable for use in a wide range of cable tray configurations, the new Rapid Splice plate eliminates 67–75% of traditional support hardware, enables significant time savings, reduces labor costs, and enhances the structural integrity and strength of cable systems. The new design fits snugly to the C-Beam profile of a cable tray ladder, creating superior lateral strength and rigidity across the ladder sections and, as such, requires only two bolts to be secured in place. Manufactured in light-duty aluminum, Rapid Splice conforms to NEMA specifications for 8A and 12A tray systems with eight- and 12-foot spans and 50-pound-per-linear-foot working loads, are available in 3", 4", 5", and 6" load depths, and are compatible with all Cope's current fitting and accessories. Rapid Tray products also leverage Cope's proprietary cold swaging process, which provides better grounding properties and higher pullout strength than welded rungs and are UL classified per NEC 392.6 as equipment grounding conductors, which also eliminates the need for bonding jumpers.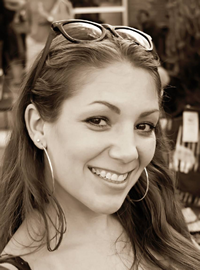 Latest posts by Christine Stieglitz
(see all)