January 2019 Connector Industry News
Our January 2019 Connector Industry News feature includes summary coverage of DesignCon 2019 exhibitor news, other upcoming industry events, recent industry awards, partnerships, personnel announcements, publications, facility news, distribution news, and industry standard, trade association, and certification updates from across the connector industry.
DesignCon 2019 Exhibitor News
DesignCon 2019
is taking place today through Thursday, January 31, in Santa Clara, California. Created by engineers for engineers, the annual event provides the more than 5,000 high-speed communications and semiconductor professionals in attendance with access to an engaging 15-track conference program comprised of more than 100 technical paper sessions, panels, and tutorials; industry-leading educational opportunities, including free keynote presentations and panel discussions; and an expo floor with more than 175 exhibitors, interactive product showcases, and multiple networking opportunities.
Samtec is showcasing its high-speed technologies for silicon-to-silicon optimization at booth #737, and is hosting three onsite Product Showcases: one for its 56Gb/x 7m ExaMAX® Backplane Cable Assemblies, one for its 112Gb/s PAM4 Flyover™ Cable Assemblies, and one for its state-of-the-art 56Gb/s PAM4 Active Product Demonstrator, which is outfitted with several new products, including AcceleRate® mezzanine, ExaMAX® high-speed backplane, Eye Speed® ultra-low-skew twinax in AcceleRate and Double Density Samtec Flyover™ QSFP28 cable assemblies, and 112 Gb/s PAM4 NovaRay™ high-density arrays and cable assemblies. Samtec is also delivering seven technical conference presentations, participating in two panel discussions, and leading a tutorial session, which you can learn more about and add to your digital show schedule by clicking here. In addition, for those unable to attend this year's event, Samtec released a new video that walks viewers through a live demonstration of its Flyover system, which enables 112Gb/s PAM4 performance.
Molex is featuring live demonstrations of its next-generation data center I/O and backplane cabling technology for 112Gb/s PAM4 signaling at booth #631. Product highlights include its QSFP-DD Interconnect System and Cable Assemblies, BiPass High-Speed I/O and Backplane Cable Assemblies, NearStack High-Speed Connector System and Cable Jumper Assemblies, High-Speed Mirror Mezz Connectors, and Impulse Backplane Connector and Cabling System. Molex is also presenting a technical session, "Exploring 56/112 Gb/s Copper Interconnect Metrics Comparing Classic Methods with COM."
TE Connectivity is showcasing its data center product portfolio, which includes an array of solutions especially designed to deliver the speed, density, scalability, power, connectivity, and space-savings that next-generation data centers and 5G networks demand. Product highlights include OSFP, QSFP-DD, QSFP, SFP-DD, and high-speed I/O solutions that offer benefits such as disaggregation, density, improved channels, thermal management, co-packaging, and power delivery, as well as its Sliver Interconnect Family, which has been identified as the standard and required product for next-gen server and storage groups including COBO, GenZ, EDSFF, and Open Compute. Visit TE at booth #817.
Mouser Electronics is showcasing the newest technologies from its line card of over 750 manufacturers, including TE Connectivity, Molex, Samtec, and Harwin, at booth #1338. Visitors can learn more about the All Things IoT series, part of Mouser's award-winning Empowering Innovation Together™ program hosted by celebrity engineer Grant Imahara. and enter for a chance to win a set of Bose QuietComfort 35 wireless headphones II.
LEONI is promoting its portfolio of high-speed data center solutions, including Direct Attach Copper Cable Assemblies (DOCs) capable of up to 400Gb/s transmission, Active Optical Cables (AOCs) capable of up to 100Gb/s transmission, loopback test adapters, and its new 50s ParaLink Series copper cables, which can transmit up to 112Gb/s via a single copper data pair, as proven by a live measurement setup demonstration. Visit LEONI at booth #949.
Amphenol ICC is showcasing an array of high-speed and power solutions, including OverPass™ cabling solutions, high-speed SFP, QSFP, QSFP-DD, OSFP, and mini-SAS HD external interfaces, ExaMAX® and Paladin® cabled backplane interfaces, and low-profile SlimSAS and Mini Cool Edge IO internal near-chip interfaces.
Hirose Electric USA is highlighting high-speed interconnect products including its IX Industrial Series I/O connectors, CX Series USB Type-C connectors, IT3 and IT5 Series mezzanine connectors, and SMP Series coaxial connectors at booth #639.
JAE is showcasing compact, high-speed solutions, including its WP27D Series stacking board-to-board connectors, DX07 USB Type-C connectors, MX62 Series high-speed automotive connectors, at booth #403.
Other not-to-miss exhibitors include Carlisle Interconnect Technologies at booth #514, Cinch Connectivity Solutions and Stewart Connector at booth #315, I-PEX Connectors at booth #215, Neoconix at booth #320, Radiall at booth #1254, and SV Microwave at booth #1235.
January 2019 Connector Industry News > Industry Events 
Schleuniger, Inc.is showcasing its portfolio of high-precision wire processing solutions at the IPC APEX EXPO in San Diego today through Thursday, January 31; at Expo Manufactura in Monterrey, Mexico, February 5–7; and at the WHMA Conference in Dallas February 19–22. Product highlights include the new CoaxStrip 6480 Coaxial Cable Stripping Machine, the CoaxStrip 6580, the CoaxStrip 6380, the EcoStrip entry-level cut and strip machine, the MultiStrip 9480 cut and strip machine, and the UniCrimp 100 crimping machine. 
Schleuniger, Inc. is also exhibiting at a series of EPTECH electronics trade shows throughout Canada in 2019. Product highlights will include new and popular selections from its line of wire stripping machines, coaxial cable stripping equipment, laser stripping equipment, automated cut and strip machines, and crimping equipment. Visit Schleuniger at EPTECH Montreal on March 5, EPTECH Mississauga on March 7, EPTECH Calgary on April 16, EPTECH Vancouver on June 12, and EPTECH Waterloo on October 29. 
January 2019 Connector Industry News > Industry Awards
Arrow Electronics, Avnet, and TE Connectivity were all featured on FORTUNE's World's Most Admired Companies list, which identifies companies with the strongest reputations among their peers and across industries. Arrow was recognized for the 19th time, Avnet for the 14th, and TE for the second consecutive year. All three companies were also well ranked within the Wholesalers: Electronics and Office Equipment category, with Arrow topping the list for the sixth consecutive year and TE placing sixth.
Digi-Key Electronics was recently named Best POS Growth eCommerce Partner, EMEA by Bourns, Inc. and was also honored with TDK Corporation's Best Global Performance Fiscal Year 2018 Award.
PEI-Genesis was recognized as Cinch Connectivity Solutions' EMEA Value-Add Distributor of the Year for the 2018 calendar year for providing excellent sales growth, service, customer satisfaction, and engagement.
January 2019 Connector Industry News > Partnerships, Personnel, and Publications
ERNI appointed Ingo Kaufmann to the newly created position of Head of Global Strategic Procurement and will leverage his commercial expertise to globally realign raw materials purchasing in an important step towards global materials procurement. The new position is part of a series of strategic measures designed to ensure that the company can continue to reliably satisfy ever-increasing demand, as 2018 was its most successful year on record and the growth trend is still continuing. Additional measures include capital investments, new purchasing department hires, and a team of global purchasing offices.
The Weidmüller Group recently promoted Terry Hodgson to the position of president of Weidmuller Inc., USA and executive vice president of Weidmuller North America, which includes operations in the US, Canada, and Mexico. Hodgson has been a part of the Weidmuller team for more than 17 years, starting as a sales representative in the Alberta market and, for the past 10 years, serving as the managing director of Weidmuller's Canada operations in Markham, Ontario. Hodgson's primary focus in his new role is managing the Weidmuller USA market, which is comprised of organizational areas including sales, marketing, engineering, manufacturing, profit and loss, and operations, and supporting Managing Directors Stefan Schreiber in Mexico and Javi Richmond in Canada.
On January 1, Uwe Gräff was appointed to the Board of New Technologies and Quality at the HARTING Technology Group, taking the place of Dr. Frank Brode, who retired that same day. Gräff assumed the position of Managing Director at HARTING at the beginning of 2015 and was initially responsible for the Market and Development Area at HARTING Electric and the Development division at HARTING Electronics. He is currently the Managing Director of HARTING Electric and HARTING IT Software Development.
Positronic named Med Hasib as its new Vice President of Engineering. Hasib brings a wealth of customer-centric design experience to the role and will help the Positronic engineering team produce innovative connector products that meet customers' toughest challenges, as well as drive thought leadership and continue to develop the company's engineering resources.
Arrow Electronics announced that Laurel J. Krzeminski, retired executive vice president and chief financial officer of Granite Construction Incorporated, has been appointed to the company's board of directors, increasing the total number of directors to ten.
TE Connectivity has entered into a co-marketing partnership with Twentieth Century Fox and Lightstorm Entertainment to promote Alita: Battle Angel, an epic adventure film from producers James Cameron and Jon Landau and director Robert Rodriguez. Set to hit US theaters on February 14, the film showcases areas in which TE is already advancing the realities of technology — including electric and autonomous transportation, sensor proliferation, and advanced medical devices — and explores future technologies like cybernetics. TE has published media content that examines the actual science behind Alita's science fiction, as well as behind-the-scenes interviews with the cast and crew.
Avnet's January 2019 issue of Supply Chain Navigator provides expert insights on navigating supply chain volatility caused by Brexit, tariffs, component allocation, and currency fluctuations.
BTC Electronics redesigned its website, making it easier for visitors to find featured products, news, and market-specific solutions.
Phoenix Contact
recently shared predictions for device connectivity trends in 2019 and a list of their most popular blogs from 2018. The company also announced The Tour 2019 — a series of educational workshops designed to help machine building customers achieve optimized performance when designing and implementing machine controls by covering a range of subjects including switching, smart networks, and marking.
Samtec shared a list of its top 10 most popular connector blogs from 2018.
TTI, Inc. published an evaluation of the launch of RoHS 3 and the RoHS Substance Identification Methodology.
The element14 Community
recently published the second volume in its Essential Tips for Makers eBook series. Key topics include advice for getting the most out of a 3D printing project, how to maintain a professional-standard workbench and build a component inventory, and safety in the workshop.
Arrow Electronics is supporting advanced prosthetic limb startup Unlimited Tomorrow's campaign to manufacture and distribute 100 free robotic prosthetics for those in need with $150,000 in funding.
SV Microwave
recently launched its new website. Designed to deliver an intuitive user experience, the site is now compatible across multiple devices and makes it easy for visitors to browse products, access resources, learn about the latest product releases, and find a distributor.
ODU published a comprehensive white paper that shares best practices for meeting IEC 60601-1 medical standard requirements designed to ensure that medical devices and their component parts provide both patients and operators with maximum protection from electrical shock.
January 2019 Connector Industry News > Facilities 
The new ODU Romania facility in Sibiu — which has 30+% more production space than the original Sibiu facility and provides a great deal of flexibility and room for further expansion, as well as social spaces, a cafeteria, and abundant parking for its more than 550 employees — has been approved by local authorities and is now operational.
HARTING opened a new production facility in Poland, where it has been represented since September 2007. The new facility is located near the city of Bydgoszcz and is primarily focused on mechanical and plant engineering solutions.
Sager Electronics recently celebrated the grand opening of its new state-of-the-art facility in Carrollton, Texas, which features a 40,000-square-foot distribution center, a 20,000-square-foot value-add Power Solutions Center, and the company's southcentral sales service center. 
January 2019 Connector Industry News > Distribution 
Kensington Electronics, Inc. is the first US-authorized stocking distributor for ACES NA and is proud to offer the company's board-to-board, flexible PC, wire-to-board, wire-to-wire, I/O, and serial-attached SCSI connectors for automotive, industrial, consumer, and medical applications. Kensington also recently became a member of the Electronics Representative Association (ERA).
Digi-Key Electronics
added several new interconnect products to its line card, including TE Connectivity's High-Density (HD)+ Card-Edge Power Connectors for high-power-supply applications, the versatile and robust ODU MINI-SNAP® L Series push-pull connectors, and HARTING's ix Industrial® high-speed Ethernet connectors, all of which are available with same-day shipping if ordered by 8:00pm CST.
Interstate Connecting Components (ICC)
, a division of Heilind Mil-Aero, is now offering two-day value-added assembly on Glenair's MIL-DTL-83513 (M83513) Micro-D connectors for high shock and vibration military and aerospace applications. ICC is also now stocking INSTALITE boots from TE Connectivity, which feature next-generation Rayaten shielding and enable simplified installation.
Heilind Electronics
is now stocking Molex's off-the-shelf Squba Discrete Wire Cable Assemblies for space-constrained, harsh-environment commercial vehicle, consumer, industrial, and medical applications and Amphenol Industrial's ePower connectors for hybrid electric vehicles and other demanding electrical systems.
TTI, Inc. expanded its selection of Molex connector solutions to include the company's CP 3.3 Wire-to-Wire Connectors with foolproof keying and color-coding features for consumer, industrial, and medical applications, as well as its robust MXMag RJ45 Connectors, which meet high-reliability performance and cost demands that extend across the telecom, datacom, consumer, and industrial markets.
Mouser Electronics
is now stocking TE Connectivity's OSFP I/O Connectors and ELCON Micro Power Connectors for data center applications, as well as the Coeur CST High-Current Interconnect System from Molex, which is ideal for use in industrial, data center, telecommunications, and power supply applications.
Avnet recently extended its distribution agreement with Samtec to include Asia. Building on nearly thirty years of partnership between Avnet and Samtec, the extended agreement broadens Avnet's global customer base and allows customers throughout Asia Pacific and Japan to access Samtec's full product portfolio of interconnect solutions, helping them effectively bring their ideas to market.
Newark element14 recently partnered with Pulse Electronics and PulseLarsen Antennas to provide customers with even more antennas, modular connectors, specialty transformers, and other electronic components. The company also announced an agreement with Lapp USA that further extends its strong wire and cable line card. 
January 2019 Connector Industry News > Associations, Standards, and Certifications 
IPC announced the unanimous ballot approval of the IPC-2591 Connected Factory Exchange (CFX) standard by the 2-17 Connected Factory Initiative Subcommittee. IPC-CFX provides the electronics industry with a free and open industry standard for quickly and easily implementing Industry 4.0 in manufacturing operations.
ECIA President and CEO Bill Bradford and Chair Jeff Thomson recently met with the ERA Executive Committee at the invitation of ERA CEO Walter Tobin and President Dave Norris to explore ways the two associations could work together to better serve their members and the electronics industry. The ECIA and ERA both acknowledged and affirmed the distinct and complementary charters of each respective association and agreed to work collaboratively to better clarify and communicate the missions of each association, relative to the other, in support of each association's unique value proposition to their common constituencies.
On January 1, IPC and the Wire Harness Manufacturer's Association (WHMA) entered into an affiliation agreement. Per the agreement, IPC and the WHMA Board will work to grow the involvement of the cable assembly and wire harness industry globally. All current WHMA members are now part of IPC's membership and receive all IPC member benefits.
For more recent news about the global connector industry, check out our Industry News and New Product News pages.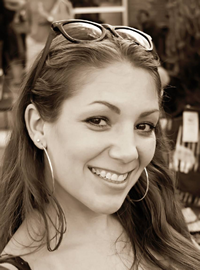 Latest posts by Christine Stieglitz
(see all)