Inside Connection: Liberty Electronics
Inside Connection highlights the technologies, innovations, special services, and unique products from connector suppliers like Liberty Electronics. 
Headquarters Location: Franklin, Penn., US
About the Company
Liberty Electronics was founded in Franklin, Penn., in 1985. At the time, the local economy was struggling following the closing or departure of several large employers. The community rallied behind the start-up business – early investors included local businesses and community leaders.
Liberty Electronics initially manufactured cable assemblies, wire harnesses, and cabinet assemblies for the defense industry. In the 1990s, the company expanded into high-reliability commercial markets to include rail transportation and nuclear power generation. Today it also serves the aerospace industry, with many of its products on board a wide range of fixed-wing, helicopter, and missile platforms. In addition to the ISO 9001 quality system certification, Liberty is certified to the AS 9100 and NADCAP AC 7121 standards, as well as being ITAR-accredited.
[quote]Liberty excels in demanding, high-reliability applications and in dynamic development environments where configuration management, quality workmanship, and on-time delivery are critical.[/quote]
Markets
Liberty Electronics serves the military/defense, aerospace, rail transportation, and nuclear power generation markets.
Product Offering
[box type="info"]Liberty primarily builds to customer prints and consequently does not have a proprietary product line. Its "legacy product" is actually a service – understanding customer requirements and providing high-quality products on time at competitive prices.[/box]
Marquis Product
Liberty is primarily known for providing quality products on time. The Liberty team is typically tightly integrated with customers, as it functions as an extension of the customers' factories. Customer-centric program management enables Liberty to intimately understand technical requirements and to provide products that meet those requirements. Customer-supplied forecasts allow Liberty to provide just-in-time deliveries, often using pull systems.
[box type="info"]Liberty Electronics often provides engineering assistance to reduce costs, improve reliability, reduce lead-time, and overcome obsolescence issues. In addition, Liberty supports just-in-time VMI/pull systems to ensure on-time delivery. [/box]
Most Notable Achievement
Liberty Electronics has been successful in creating a culture of continuous improvement. A significant and ongoing investment in lean manufacturing techniques, six sigma quality improvement, and IT infrastructure has been invaluable in meeting customers' requirements for high-quality products, delivered on time at competitive prices.
Customer Recognition 
Customers, including General Electric, Honeywell, Raytheon, Westinghouse, Northrop Grumman, Excelis, and Siemens, have recognized Liberty Electronics with numerous awards for quality, delivery, and customer service. Liberty was recognized by Raytheon as the TOW Missile Supplier of the Year.
What's Next?
2015 is projected to be another record-breaking year for Liberty. In addition to this growth, significant investments are being made in training and IT systems to support continuous improvement efforts. More and more customers are pursuing multi-year agreements that specify aggressive cost, quality, and delivery parameters and typically include pull systems to improve service levels. Liberty is continuing to invest in process and system improvements to support these agreements.
Liberty Electronics
189 Howard Street
Franklin, PA 16323
(814) 432-7505
(814) 432-7050 (fax)
https://www.libertyelectronics.com/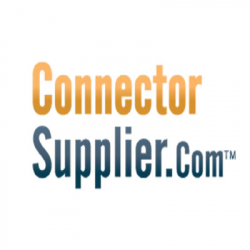 Latest posts by Connector Supplier
(see all)