Industry News: January 2018
Summary coverage of upcoming events and recent news from across the connector industry.
Event News 
DesignCon 2018
, which will take place January 31 – February 1 in Santa Clara, California, will feature in-depth education, top-tier suppliers, and easy networking activities designed to help chip, board, and systems design engineers stay ahead of the pack, push projects forward, and make the right connections fast.  
TE Connectivity
is exhibiting at booth #817 at DesignCon 2018, January 31 – February 1. Onsite product demonstrations will include: Sliver interconnects, which enable extended reach at 56Gb/s PAM4 and PCIe Gen 5 for onboard or embedded applications; OSFP, QSFP-DD, COBO, and microQSFP high-speed I/O solutions; and STRADA Whisper high-speed backplane connectors, which offer a continuously expanded range of configurations including direct-plug orthogonal, mezzanine, and cables all delivering 56Gb/s and beyond.  
Samtec
is exhibiting at booth #841 at DesignCon 2018 and will demonstrate several of its newest high-speed technologies for silicon-to-silicon optimization, including the NovaRay™ high-density interconnect system, Edge Rate® HD, and Flyover QSFP28 to Direct Pluggable cable assembly. Other spotlight products include its ExaMAX® 56Gb/s PAM4 backplane system, Flyover QSFP28 double-density cable assembly, and ETC6 56Gb/s NRZ slim body cable system.  
Avnet demonstrated several new vertical-specific IoT solutions and IoT services at CES 2018, which took place last week in Las Vegas. Especially designed for market verticals including: manufacturing, healthcare, environment, construction, retail, food processing, and smart city, the solutions are all based on Avnet's new IoTConnect™ cloud-based software platform, which utilizes Microsoft's enterprise-grade Azure hybrid cloud-computing service to enable the seamless distribution and analysis of data. A series of customer training sessions designed to help break down the complexity of building IoT solutions and scaling them for mass distribution will soon be made available online. 
Molex
unveiled its new end-to-end 10Gb/s automotive Ethernet network at CES 2018. The high-speed connected vehicle technology ecosystem fully integrates high-reliability signal integrity, prioritization, and scalability with secure over-the-air updateability an in-vehicle diagnostics over IP for software and firmware. Molex also displayed its next-generation in-vehicle USB Media Modules and Power Delivery Smart Charge Modules.
LEMO will showcase its precision connector and cable solutions at Innovabiomed in Italy, January 23–24 and at MD&M West in Anaheim, California, February 6–8.
Schleuniger
is exhibiting at Expo Manufactura February 6–8 in Mexico. Bring your wire and cable samples to booth #436 for hands-on demonstrations of their innovative stripping, cutting, crimping, and marking solutions, including the versatile MultiStrip 9480 cut and strip machine, EcoStrip 9380 cut and strip machine, UniStrip 2300, UniCrimp 200, SawInspect System 6 for crimp cross-section analysis, and new Uni-M crimp applicators.
IPC APEX EXPO 2018
will take place February 24 – March 1 in San Diego. The annual printed circuit board and electronics manufacturing industry event will offer a technical conference, more than 450 exhibitors, and professional development, standards development, and certification programs. Register by Friday, January 19, to save 20%.
Award News
Phoenix Contact's ASCII to EtherNet/IP Gateway, CBMC circuit breaker, FL WLAN 1101 wireless module, and TERMITRAB Complete SPD are all finalists in the Control Engineering 2018 Engineers' Choice Awards. Winners and honorable mentions will be announced in February.
Mouser Electronics
was named Distributor of the Year at the 2017 Elektra Awards. Organized by Electronics Weekly, the Elektra Awards showcase the best innovations, people, and companies as judged by an independent panel of leading experts and are widely regarded as among the top accolades in the electronics industry. This is the second time that Mouser has received this top award.  
Harwin awarded Digi-Key with its Global Distributor 2017 Award for achieving 40% sales growth for Harwin product lines throughout the calendar year, establishing itself as the company's top stocking distributor worldwide.  
Partnership, Promotion, & Personnel News 
Molex teamed up with BlackBerry Limited on the development of its new 10Gb/s Ethernet Automotive Networking platform, which employs BlackBerry QNX Neutrino SDP 7.0 RTOS for enhanced, high-performance security and BlackBerry Certicom's Managed Public Key Infrastructure (PKI) Service to securely provision, authenticate, and communicate between modules and other vehicle ECUs and peripheral devices connected to the network. 
Avnet
's new Chief Financial Officer, Tom Liguori, will start on January 29 and will report to Bill Amelio, Avnet's CEO. Liguori has more than 30 years of financial and operations experience and comes to Avnet from Advanced Energy Industries, Inc., where he served as CFO for the past two and a half years.  
Mouser Electronics signed a global agreement with Keysight Technologies and now offers the company's oscilloscopes, benchtop power supplies, waveform generators, and digital multimeters. 
Arrow Electronics successfully acquired eInfochips, one of the world's largest design and managed services companies, which is headquartered in San Jose, California, has locations in India and Europe, and employs 1,500 IoT solution architects, engineers, and software development resources globally whose breadth of capabilities spans chip design to product and IoT solutions delivery across industries including: retail, consumer, industrial automation, healthcare, and aerospace.
ITT Cannon released new illustrated examples of how its interconnect solutions are employed in solider-worn and EV applications.  
Phoenix Contact launched a new connector configurator tool to help design engineers find the right connector for a specific application in just a few clicks. More than 6,000 unique products from 150 different product ranges are available. 
SCHURTER has added new approvals, product standards, application standards, and compliance information to its product datasheets to help customers meet their application requirements.
Guanghua Yang
was recently appointed as the Vice President and General Manager of TE Connectivity's Industrial Business Unit Systems, which is headquartered in Shanghai, China.
Molex dramatically enhanced its design, measurement, and production capabilities for illuminated components, such as halo lighting on the USB ports and auxiliary jacks commonly employed in automotive dashboards, by collaborating with Radiant Vision Systems. Radiant's ProMetric® Imaging Colorimeter finds and eliminates hotspots that can't be seen with the naked eye, enhancing consistency, saving time, and reducing costs.
Avnet's "Ask Avnet" tool, which combines AI and human expertise to streamline the online customer experience, is now in open beta, providing anyone in the Americas who visits Avnet.com with access to the diverse engineering knowledge base across the Avnet ecosystem, including Avnet, Hackster.io, and element14.
ITT Cannon released an updated version of its catalog for the KPSE/KPT and KPTC Series miniature, bayonet-locking connectors for high-density military and industrial signal applications.
NAI
appointed Eric Emley to the position of Vice President of Global Supply Management.
Winchester Interconnect Corporation, a designer and manufacturer of connectivity solutions for the medical, military, aerospace, and semiconductor markets, recently acquired C&M Corporation, a leading designer and manufacturer of wire and cable and coil cords for performance-critical applications in the industrial automation, medical, and military markets.
CDM Electronics promoted Mike Liccketto to Director of Quality.
Distribution News 
Heilind Electronics
expanded its selection of industrial interconnect solutions with Souriau's Trim Trio Series connectors, which feature 30–6AWG machined, stamped and formed, high-speed contacts that can be applied in a wide range of configurations spanning plastic to metal shells, bayonet to push-pull coupling mechanisms, and rectangular to circular designs.  
TTI is now sto
cking Amphenol ICC's USB 3.1 Type-C connectors, which feature a compact form factor, deliver up to 100W, support SuperSpeed communication up to 5Gb/s for Gen 1 and 10Gb/s for Gen 2, and are ideal for use in applications including: laptops, portable power banks, wearable devices, mobile phone, flash drives, and automotive infotainment systems.
Aerco
now offers PROVERTHA's new M12 90˚ adapter, which is available in Industrial Ethernet, PROFINET, DeviceNet/CAN bus, and PROFIBUS versions and boasts extremely compact dimensions, making it ideal for tight installations with minimal depth.  
Heilind Electronics
expanded its line of network connectors with the SealJack rugged Ethernet Connection System from Stewart Connector, which consists of shielded and unshielded, IP67-rated cable-applied jacks, plugs, and cable assemblies designed to perform in demanding environments.  
TTI, Inc.
now offers ITT Cannon's lightweight, plastic APD Series connectors, which feature bayonet coupling and optional secondary locking, are rated to IP67/IP69K, and have a modular interface that offers maximum flexibility for the management of cabin-to-chassis interface and inline connectors in transport applications. 
Also new to Heilind's line card are Hirose's SDI-compliant BNC75 Series 75Ω connectors, which support high-speed transmission up to 12Gb/s.  
Associations, Standards, and Certifications News 
Advanced Interconnections Corp. (AIC) announced the successful recertification of its quality management system to the newest ISO 9001 Standard, ISO 9001:2015, which is focused on consistently meeting customer and regulatory requirements while striving for process improvement and risk abatement. AIC's quality management system has been ISO 9001 certified since 1996 by NQA, an independently accredited, global registrar. To meet the requirements of the new 2015 version, AIC made improvements throughout its entire quality management system, including a comprehensive review and update of documents and processes.
VITA announced that the ANSI/VITA 74.0-2017 Compliant System Small Form Factor Module Based Standard, commonly known as VNX, has reached ANSI recognition, completing the VITA and ANSI processes required under guidance of the VITA Standards Organization. VNX is gaining traction in applications that have SWaP requirements beyond what can be achieved with 3U VPX.
Avnet joined the Electronics Representatives Association (ERA) as a global distributor member.
IPC — Association Connecting Electronics Industries® announced the November 2017 findings from its North American PCB Statistical Program. Positive year-over-year shipment and order growth continued in November and the book-to-bill ratio remained high at 1.09. Total North American PCB shipments in November 2017 were up 4% compared to the same month last year, but are 2.3% below the same year-to-date period last year. Compared to the preceding month, November shipments increased 0.4%. PCB bookings in November increased 15.8% year-on-year, raising year-to-date order growth to 5.7% above the same period last year, but bookings in November were down 3.8% compared to the previous month.
The Fiber Broadband Association released a new white paper about the necessity of fiber broadband for 5G networks. "The Road to 5G is Paved with Fiber" explains how more wireline fiber — and a substantial amount of it — will be needed to support the next generation of our wireless networks.
Elma Electronic Inc.'s Fremont, California location was successfully audited and certified to the AS9100 Rev D standard. This certification is necessary for all aerospace industry suppliers to meet the International Aerospace Quality Group (IAQG) quality initiatives.
UL approved and licensed the HARTING Technology Group for the Client Test Data program, which allows the company to conduct testing in its own laboratory and submit its data to UL to streamline the UL certification process.
IPC-1401: Supply Chain Social Responsibility Management System Guidance was listed as a top-10 standard for Chinese Corporate Social Responsibility (CSR) in 2017. IPC-1401 was released at IPC APEX EXPO 2017 in both Chinese and English, and was originated by Chinese IPC members to meet a specific need for second- and third-tier suppliers to meet the increasingly strict and complicated EU CSR standards.
The Fiber Broadband Association and RVA, LLC announced Canada's leading fiber growth — 45% growth in homes marketed in 2017 — and record growth in US fiber deployment, surpassing 35 million homes for a 4.4 million increase in homes marketed in 2017 and 15% growth over 2016. 15.4 American households now take all fiber.
Facility News
Coaxicom renovated its headquarters in Stuart, Florida, to include an ergonomic layout, spacious assembly center, enlarged sales and engineering hubs, eco- and energy-friendly systems, centralized warehousing, and expanded manufacturing capacity.

Recently posted:
[related_posts limit="10″]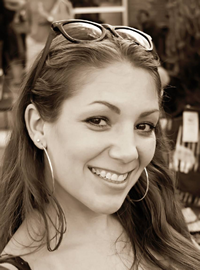 Latest posts by Christine Stieglitz
(see all)