High-Reliability Connector Products
This week's Product Roundup highlights high-reliability connector products for military, aerospace, and industrial applications, amongst others.
High-Reliability Connector Products
BTC Electronics offers Cinch Connectivity Solutions' microminiature, rectangular Dura-ConTM Micro-D connectors, which provide rugged, high-reliability, high-density solutions in military and aerospace applications that require maximum performance, minimized space and weight, and proven resistance to high shock and vibration and extreme temperatures, such as miniaturized airborne electronics and mobile communications equipment. The heart of these connectors is the Dura-Con twist pin contact, which is made from a precision miniature spring cable with a welded tip and provides seven points of contact when mated to ensure reliable connections capable of withstanding any variety of radial forces. The series is qualified to MIL-DTL-83513 and is one of the most widely used 0.05" (1.27mm) pitch connectors in miniaturized military and aerospace electronics and data processing equipment that requires shorter signal paths.
METZ CONNECT
's Cat 6A RJ45 Field Plug Pro delivers rugged, high-speed power and data solutions and supports simple, crimp-less in-field termination without the need for any special tools. The compact connector has a two-part die-cast zinc housing, a straight (180°) cable feed, and a rugged, snagless locking clasp, offers integrated strain relief and IP20 protection, and supports the re-termination of same-size or larger wires. It accepts 26/1–22/1AWG solid wire and 27/7–22/7AWG stranded wire with cable jacket diameters spanning 5.5–10.5mm, is multi-port capable and fully shielded against external EMC interference, and is suitable for 10GbE, PoE, PoE+, UPoE, 4PPoE, and HDBaseT. In addition, a color-coded wire diagram ensures error-free connection for T568A and T568B industrial wiring.
Advanced Interconnections
' customized board-to-board connectors solve difficult design challenges ranging from rugged, high-reliability board-stacking applications to micro-flex cable-to-board applications in development, test, validation, and volume production equipment. They can also offset the additional expense of high-reliability military and aerospace connectors by designing to reduce overall applied costs, add value, and reduce time-to-market from prototype through production. The company's in-house capabilities include experienced design engineering services, precision screw-machine technology, state-of-the-art tool making from mold design through cutting steel, injection molding equipment, precision drilling and routing capabilities, surface-mount assembly technology, device attachment, automated optical inspection, and tape and reel packaging.
Smiths Interconnect
's D Series Quick-Disconnect Plastic Connectors are intuitive, durable, and easy to use, and deliver high-reliability performance in a wide variety of critical medical, industrial, and transportation applications. They have a D-shaped flange that makes mating orientation unmistakable, a simple push-button latching feature, and recessed contact terminations, and are available in three sizes for broad application suitability. The D01 plug is available with up to nine Hypertac hyperboloid contacts in less than 0.5" diameter, the slightly larger D02 offers more extensive options, ranging from three power to 25 signal contacts or a mixture of power or coax and signal contacts, and the mini D00 connector includes five signal contacts in a format that's nearly 30% smaller than the D01. Additional options include seven pin counts spanning 3–25 positions, contact ratings from 1–8A, and crimp and solder cup contacts. The series is also available as cable assemblies with overmolding, integrated electronics, metal shells for increased strength, and alternate contact configurations to meet specific customer requirements.
ODU SPRINGTAC® contacts
provide outstanding reliability, exceptional durability, and maximum lifetimes of up to one million mating cycles, and are based on springwire technology, which is comprised of many independent wire springs and ensures constant transmission in even harsh-environment applications subjected to extreme shock and vibration. Even the smallest contact — which measures just 0.76mm in diameter — contains 15 individual wire springs/contact surfaces. The contacts also offer low mating and unmating forces, low contact resistance, high current-carrying capacity, and very high contact security.
Amphenol ICC
's FLH Series Mini Sealed 2.50mm-Pitch Connectors provide compact wire-to-wire solutions that are easy to install, sealed to IP67 when mated, and ideal for use in industrial, lighting, HVAC, smart home, and other harsh-environment applications. The RoHS-compliant series offers high current capabilities up to 8A with 18AWG, as well as 5A (20AWG) and 3A (22AWG) options.
Omnetics Connector Corporation
's Nano-D Bi-Lobe® Connectors are extremely small and lightweight, have a tool-less quick-latch system that supports easy handling, and exceed the shock and vibration requirements of MIL-DTL-32139. The series is available with 9–65 rugged and reliable Flex Pin contacts on a 25mm centerline, can carry up to 1A per contact, and is available in discrete wire, overmolded cable, panel-mount, and surface-mount configurations. It is rated for operating temperatures extending from -55°C to 125°C (or up to 200°C with high-temperature epoxy), a minimum of 200 mating cycles, and 250VACrms at sea level, and is available in five shell material and finish combinations (electroless-nickel-plated aluminum shells, black anodized aluminum shells, cadmium-plated aluminum shells, unplated titanium shells, and passivated stainless steel shells) with two insulators (LCP per MIL-DTL-83513 or PEEK), gold-plated beryllium copper (BeCu) pins, gold-plated copper alloy socket contacts, epoxy encapsulant, stainless steel latch springs, and PBT pre-molded backshells.
Cinch Connectivity Solutions
' Stratos line of optical connectivity products offers cost-effective high-reliability solutions especially designed to withstand shock, vibration, and extreme climates. The line is virtually immune to dust, mud, oil, water, and other contaminants and are widely used in military, aerospace, commercial aircraft, and other harsh-environment applications. Options include low-rider, quad-hybrid, front-loader, Mini RJ, and SFF/SFP transceivers and Fiber Flex Optical Circuits capable of supporting up to 10Gb/s, 850nm or 1310nm wavelengths, minimum operating temperatures of -40°C, and maximum operating temperatures up to 85°C. The line also offers multiple mounting options (pluggable, screw, screw/jam-nut, socket, and solder), as well as ground clip and conformal coating options.
JAE
's MX36 Series Fully-Fitted Waterproof Relay Connectors for automotive air bags have a compact form factor and several high-reliability design features, including a spring-loaded self-rejection mechanism that prevents mismating, tactile confirmation of proper mating, gold-plated contacts, and waterproof protection via both a sealed rubber connector fitting and a rubber grommet on the electric wire. The series features 2 or 4 poles, is rated for 1,000VACrms dielectric withstanding voltage for one minute, a minimum of 100MΩ insulation resistance, a maximum of 5mΩ contact resistance, and operating temperatures extending from -40°C to 105°C, and accepts AVSS 0.5, AVSSC 0.5f, AVSSX 0.5f, TVSSX 0.5f wire.
PEI-Genesis
stocks M24308 Series connectors from Positronic, which offer high-reliability, military-grade D-Sub solutions ideal for high-density applications with significant space and weight restrictions, including aircraft, missiles, and ground support systems. The series features solid, machined contacts that are available with non-magnetic properties, offers standard and high-density layouts and non-outgassing options, and is rated for operating temperatures extending from -55°C to 125°C. PEI-Genesis stocks a wide range of options, including 25 plug and 17 receptacle styles with five pin counts (9, 15, 25, 37, and 50), corresponding insert arrangements, size #20 contacts, yellow chromate over cadmium or yellow zinc plating, and optional RoHS 5/6 compliance on some models.
Amphenol SV Microwave
's Extreme RF PCB Edge Connectors with Legs offer a complete line of high-precision, high-reliability, and extreme frequency (DC–50GHz) coaxial/RF edge-launch PCB solutions with through-hole legs for high-mating cycle applications. These high-speed RF test connectors are available in 2.92mm, 2.4mm, and SMA configurations, as well as pre-tinned versions for fast and easy soldering, and are ideal for 5G wireless development applications.
Mill-Max
's 858 Series ruggedized, long-stroke, spring-loaded connectors deliver consistent, reliable performance for more than one million cycles in demanding, harsh-environment applications that experience side loading, great variation in vertical engagement, high shock and vibration, extreme temperatures, and high cycle counts. The series has a 4mm pitch, heavy-duty spring pins with 1.27⌀ plungers that resist bending during the application of side loads, and gold-plated stainless steel springs that ensure reliable operation over one million cycles and are less prone to stress relaxation when operating at higher temperatures over time (260°C max. for one hour and 180°C max. for 24 hours). It is available in through-hole, SMT, and SMT-with-alignment pin versions with high-temperature, molded Nylon 46 housings that are compatible with RoHS soldering processes and have integrated mounting tabs for secure attachment and flanged bases for stability. Each spring pin is rated for 9A at a 10°C temperature rise with a contact resistance of less than 20mΩ.
TE Connectivity
's new MULTIGIG RT 3 connectors are among the fastest rugged backplane connectors currently available, supporting speeds of 25+Gb/s, and have the lightest design of any ruggedized backplane connector currently available. Ideal for embedded computing and VPX applications in extreme military and space environments, including C4ISR electronic warfare, avionics, ground defense, and missile defense systems, the new MULTIGIG RT 3 connectors employ durable, lightweight thermoplastic and copper alloys and the same quad-redundant contacts that have been time-tested and proven to meet rigorous VITA standards for reliable performance under intense vibrations in the MULTIGIG RT 2-R Series. The series also easily integrates with other VPX products and conforms to VITA 46 industry standards, which makes it backwards compatible with legacy OpenVPX systems.
Siemon
's M12 D-Coded Cable Assemblies for Ethernet and PROFINET industrial networks provide compact, robust, and reliable connections in harsh-environment applications including industrial automation equipment and switch, sensor, and control systems. The robust 26AWG cordsets combine a specially designed polyurethane (PUR) cable jacket with 360° shielding and an overmolded connector to provide IP67 ingress protection and protection from other common industrial elements, including EMI, chemicals, UV radiation, shock, vibration, and other mechanical stress. The assemblies are available with straight, angled, and RJ45 connector options, are rated for 100 plug insertion cycles and operating temperatures spanning -10°C to 75°C, and meet several industry specifications, including ANSI/TIA-568-C.2 Category 5e, ISO/IEC 11801 Ed 2.2 Category 5e, UL 1863 and CSA-C22.2 No 182.4, IEC 61076-2-101, RoHS, and UL94 V-0.
AirBorn
's Series 360™ circular interconnect system offers a smaller, lighter alternative to ubiquitous 38999 connectors. It is small, sleek, lightweight, and watertight, extremely rugged and reliable, highly versatile, and easy to clean, and is ideal for an array of next-generation military and defense applications, including embedded computer systems, communications equipment, GPS antennas, navigation modules, data radios, night-vision equipment, unmanned systems, land vehicles, radar, avionics, and rugged computers. Additional advantages include excellent EMI shielding, push-pull locking and Quick-DeMate™ functionality, optimized mechanical and color keying, IP68 or IP69 protection, and robust resistance against shock and vibration. The system is currently available in board- and panel-mount, cable assembly, and flex-circuit assembly configurations and in quick-clean and high-speed versions capable of handling up to 10Gb/s.
Interstate Connecting Components (ICC)
, a division of Heilind Mil-Aero, stocks Glenair's Series 970 PowerTrip™ Connectors and Accessories for extreme environments. The high-ampacity, military-grade connectors are both smaller and lighter than lower-density 5015-type power connectors and deliver excellent mechanical, environmental, and electrical performance in harsh-environment applications including power distribution units, modern defense equipment, aerospace systems, hybrid electric drives, motors, and DC, single-phase AC, and three-phase AC power systems. Features include triple-start ACME threads for fast, easy mating, five polarizing keys and six keying positions, a rear-release crimp contact system with high-conductivity copper alloy contacts, a ratcheting coupling nut for secure mating, and aluminum, stainless steel, and passivated stainless steel shells. The series also features high-ampacity LouverBand socket contacts for reduced joule heating, stable resistance, and longer lifetime performance, a splined backshell interface for improved EMI protection, and five contact sizes: #8, #4, and #1/0 (standard) and #12 and #16 (last-make/first-break). Available styles include cable-mount plugs and receptacles, square flange, jam nut, and filtered jam nut panel-mount receptacles, and standard and hermetic jam nut feedthrough bulkhead receptacles in a full range of standard insert arrangement, and finishes include electroless nickel, nickel-PTFE, and black zinc-nickel. Operating temperatures for the series extend from -65°C to +200°C.
AVX Corporation
's 9176-800 Series low-profile insulation displacement connectors (IDCs) reduce the Z-axis height of the next-lowest-profile insulated IDC connector, the 9176-400 Series, by 1mm, reduce the total overall volume of the Standard 00-9176 Series IDCs by more than 50%, and are the first industrial IDCs available in a 2.55mm profile. Designed to connect discrete 22–26AWG solid and stranded wires and leaded components to PCBs, or to connect PCBs together in a daisy chain configuration, the IDCs are available in one to four positions in each wire gauge and deliver high-reliability power and signal connections in space-constrained, harsh-environment industrial, medical, and transportation applications. They are rated for 300V, 4–6A, and operating temperatures spanning -40°C to +125°C, have redundant, fatigue-resistant phosphor bronze contacts that achieve gas-tight, cold-welded wire connections compatible with potting and overmolding encapsulation processes, enable simple, single-step termination, and are compatible with automated pick-and-place assembly.
Materion
's Alloy 290 offers a unique combination of high fatigue strength, formability, and good stress relaxation resistance that is ideal for the manufacture of high-reliability components, including specially shaped electrical connectors, high-reliability spring contacts for battery connections, audio jack contacts, board-to-board contacts, and contact points for complicated connections. This copper beryllium (CuBe) strip alloy also provides the highest strength of any mil-hardened copper alloy and considerably greater conductivity than other high-strength copper alloys, which makes it a cost-effective alternative to mil-hardened products. Alloy 290 adheres to international specifications including C17200, ASTM B-194, and NACE MR0175/ISO 15156 for easy integration into a broad range of global applications and is available in strip widths ranging from 0.050–16" (1.27mm–406.5mm) and thicknesses ranging from 0.002–0.035" (0.05–0.9mm).
Fischer Connectors
' high-density, ultraminiature MiniMax™ Series connectors provide ruggedized, sealed, and shielded power and signal solutions with special contact blocks designed to enable high-reliability, high-speed data transmission over long distances via USB 3.0, HDMI, and up to 10Gb/s Ethernet. Engineered to meet the challenges of wearable and mobile device designs, the series is ideally suited for applications with critical size, weight, and power (SWaP) requirements and hazardous environmental conditions ranging from water, corrosion, and extreme temperatures to shock and vibration, such as handheld and body-worn military and medical equipment, drones, unmanned vehicles, and remotely operated underwater vehicles. They offer up to 75% weight savings and 45% space savings compared to standard connectors with a similar contact size, help reduce total cost of ownership by combining multiple protocols in a single small connector, are rated for up to 5,000 mating cycles, and are sealed to IP68. The series is currently available in two sizes, 06 and 08, with 10mm and 12mm receptacle footprints, 4–24 combined power and signal contacts, and the choice of three locking systems: push-pull, screw, and quick-release. They are also available in standard anthracite or black housings and as pre-cabled solutions.
Avnet
stocks TE Connectivity's MULTIGIG RT 2-R quad-redundant, high-speed, board-to-board connectors are ruggedized, lightweight, tested to HALT shock and vibration levels per VITA 72, and complaint with the VITA 46 standard. They has the same modularity and flexibility as the MULTIGIG RT 2 connector, which they're backwards compatible and intermateable with, but leverage all of the technical and economic benefits of VITA 72 VPX, offers twice the number of contact points for improved reliability in high-vibration environments, and are the lightest VPX connectors currently available, with 3U VPX slot profile variants weighing just 2.21oz and 6U variants weighing just 4.96oz. Ideal for use in rugged embedded computing applications in the ground defense, missile defense, C4ISR space, and commercial and military aerospace industries, these robust, pinless-interface connectors are available in differential, single-ended, and power configurations; can be combined with VITA 62 high-power modules, VITA 67 RF modules, and VITA 66 optical modules; and support Ethernet, Fibre Channel, InfiniBand, PCIe, and Serial Rapid I/O high-speed protocols. They have high-temperature thermoplastic housings rated for operating temperatures spanning -55°C to +105°C, rugged aluminum or passivated stainless steel guide hardware, high-performance copper alloy contacts plated with 50µin Au over 50µin Ni in the mating area and tin-lead on compliant-pin tails, and reliable press-fit terminations.
Like this article? Check out our other Product Roundup, New Product News, and 2019 articles, and visit our Markets Page for the latest articles in each of seven markets.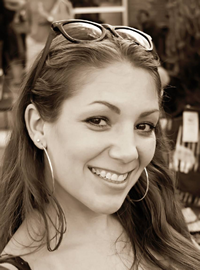 Latest posts by Christine Stieglitz
(see all)