High-Reliability Automotive Connector and Cabling Products
This week's Product Roundup highlights leading high-reliability connector and cabling solutions for critical automotive applications, including advanced driver assistance systems (ADAS).
AVX
's 53-8702 Series IDC/Press-Fit WTB connectors combine the two most reliable contact technologies in the automotive industry in a single package that delivers robust, double-ended, cold-welded, and gas-tight 24–18AWG wire-to-board connections ideal for use in quality- and cost-conscious automotive applications exposed to harsh environmental conditions including shock, vibration, and high temperatures, such as airbag, engine, and transmission control units. Designed to replace costly two-piece connector systems, improve implementation efficiency and reliability, enable problem-free conformal coating, enhance design flexibility, and remain effective throughout the life of a vehicle, the series features two phosphor bronze contacts per position, is currently available in five positions, and is rated for 6–10A depending on wire size, 125V, operating temperatures spanning -40°C to +125°C, and a single termination cycle. The series also offers dual assembly methodologies, pre-installation on a PCB during the board build process or pre-installation on a wiring harness, and allows users to connect two PCBs that are in close proximity, but not in the same orientation or alignment location for a traditional board-to-board connector more reliably than the FFC/FPC cables typically used to jumper between two ZIF connectors, especially in high-vibration applications.
ITT Cannon's APD Series is an extremely versatile range of circular, thermoplastic polymer, in-line and bulkhead signal and power connectors. Designed for use in harsh-environment applications, including off-road automobiles, heavy-duty trucks, buses, agricultural vehicles, and construction equipment, the series is extremely resistant to shock and vibration, as well as engine, transmission, and brake fluids. The APD 51-way connector offers the same features as the 37-way solution and is available with IP67 or IP69K sealing protection, a secondary locking mechanism for added security, eight mechanical keying and visual color coding options to prevent mismating, machined and stamped contacts in various sizes, materials, and platings, and in cable-connecting plug, flange and jam nut receptacle, and snap-in receptacle shell styles. It is rated for 48VDC operation, 8.5A at 40°C, 22–16 AWG, 40 mating cycles, and operating temperatures extending from -40°C to +125°C.
Newark element14
stocks the Mini50 0.5mm wire-to-board connector system from Molex, which offers 50% space savings over traditional USCAR 0.64mm connectors and the industry's only USCAR-050-approved interface. These compact, cost-effective, IPX8 sealed or unsealed single- and dual-row receptacles have smaller pins, terminals, and wires to fit more high-reliability, low-current electrical circuits in automotive and commercial vehicle applications including cameras, sensors, switches, navigation and infotainment systems, interior and exterior lighting, HVAC, mirrors, power steering, and radios. The series is available in vertical and right-angle orientations for wire-routing and module design flexibility and has high-temperature thermoplastic housings, three discrete mechanical, visual, and colored polarization options, a CTX50 terminal wire grip design to reduce wire gauge sizes while maintaining retention strength, board alignment and retention features, independent secondary locks, and optional connector position assurance latches to prevent accidental unmating.
Schleuniger
's UniStrip 2300 programmable stripping machine, which strips wires ranging from 32–8 AWG and jacketed cables up to 5.5mm in diameter without any mechanical adjustments, is now available equipped with the SmartDetect quality monitoring tool, which can detect faulty insulation during production to prevent poorly processed cables from being incorporated into end products and ensure absolute precision in quality-critical applications, including automotive wiring harnesses. The sensor-controlled SmartDetect quality monitoring tool observes the entire stripping process in real time, detects unwanted contact of the knife with the conductor, and depending on configuration settings either automatically cuts the affected wire end off or alerts operators so they can decide whether the stripping quality still meets their requirements. SmartDetect can be installed on new machines or existing machines beginning with serial number 9800, and is integrated as a standard feature from version 1.70 onwards. The UniStrip 2300 also features a touchscreen user interface with simple, intuitive programming, a preprogrammed cable library, and a barcode scanning function.
Amphenol ICC
's High-Speed Data (HSD) Connector System is fully shielded, can be used with shielded twisted quad cables, has a high-performance digital system for low-voltage differential signals, which prevents interference from crosstalk and external sources, and is quality tested according to USCAR-2. Ideal for use in automotive systems including body control, safety, security, comfort, advanced driver assistance, telematics, multimedia, infotainment, GPS, navigation, and camera electronics, these compact connectors have a patented, scoop-proof, color-coded design that's easy to assemble and install, enhanced retention force between the die-casting and plastic housing to prevent connector damage, primary and secondary locking mechanisms to ensure high cable retention force, self-aligning features for contact protection, and crimp connections suitable for automated assembly. They are also resistant to reflow soldering temperatures and compatible with competing products.
I-PEX Connectors
' ISH Series low-profile, horizontal-mating micro SMT connectors have a 2mm pitch and 0.5mm terminals that are based on an adaptation of a two-part female terminal to help protect against heat and vibration and deliver superior contact reliability in critical, high-density automotive applications including headlamp control units, inverters and DC/DC converters, battery control modules, rearview camera modules, and instrument clusters. The range is available in single-row configurations with 2–20 pins and 7.4mm mated heights and double-row configurations with 4–40 pins and 10.9mm mated heights. Male housings are made of glass-filled liquid crystal polymer (LCP), female housings are made of PBT, and both are rated for operating temperatures extending from -40°C to +125°C. The series is also rated for a minimum of 1,000MΩ insulation resistance, 10g vibration resistance, 4.5A current-carrying capacity, 100V/minute withstanding voltage, and 22–20AWG wire.
Smiths Interconnect
's H Series miniature, modular, high-density connector system allows users to create custom rectangular connector configurations with standard off-the-shelf components in less time and at a lower cost than custom tooling processes. Ideal for test applications in the automotive, railway, defense, space, and industrial markets, the series can satisfy a wide range of application-specific demands with various high-density combinations of removable signal, power, and coaxial contacts and an EMI-shielded metallic housing with either threaded or half-turn jackscrews, guiding and coding functions that ensure reliable mating, and a 12–25mm cable clamp. The series can accommodate up to 1,000 0.6mm-diameter signal contacts and can also incorporate the company's proprietary, high-reliability Hypertac® hyperboloid contact technology, which delivers high resistance to shock and vibration, high current ratings up to 50A, and high durability of up to 15,000 mating cycles.
Kensington Electronics
stocks JAE's innovative interconnect solutions for advanced driver assistance systems, including MX55, MX49A, and MX49C Series connectors for high-speed differential signal transmission in camera modules, MX34 Series board-to-cable connectors for active sensors, MX77A Series miniature SMT board-to-cable connectors for electronic control units (ECUs), and miniature MX48 Series connectors for infotainment displays and instrument panels. The MX77A Series right-angle SMT connectors (pictured) are smaller and lower profile than most conventional automotive solutions and were designed with ADAS sensors, ECUs, battery management systems (BMSs) in mind. They have ultra-compact 0.4mm terminals, a 1.8mm signal terminal pitch and a 2.1mm power terminal pitch, and a low, 9.7mm mounting height. They are also resistant to twisting forces, available in 4–40 positions, and rated for operating temperatures spanning -40°C to +85°C.
Interested in a specific market? Click a market below for current articles and news.
Automotive, Consumer, Industrial, Medical, Mil/Aero, Datacom/Telecom, and Transportation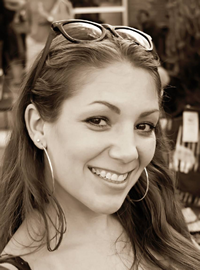 Latest posts by Christine Stieglitz
(see all)