Filtered Connector Product Roundup
Check out this week's product roundup for information about some of the latest and greatest filtered connectors, which can help designers save on space, weight, and inspection and assembly labor, as well as provide improved high-frequency EMI performance by eliminating the parasitic effects often associated with board-level filters.
TE Connectivity's DEUTSCH H93 Series Filter Connectors MIL-DTL-38999 Series III are subminiature environmental-class connectors with high- and medium-density insert arrangements. The series features a triple-start, self-locking, threaded coupling mechanism ideal for high shock and vibration applications, and can also withstand extreme temperatures, high humidity, altitude, and salt spray. Available with crimp contacts, PC tails, solder cups, and headers, the series offers five keying options, various plating options, and seven filter topologies: L, C, LC, CL, Pi, T, and Double T. Rated for up to 2,000VDC, the series also features a 100% scoop proof design and RFI shell-to-shell continuity for high-reliability performance.
BTC Electronics offers Quell's EESeal® EMI Filter inserts for connectors, which provide easy retrofit solutions that are quick and easy to install, even in the field, and are made of the same super-resilient material used in the interface of high-reliability, ruggedized military connectors. Their patented construction allows them to survive extreme abuse and adds an environmental seal to the host connector that does not corrupt existing seals. The EMI filter inserts also adapt to badly misaligned and bent pins, both upon installation and during use, and are highly damage-resistant during installation, use, and extraction. Installation simply requires a few seconds and a fingertip, and they can be custom made to fit within any connector, including: MIL-C-38999, MIL-C-26482, MIL-C-5015, MIL-C-83723, D-Subminiature, and custom connectors.
ITT Cannon's chip-on-flex (CoF) filter connectors are asserted to provide a significant performance improvement in thermal shock and vibration over traditional ceramic planar array technology, offer up to 15% savings in weight over the ceramic planar array equivalent, and protect critical circuits from electrical interference, providing a stray single barrier upstream and away from electronic devices without impacting system function and performance. The series is desirable for high reliability military, aerospace, and industrial applications including: integrated avionics systems, communication and navigation, displays and instrumentation, electronic warfare systems, radar and sensors, weapons controls and targeting systems, electronic counter measures, and satellite and space systems.
Mouser Electronics offers Schurter's FMAB 1-phase and FMAB 3-phase CEE connectors, which were the first CEE power entry modules to include a line filter. These pre-wired solutions feature a universal flange for front or rear mounting and optimal filter positioning directly on the power entry. FMAB and FMAD connectors are effective against symmetrical interferences spanning 300kHz to 100MHz and 150kHz to 10MHz, respectively. Shared specifications include: 50Hz operating frequency, 500µA to 10mA leakage current, and 16 – 32A current ratings, and both series are suitable for use in industrial and power distribution applications.
Amphenol Commercial Products' filtered D-Sub connectors employ stress-isolated technology that provides desirable mechanical and thermal shock characteristics. Available in 9, 15, 25, and 37 contacts with right angle, vertical PCB, solder cup, and male/female adapters, these connectors are directly interchangeable with non-filtered versions, have high temperature resistant inserts, and high voltage capabilities, and are available with a variety of filter capacitance values and with various mounting options.
PEI Genesis is an authorized distributor of FilConn, which specializes in high-reliability filtered, EMP suppression, and custom configured connectors. FilConn is capable of providing transient voltage suppression (TVS) diodes inside of virtually any connector package, regardless of arrangement or contact density. The company also offers several key filter technologies for use in military and aerospace applications, the most common of which, capacitive filtering, is typically available in three standard approaches: Pi, C, and L filters. FilConn also has the unique ability to package both TVS and filtering technologies within a typical mil-spec connector package outline.
JONHON's JL30JL Series micro rectangular filter connectors reliably transmit signals in harsh environment electronics while controlling high-frequency EMI disturbances with both C and Pi filter configurations. Designed to help solve size, density, and EMI issues in aviation, aerospace, and weapons equipment, the series is compliant with GJB2446, which is equivalent to MIL-STD-83513. It features a small, straight mating structure with a metal shielding shell, conductive cushion, and high-reliability twisted pin contact system, and is resistant to shock, vibration, extreme temperatures, and salt spray, and rated for 200VDC and 3A.
Recently posted:
[related_posts limit="10″]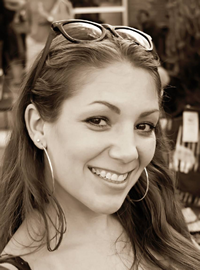 Latest posts by Christine Stieglitz
(see all)