FAKRA Connector Products
This week's Product Roundup highlights FAKRA connector products from leading suppliers.
FAKRA Connector Products
Rosenberger
's FAKRA RF connectors are used as standard interfaces for high-frequency automotive applications including radio antenna, telematics, navigation, mobile communications, Bluetooth, auxiliary heating, and keyless entry systems, and are also widely employed in non-automotive applications including industrial process control boxes, outdoor routers, high-speed industrial cameras, machine-to-machine (M2M) modules, and various IoT devices. The range is divided into two categories — FAKRA connectors with standard turned parts and FAKRA-SF connectors with stamped and formed contacts — and features straight, right-angle, and cable connectors, 306° turnable right-angle connectors, panel connectors, PCB connectors for both surface-mount and pin-in-paste soldering processes, waterproof connectors, connectors with single and multi-part housings, and a corresponding FAKRA RF calibration kit. Rosenberger's FAKRA connectors also offer a combination of 13 mechanical and color-coding features to prevent mismating and both primary and secondary locking systems to ensure secure connections in even harsh-environment applications. They are rated for operating temperatures extending from -40°C to +105°C and are compliant with both ISO 20860-1 and -2 and USCAR 17 and 18 standards, as well as RoHS, WEEE, and ELV directives. In addition, the line's FAKRA-SF connectors are made using high-reliability manufacturing processes to ensure precision performance; are ideally suited for process-safe, fully automated harness assembly, which supports significant cost reductions; support high-volume production with 100% process reliability; and are compatible with standard FAKRA housings; all of which combined has made them increasingly popular in a wide range of automotive, industrial, and datacom applications.
JAE
's MX66 Series cable assemblies feature the world's smallest waterproof coaxial connectors with the standard FAKRA interface, which is the globally recognized standard for high-frequency, in-vehicle coaxial connectivity. Designed to enable vehicle-to-everything (V2X) connectivity, automated driver-assistance systems (ADAS), autonomous driving technologies, and the various interior and exterior antennas, cameras, and communication modules that enable them, the series supports high-frequency transmission up to 3GHz, depending on implementation, and provides superior waterproof protection with IPX9K-equivalent silicone seals when mated. It also features a compact, low-profile form factor with several different keying and color-coding options that conform to the FAKRA standard and help prevent mismating when using multiple connectors on the same module. The series is exclusively sold as a cable harness to ensure optimal transmission performance and is available with straight plugs or right-angle plugs with four different cable-exit directions to accommodate front-, rear-, and side-mount device connections. The cable assemblies feature PBT housings and retainers, silicone sealing rings, grommets, and gaskets, gold-over-nickel-plated phosphor bronze inner contacts, nickel-plated phosphor bronze outer contacts, and nickel-plated brass ferrules, sleeves, and shells. They accept compatible coaxial cable equivalent to 1.5D and are rated for operating temperatures extending from -40°C to +105°C.
Schleuniger
offers a wide range of semi- and fully-automatic machine platforms that are used to manufacture and process cable assemblies with FAKRA connectors, nearly all of which feature the company's powerful, intuitive, and user-friendly control software and are compatible with its vast line of integrated accessories, allowing users to create a virtually endless range of application possibilities. FAKRA cable assembly solutions include a suite of coaxial cable stripping machines; cut and strip machines like the MultiStrip 9480RS Cut & Strip Machine, which features multilayer shield processing capabilities and a rotary head especially designed to support the precise processing of coaxial cables while also minimizing changeover time and maximizing productivity; and the fully automatic Custom CrimpCenter, which enables efficient, high-production crimping solutions for specialized applications including automotive wiring harnesses, white goods, and consumer electronics.
TE Connectivity
's FAKRA RF Compliant Connector System for automotive applications is comprised of various RF connectors, cable assemblies, terminals, headers, and housings that are based on the FAKRA interface standard, satisfy all of the physical size, performance, and assembly line requirements unique to the automotive market, and are compliant with all FAKRA RF standards and RoHS requirements. The full range of coaxial connector products for automotive radio frequency applications is divided into two categories: FAKRA RF Automated Compliant Connectors and FAKRA RF II and IV Compliant Connectors. The FAKRA RF Automated Compliant Connector System supports both analog RF signal between antenna and head units (e.g., AM/FM, GPS, GSM, Bluetooth) and digital signal transmissions (e.g., MOST) up to 6GHz, offers both sealed and unsealed solutions, and is made to support fully automatic termination or shipped as cable assemblies. The FAKRA RF II and IV Compliant Connector System supports analog and digital signals up to 4GHz in automotive applications including telematics, multimedia, GPS, mobile phone, radio, digital satellite radio, and mobile television systems, offers straight jack and plug terminals for different cable types, as well as specialized cable assemblies, and is fully compatible with both FAKRA and USCAR requirements, including SAE/USCAR-17, -18, and -2, and ISO20860-1.
Newark
stocks Amphenol RF's line of fixed-length FAKRA-to-AMC cable assemblies for automotive and IoT applications that require compact infrastructure. The assemblies combine industry standard FAKRA bulkhead straight plug connectors with microminiature, low-profile, right-angle AMC connectors and 1.37mm micro coax cable and enable easy connections and disconnections. The FAKRA-to-AMC assemblies also offer color coding and keying to prevent mismating, are rated IP67 when mated, and are currently available in six standard metric lengths spanning 50–30mm. Ideal automotive applications include dedicated short-range communication (DSRC), such as V2X and V2V technology, 360° camera systems, and advanced driver assistance systems (ADAS) like backup cameras. Ideal IoT applications include back panels, smart boxes, modules, remote control access, high-volume cable harnesses, and large, multi-connector panels.
ACES Connectors
offers a line of FAKRA connectors designed for use in high-frequency automotive applications, including GPS and camera systems. The line is currently comprised of straight male and female cable-mount connectors and a right-angle male board-mount connector, all three of which are mating compatible with other FAKRA connectors on the market and are rated for 1A and <36VAC per pin. The three FAKRA connectors are also rated for a maximum of 40mΩ contact resistance, a minimum of 800VAC dielectric withstanding voltage, and a minimum of 100MΩ insulation resistance, and are best suited for in-vehicle rather than externally mounted applications since they don't offer sealing.  
Materion
's Alloy 174 (UNS C17410) mill-hardened copper beryllium (CuBe) alloy strip material provides design flexibility, ease of manufacturing, high-reliability, and durability in miniaturized, high-density, and high-temperature automotive, aerospace, datacom, telecom, medical, and consumer electronics applications including connectors, terminals, and spring contacts for switches and relays. Designed to fill the performance and cost differential between lower performance copper alloys, such as brass, and higher performance beryllium copper alloys, Alloy 174 is engineered to carry high current with a low temperature rise and exhibits superior resistance to stress relaxation at high temperatures, an impressive formability to strength ratio, high electrical conductivity that is four times greater than bronzes and twice that of brass, thermal conductivity that is three to five times greater than competitive copper alloys, enhanced reliability, and predictable normal forces. It ruggedly withstands high stress with a yield strength of up to 125ksi — which is superior to traditional strip alloys including phosphor bronze, silicon bronze, aluminum, brass, and copper nickel alloys — exhibits long-term thermal stability, maintains the highest spring force of any traditional copper alloy at temperatures in excess of 200°C (even when miniaturized), is easily formed into complex shapes, improves signal transfer, enables low insertion and withdrawal forces, and is well suited to highly repetitive cycle lives. When stressed to 45ksi (310N/mm2) in severe reverse bending mode, Alloy 174 still delivers a cycle life of more than 100 million operations. Standard Alloy 174 material features a stain-inhibiting treatment on the surface, which provides temporary protection against the growth of surface films like oxides in even industrial environments with 90% relative humidity at 32.22°C, and is also available with tin plating, solder coating, and precious metal inlays. It is compliant with ASTM B 768, ASTM B 888, and UNS C17410 standards for easier integration with existing projects and specifications.
Heilind Electronics
stocks the Molex Sealed FAKRA Connector System for harsh-environment automotive, consumer, telecommunications, and wireless applications, including automotive cameras, keyless entry systems, GPS, and radio antennas. These customizable RF coaxial connectors are available in straight jack and plug styles with stamped center contacts for easy assembly, offer several mechanical keying and color-coding options to ensure proper mating, and have a primary latch and independent secondary locking feature (ISL) for enhanced reliability. The range is sealed to IP69K, is rated for DC–6GHZ, a maximum of 335Vrms operating voltage, 800Vrms dielectric withstanding voltage, 5,0000MΩ insulation resistance, and operating temperatures spanning -40°C to +85°C, and exhibits 50Ω electrical impedance. It is also compliant with USCAR 17 and is backwards compatible with original FAKRA PCB jacks and plugs.
Like this article? Check out our other
Product Roundup
,
New Product News
, and
2019
articles, and visit our 
Markets Page
for the latest articles in each of nine markets.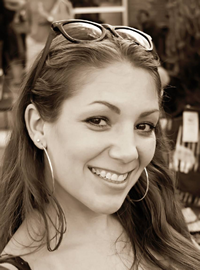 Latest posts by Christine Stieglitz
(see all)