Facts & Figures: 2015 European Customer Survey Results
Bishop & Associates recently completed its annual survey of the connector industry's European customers; in the first of two articles, we announce the top companies overall as well as those who scored high for product quality.
Bishop & Associates just completed an annual survey of the European connector industry, in which it asked customers about their level of satisfaction with the service and capabilities of 44 connector companies.
Customers were asked 20 questions about such subjects as product quality, delivery, prices, lead times, and technical support.
Evaluation Methodology
The questionnaire was designed to allow the respondents to check a box to indicate their level of satisfaction or dissatisfaction with a particular vendor. Bishop & Associates then assigned a numerical value to each evaluation as shown in the following table. This evaluation methodology applies to questions 1 – 12 on the questionnaire.
Using this methodology, a score of 3.500 or lower indicated a degree of dissatisfaction. Scores above 3.500 indicated a degree of satisfaction.
Survey Responses
Bishop & Associates received 316 completed questionnaires.
The number of responses by industry and job function are shown in the following table:
Survey Results – Top 10 Overall
The top 10 best performers, as evaluated by customers, are listed below:
Samtec was ranked #1 in 2015, making this the fifth consecutive European survey in which it was named best overall by customers.
Product Quality – Top 10 Best
Customers were asked, "What phrase best describes how you perceive the product quality of each company?"
Respondents could select one of the following:
The following table identifies the top 10 suppliers with highest customer evaluation:
In the next issue, we will provide survey results for suppliers' competitive pricing, delivery, and technical capabilities.
No part of this article may be used without the permission of Bishop & Associates Inc. If you would like to receive additional news about the connector industry, register here. For the complete results of the 2015 European Customer Survey of the Electronic Connector Industry contact us at [email protected] or call 630.443.2702.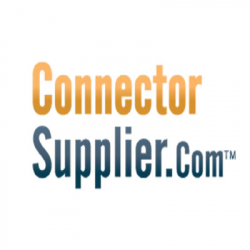 Latest posts by Connector Supplier
(see all)