Elektron Technology Announces New French Distributor for Bulgin and Arcolectric
Elektron Technology has announced the appointment of Direct SA as an important new French distributor for its connectivity brands – Arcolectric and Bulgin. Based in Rouen, Direct is a specialist independent distributor of electrical components for industrial electronics, with a strong presence in the rail, marine, aerospace, and military market segments.
The new distribution agreement is part of Elektron Technology's planned expansion into the French market, supported by Direct's strong web presence, sales team, and local market knowledge. The Bulgin and Arcolectric brands perfectly complement Direct's existing product range in the important area of connectors and switches, while ensuring the same high level of product support Elektron Technology customers around the world have come to expect.
"Direct's portfolio of industry­leading electrical components is a good fit with our connectivity brands," said Saida Cheriet, country sales manager at Elektron Technology. "This partnership will help to bring the benefits of Elektron Technology's unique insight and flexible solutions to a wider market, providing customers in France much stronger local support and representation."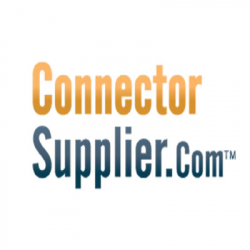 Latest posts by Connector Supplier
(see all)