December 2019 Connector Industry News
Summary coverage of upcoming industry events, as well as recent award, partnership, promotion, personnel, facility, distribution, standards, association, and certification news from across the connector industry.
December 2019 Connector Industry News
December 2019 Connector Industry News > Event News 
Hirose's FX26 Series and BM46 Series connectors have both been selected as Innovation Award Honorees for CES 2020, which will take place January 7–10 in Las Vegas. Developed for internal powertrain connections, including motor controllers in electric and hybrid electric vehicles, the FX26 Series floating board-to-board connectors ruggedly withstand severe vibration and operating temperatures up to 140°C and were recognized in the CES Awards' Vehicle Intelligence and Transportation category. Developed for next-generation 5G and WiGig wearable, portable, and mobile devices, the BM46 Series multi-RF board-to-board connectors combine multiple RF and signal contacts within a single connector to enable smaller devices with increased productivity and were recognized in the CES Awards' Mobile Devices and Accessories category. Hirose will be showcasing these two award-winning products, in addition to many other smart home, automotive, and wearable connectivity innovations, at booth #44349.
DesignCon 2020
will take place January 28–30 in Santa Clara, California, and marks the 25th anniversary of the largest annual gathering of chip, board, and systems designers in the US. The event is widely renowned for its technical conference, educational programming, expo, and networking opportunities — all of which are designed by a carefully curated committee of industry-leading engineers to provide optimal support for engineers working to develop cutting-edge technologies to surmount both today's and tomorrow's challenges — and will feature more than 100 technical sessions organized into 14 tracks focused on pressing electronics topics ranging from signal and power integrity and EMI to 5G connectivity to machine learning, I/O interface design, and artificial intelligence. DesignCon technical sessions also provide attendees with valuable IEEE professional development hours and continuing education units. In addition to the technical conference, the DesignCon 2020 will also feature an expo with more than 175 exhibitors, free educational sessions, live teardowns and expert-led panels, interactive product demonstrations, and keynote presentations by leading visionaries. The Agenda-at-a-Glance and DesignCon Schedule Builder are now available and registration is still open. DesignCon offers four pass options: an all-access pass, a boot camp pass, a two-day conference pass, and a free expo pass. Advanced Rates are in effect until Friday, January 17, and group discounts are also available.
The DesignCon 2020 expo will feature more than a dozen leading connectivity companies, including many of our Preferred Suppliers. To ensure that you don't miss out on the latest technologies, simply click the following manufacturers to visit their exhibitor page, where you can quickly and easily add them to your DesignCon Show Planner: Amphenol, Carlisle Interconnect Technologies, Hirose Electric USA, I-PEX Connectors, JAE Electronics, Molex, Mouser Electronics, Neoconix, Plastronics, Radiall, Rosenberger North America, Samtec, SV Microwave, TE Connectivity, and Würth Elektronik.
Schleuniger
is showcasing its latest wire processing machines at several upcoming trade events, including APEX Expo in San Diego February 4–6, Expo Manufactura in Monterrey, Mexico, February 11–13, and the WHMA Conference in Las Vegas, February 18–20, 2020, and invites visitors to bring their wire samples so attending experts can help identify the right equipment for their individual needs. Exhibit highlights at these events include onsite demonstrations of its MultiStrip 9480 Cut and Strip Machine with SmartDetect, an innovative, sensor-controlled quality monitoring option that ensures 100% quality with no nicks, cuts, or missing strands; its latest-generation benchtop coaxial cable stripping machines, including its programmable, multi-step, rotary CoaxStrip 6380 and CoaxStrip 6580 strippers, which precisely strip coaxial, triaxial, and multi-conductor cable, as well as single-conductor wire, and achieve both a 20% increase in production output and lower operating costs; its Mercury-4 laser wire stripping machine, which guarantees high-quality, nick-free stripping for wires and cables ranging in size from 50–6AWG and offers impressive precision and flexibility; and its UniStrip 2300 with SmartDetect.
Pacific Design & Manufacturing 2020 will take place February 11–13 in Anaheim, California, alongside MD&M West, West Pack, ATX Automation Technology, and Plastec West 2020, and will feature a 12-track conference with 174 well-respected speakers addressing the latest in design services and technologies including electronic components, smart manufacturing, contract manufacturing, medical design and manufacturing, CAD/CAM software, 3-D printing, rapid prototyping, and injection molding. The event will also include an expansive expo featuring more than 1,900 suppliers, including several dozen connectivity companies such as ATL Technology, Carlisle Medical Technologies, Fischer Connectors, and LEMO USA. The Agenda-at-a-Glance is now available, registration is open, and Early Bird Pricing is in effect until Friday, December 20. December 2019 Connector Industry News
December 2019 Connector Industry News > Award News 
Positronic was honored with three top awards at the Missouri Association of Manufacturers' (MAM's) fifth annual Made in Missouri Leadership Awards and Appreciation Event, which recognizes manufacturers and individual leaders from across Missouri for shaping the future of manufacturing. Positronic earned the Technology Manufacturer of the Year Award in recognition of its advanced interconnect technology, and especially its modular Scorpion Series connectors, which support extensive customization and shorter development cycles and are actively being deployed in many of the world's newest web technologies, including demanding datacom applications and mission-critical military projects. Positronic was selected as the winner based on criteria including measurable technology results, business strategy execution, effective leadership, business metrics, culture, teamwork, and product competitiveness in the marketplace, as well as the fact that the company's Missouri facility is the hub of its global manufacturing operations, where strategic decisions regarding effective product production are made. Positronic President Greg Rocque was named Manufacturing Executive of the Year for his effective leadership, strategic execution, effective rollout of new lean manufacturing techniques that mitigate waste and improve productivity, and measurable results, which have allowed Positronic to meet significant financial objectives in the past year and achieve operational efficiencies with regard to both cost savings and supplier relationships. In addition, Executive Administrative Assistant Carol Gordon was recognized as MAMbassador of the Year for her efforts in promoting collaboration, strong relationships, and helpful alliances in the manufacturing community.
AVX Corporation was honored with the South Carolina Life Sciences Pinnacle Award for Organizational Contribution at the 2019 SCBIO Annual Conference in Greenville, South Carolina. Bestowed by SCBIO Life Sciences Industry, an investor-driven economic development organization exclusively focused on building, advancing, and growing the life sciences industry in South Carolina, the distinguished award recognizes the company's significant contributions to the advancement of the state's $11.4 billion life sciences industry, including its vast and ever-expanding portfolio of innovative electronic components and interconnect solutions for both critical and non-critical medical applications. AVX has supplied the medical industry with proven high-reliability component solutions manufactured in ISO 9001 facilities using strict manufacturing control, statistical screening, and testing procedures compliant with rigorous FDA quality and safety regulations for more than 20 years.
The ECIA recently presented Distinguished Service Awards to five individuals in honor of their significant contributions to the association in 2019: Alison Harris of Avnet, Craig Hunter of Vishay, John Mellot of TE Connectivity, Jamie Mullane of Stackpole Electronics, and Kim Whitehouse of Omron Electronic Components.
December 2019 Connector Industry News > Partnership, Publication, & Personnel News 
Smiths Interconnect has completed its acquisition of Reflex Photonics, Inc., a leading global supplier of rugged, high-reliability optical transceiver modules designed to deliver high signal density and ultra-fast data transmission speeds in a wide range of harsh-environment applications with stringent size, weight, and power (SWaP) demands, including space, defense, aerospace, industrial, and automotive applications such as AESA radar systems, high-performance computers, satellites, in-flight entertainment systems, and high-resolution cameras. Reflex products, patents, and references complement Smiths' product offering with the addition of a core fiber optic capability that will help the company address the growing need for innovative, high-speed, high-reliability data transmission in challenging application areas. In addition, Reflex's headquarters in Montreal, Canada, will provide Smiths with an entrée into a new key geographical market. December 2019 Connector Industry News
The cooperation between HARTING, TE Connectivity, and Hirose announced at Hannover Messe 2019 in support of single-pair Ethernet infrastructure for the continued advancement of IIoT and Industry 4.0 technologies is being significantly expanded through the establishment of the Single-Pair Ethernet Industrial Partner Network, which now also includes Würth Elektronik, LEONI, Murrelektronik, and Softing IT Networks, and more are expected to join soon. This strong coalition of connectivity industry leaders is united in its support of the T1 Industrial interface according to IEC 63171-6 as a uniform media-dependent interface (MDI) as defined by ISO/IEC JTC 1/SC 25/WG 3 and TIA42 in 2018 and will jointly champion standards for transmission protocols, cabling, and device components to support the reliable establishment of the entire future SPE ecosystem. As such, all program members, as well as ISO/IEC JTC 1/SC 25/WG 3, are engaged in close, intensive cooperation with IEEE 802.3 and IEC SC46C for uniform transmission standards and copper data cables. Going forward, the Single-Pair Ethernet Industrial Partner Network will be the first point of contact for all questions and concerns regarding the construction of SPE networks and devices.
Würth Elektronik and Audi have further intensified their partnership, which was initiated in support of the Audi Sport Abt Schaeffler racing team at the very outset of the FIA Formula E racing championship series with Würth as a technology partner. Over the years, Würth has not only supplied products for the custom-made REDCUBE terminals used in the racecars but has also supported Audi Sport Abt Schaeffler with many other services. Now, Würth Elektronik proudly bears the title "Official Partner of Audi Sport." One visible sign of this deeper level of partnership is the new and prominent placement of the company's logo directly on the cockpit of the new Audi e-tron FE06 racecar, which has already shown enormous potential during the trial phase in Valencia and the first races of the season in Saudi Arabia, where the two pilots, Lucas di Grassi and Daniel Abt, crossed the finishing line in second and sixth positions, laying the foundations for a promising sixth Formula E season. Audi Sport Abt Schaeffler is the only team to have taken part in the entire Formula E circuit with the same duo of drivers and — with twelve wins, 41 places on the podium in 60 races, one driver's title, and one team title — is the most successful racing team in the field.
Avnet held its 2019 Annual Meeting on November 19 and there announced that shareholders have elected Carlo Bozotti, an Industrial Partner of European private equity fund FSI with more than 40years of experience in the electronics and semiconductor industry, and Adalio T. Sanchez, the president of S Group Advisory LLC and a 35-year technology industry veteran in the enterprise hardware, software, and semiconductor segments, to the company's Board of Directors. The company also announced that both men will serve on the board's Audit and Corporate Governance Committees and, in addition, that board member JoAnn Jenkins will now serve on the board's Compensation and Corporate Governance Committees.
December 2019 Connector Industry News
Mouser Electronics, in collaboration with TTI, Inc. and valued suppliers Molex and AVX, is sponsoring the GEOX DRAGON Formula E team for the 2019–2020 all-electric ABB FIA Formula E Championship racing season, which, for Mouser and Molex, represents their sixth-straight year of support. This season is the second to feature the new Gen2 cars, which boast 250kW of power, achieve speeds up to 280km/h, and significantly raise the bar for electric vehicle racing technology, sustainability, and performance, and features two new drivers on the GEOX DRAGON team: former Formula One and World Endurance Car champion Brendon Hartley and former Audi Abt Schaeffler test and reserve driver Nico Müller, whom fans can support through FANBOOST votes. December 2019 Connector Industry News
RS Components and its online engineering community, DesignSpark, launched the new Engineering Edge podcast, which aims to identify interesting applications of everyday technology and reveal the engineering behind them; is hosted by Dr. Lucy Rogers, Ph.D., a science author, inventor, and former BBC Robot Wars judge; and will be released on the first Monday of each month. The first episode reveals the importance of drone technology at the UK Drone Racing Open and the second reveals how the UK's oldest theme park, Blackgang Chine (Opened in 1840!), employs technology to stay competitive. The company also recently published an infographic illustrating which countries are leading the way in the Fourth Industrial Revolution and announced 2020 referral incentives for its DesignSpark community.
The proprietors of the HARTING Technology Group have expanded the scope of their entrepreneurial activities and, as of December 31, 2019, will be active partners of the PerFact software development company. PerFact was founded in 1998, has grown dynamically in recent years, and is now comprised of some 50 employees dedicated to the development of professional IT solutions for the industrial sector, and particularly IIoT and Industry 4.0 technologies. PerFact attended the last few Hannover Messe trade shows as one of HARTING's technology partners and developed the HAII4YouFactory, which is the digital twin of the HARTING Smart Factory. "The digital transformation of our industrial world requires consistent networking through hardware and software. In cooperation with PerFact, we are convinced that we will significantly expand our software competencies around our MICA and open up new market opportunities," said Philip Harting.
Samtec's latest blog posts address the many enduring legacies of beloved founder Sam Shine, its recent exhibition at XDF 2019 in Beijing, its new interconnect evaluation and development kits, new protocol filtering capabilities for its Solutionator Parametric Search tool, edge card connector design tips for rugged applications, removing heat and noise with submersible cooling, its SC19 exhibition, the effects of lubrication on connector processing, the rise of power connectors for printed circuit boards, its most recent website updates, the latest collaboration between Samtec and Keysight, and connector thermal cycle qualification for military and avionic environments.
Amphenol ICC's latest blog post address the power, high-speed, and harsh environment connectivity solutions it showcased at SPS 2019, ingress protection ratings, the evolution of PCI Express, the evolution of high-performance volatile memory (DDR SDRAM), its newest products, and the power of custom capabilities.
ITT Cannon published a new report about how to best implement high-bandwidth Ethernet networks in technology-rich commercial airline environments packed with avionics, sensors, communications, and entertainment systems.
The latest blog posts from PEI-Genesis address industrial connector demands for the entertainment industry, including stage lighting and sound systems, and Barbara Hawley, the company's Global Manager of Trade Compliance and Logistics, who has been with the company for 17 years.
ERNI published a new Product Selector Guide to help customers make the best connectivity component selections for an array of application areas.
Phoenix Contact's latest blog posts address building automation, the machine safety cycle, the retirement of the Duplicon connector range, five top tips for marking systems, programmers of the future, a recap of the 2019 Engineering Design Show, issues with switching DC solenoids, energy efficient management, and protecting sensitive equipment.
Mouser Electronics collaborated with Bourns to publish a new eBook exploring state-of-the-art components, technologies, and strategies for the design and development of electric vehicles. Mouser also recently published Prototyping With Purpose, the second eBook in its Engineering Big Ideas series, which is part of its award-winning Empowering Innovation Together™ program. In the eBook, experts from Mouser and the electronics industry walk through the design process, discussing tools, software methodology, circuit design, and the final integration into a solid prototype. The third video in the Engineering Big Ideas Series, featuring celebrity engineer Grant Imahara and focused on crowdfunding innovators, is now available as well. In addition, Mouser recently launched a new USB Type-C Solution Page featuring versatile products from ON Semiconductor and TE Connectivity and convenient resources for researching and selecting the perfect USB Type-C solutions for a variety of different designs, including harsh-environment industrial, medical, and lighting applications.
Harwin donated a state-of-the-art robotic arm worth more than £30,000 to Havant & South Downs College, Harwin's partner in establishing the Harwin Academy, which aims to provide students with a more effective route into the engineering profession by helping them earn internationally recognized qualification and the opportunity to join the company's well-regarded apprentice program. The RV-FR robotic arm from Mitsubishi Electric is primarily intended for tasks including the inspection and assembly of small component parts and, weighing in at just 3kg, is easy to transport between classrooms. December 2019 Connector Industry News
December 2019 Connector Industry News > Facility News
Mouser Electronics is setting the standard for state-of-the-art technological distribution advancements with the largest installation of vertical lift modules (VLMs) in North America, located at its global distribution center in Texas. VLMs, which are essentially giant vertical filing cabinets complete with shelves and an automated elevator, store tens of thousands of electronic components and, when activated by an employee, deliver components directly to workstations, vastly increasing both efficiency and floor space and reducing employees' walking time by 45% or more. Mouser's global distribution center now has 55 VLMs, including 11 brand new modules, which are expected to house up to a total of 120,000 parts once fully online and help distribution teams expedite orders for its 630,000 customers worldwide, and is in the midst of a 200,000-square-foot warehouse addition with several new automation systems. Construction is also underway on a 50,000-square-foot office building addition to the company's 78-acre campus at the Dallas-Fort Worth global headquarters. Once complete, Mouser's global headquarters and distribution center will comprise more than one million square feet to better accommodate its vast inventory of more than one million unique SKUs for products and technologies from more than 800 manufacturers.
ITT Cannon announced the grand opening of its state-of-the-art, NADCAP-certified plating line in Nogales, Mexico, which received accreditation for cadmium, zinc, copper, nickel, electroless nickel, passivation, teflon nickel, zinc cobalt, black nickel, zinc nickel, and chromate conversion coatings and can plate up to 75,000 components per day when operating at full capacity. The new line includes a sophisticated digital management system that allows experts to monitor aspects including equipment performance, temperatures, tank chemistry, and waste treatments and access historical records from anywhere in world, 24 hours a day, which will help streamline the company's supply chain, reduce lead-time, and improve customer satisfaction. In addition to the line's many manufacturing benefits, it also recycles 100% of wastewater, utilizes a robust HVAC system to reclaim air pollution, and reduces the line use of landfills by recycling all solid waste. December 2019 Connector Industry News
Mouser Electronics recently celebrated the grand opening of its new customer service center in the Philippines. Located in Manila, the new facility will serve local design engineers, buyers, and hardware innovators in local languages on local time, facilitating their design activities and helping them locate the newest products for their designs. Mouser now has 27 service locations worldwide, with 11 locations in the Asia Pacific region. Electronics exports from the Philippines have increased steadily in recent years, including record high growth in 2017 and more than 40% annual growth over the last two years, and demand within the country remains high. Semiconductors and electronics account for the largest contribution to the country's manufacturing sector, with an emerging focus on design and innovation.
NAI has achieved zero-defect manufacturing at its Hermosillo, Mexico, Plant #2 for the second consecutive year, signifying that it has gone without a single customer return or complaint. During this span, which encompasses more than 1.7 million man-hours, NAI Plant #2 produced 6,800 kilometers of fiber optic riser cable assemblies and fiber optic jumpers with more than seven million cable terminations. The company recently held an off-site celebration in recognition of this outstanding achievement, where both management and several customers, including two leading wireless infrastructure OEMs, commended employees for their hard work and commitment to quality excellence by both and presented them with a gift. NAI employs disciplined quality planning, processes, and management and lean manufacturing techniques in its operations, including standardized advanced product quality planning (APQP) to assure seamless product launches, proprietary testing protocols throughout manufacturing, and design for manufacturing methodologies.
December 2019 Connector Industry News > Distribution News 
Heilind Electronics is now stocking Amphenol RF 12G MCX connectors for 4K ultra-HD broadcast applications that require direct mounting, Amphenol SV Microwave two- and four-port SMPS edge-launch connectors for space-constrained, high-frequency applications in test and measurement and military and aerospace applications, HARTING VarioBoot RJ45 overmolded patch cord cable assemblies for Industrial Ethernet applications including robotics, factory automation equipment, and wind energy installations, and TE Connectivity's American Sensor Technologies portfolio, including hazardous location pressure transducers for applications including compressed natural gas, onshore and offshore drilling, and telemetry equipment.
Digi-Key Electronics is now stocking GCT ionex® USB connectors for power charging designs, Amphenol ICC MRU Series rugged, IP67-rated USB 2.0 Type-A connectors, HARTING M8 D-Coded connectors for 100Mb/s Ethernet transmission from cloud to sensor, Hirose iX Industrial® connectors for space-constrained, harsh-environment industrial applications, Sensata Technologies ACW4 and TCW4 hall effect sensors for industrial applications, Panasonic low-profile PIR motion sensors, IDT ZMOD4510 gas sensor modules for outdoor air quality, and Honeywell MicroPressure board-mount pressure sensors for medical, industrial, and consumer applications.
Sager Electronics is now stocking Omron's W7ED Touch Sensor, which is easy to install and delivers high-reliability performance in low-power applications, cleanroom environments, and other applications that require human capacitance touch sensing. It has a compact, low-profile design measuring just 15mm x 15mm x 5.5mm (L x W x H), a touch electrode, capacitance-type conductive technology capable of detecting even a light touch, and no moving parts, which helps support long operating lifetimes. December 2019 Connector Industry News
Mouser Electronics signed a new global distribution agreement with Amphenol SSI and is now stocking its broad line of products, including pressure sensors and gauges, drum liquid level gauges, and combination temperature and pressure gauges. Mouser also recently added dozens of new products to its line card, including Molex Micro-Lock Plus vertical connectors, Harwin Gecko MT 1.25mm mixed-layout connectors, and Amphenol RF 12G MCX connectors.
December 2019 Connector Industry News
WireMasters is now an authorized distributor for PRECI-DIP's full line of products, making it the fourth connector expansion for the company in 2019. The agreement will allow WireMasters to supply the full PRECI-DIP product line, including precision-made contacts, sockets, and connectors compliant with strict aerospace standards and widely employed in aircraft, missile, and helicopter applications. December 2019 Connector Industry News
December 2019 Connector Industry News > Associations, Standards, & Certifications News 
ProLabs' line of SFP, XFP, and QSFP transceivers have successfully met Network Equipment Building System (NEBS) testing criteria for standards GR-63-CORE and GR-1089-CORE, which indicate that network products and telecommunications equipment performs at optimum capacity with regard to network integrity, compatibility, and safety. The compliance process tested ProLabs' transceiver products in extremities to ensure that they reliably resist high temperatures, vibration, and humidity, improve layout and energy efficiency, and simplify installation. In addition to the new NEBS compliance, the product line is also compliant with MSA, TAA, and RoHS directives and is rigorously tested and coded in state-of-the-art facilities to ensure the highest levels of performance with 100% application testing in end-use conditions.
NAI announced new ISO and Nadcap quality certifications for several of its manufacturing plants to further enhance the company's value proposition. Its Gaylord, Michigan, facility, established in 2018, achieved ISO 9001:2015 and ISO 13485:2016 certification, its Plant #2 facility in Suzhou, China, achieved ISO 9001:2015 certification, and its Plant #1 facility at the same location had its Nadcap accreditation extended for another two years.
The ECIA Board of Directors and Council leaders assigned the Global Industry Practices Committee (GIPC) to generate a tariff removal guidance document for members in anticipation of the untangling of inventory issues inflicted by the China Tariff List 301 in July 2018. The document features a checklist of areas and issues for consideration as tariffs are removed so that each manufacturer and distributor can determine which items best suit their unique needs.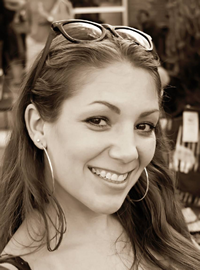 Latest posts by Christine Stieglitz
(see all)