Custom, Semi-Custom Configurators, and Surface Treatments Create the Perfect Connector
New design, manufacturing, and processing options enable OEMs to achieve a semi-custom connector or cable assembly without the time and costs of a fully custom product.
With literally millions of connectors to choose from, in every size, shape, speed, configuration, material, and function, what more could we possibly ask for?Sometimes a new material, a smaller size, a different cable arrangement, a higher current rating, precision quality contacts, or a different shell shape makes the ideal connection.
Until recently, a fully custom connector could take months or years to design and produce, and costs were high. Today, new processes and production methods enable designers and suppliers to modify existing products or even design a new connector quickly and at a reasonable cost. Auto simulation and other online modeling tools, along with 3D printing and additive manufacturing, enables companies to quickly create dies and molds to test new parts and begin the prototyping process. Custom cable assemblies can also be created with specific connectors, cable configurations, and harness or loom arrangements. Custom manufacturing is often done in North America and Europe.
Often, modifications to a standard connector may form the foundation of a new connector. Surface treatments, materials substitutions, or different contacts are cost-effective and fast — most manufacturers can deliver within four weeks – ways to achieve a semi-custom connector.
EDAC's custom division manufactures full custom connectors. "The customers that connect with EDAC for custom solutions are customers that are unable to find a standard solution in the market, whether it's for a standard or unique application," said Marco Lamanna, senior digital marketing specialist at EDAC. "We match an experienced connector design engineer to each partner's project, leveraging the company's 55+ years of manufacturing and engineering experience throughout the connector industry from design to build." EDACs capabilities include 3D scanning and printer capabilities to quickly proof concepts and in-house manufacturing, injection molding, and metal stamping.
Ben Hamilton, marketing lead at NorComp, says that custom products account for a significant part of the company's business growth. NorComp began offering custom D-shaped connectors more than 30 years ago. "We can tackle any custom D-sub connector or custom D-sub cable project from concept and prototyping to full volume production," he said. NorComp has since expanded its custom capabilities to circular connectors with small form factor cable assemblies coming soon.
Plating and Surface Treatments
Selective plating and surface treatments enable OEMs to create a high-performance contact or shell without the costs of a solid material part. This enables OEMs to specify a familiar connector but enhance it with new attributes, an especially popular option for high-performance or harsh environment applications.
"Selective gold plating has become a very cost-effective way to plate electrical contacts because it limits gold use without reducing the functionality or performance of the connector. With selective plating, gold is only applied to the critical areas on the contact that require additional material to meet performance requirements," said Mike Conte, general manager, SOS Engineering Inc. Selective gold plating processes can be used to upgrade contacts used in harsh-environment and mission-critical applications.
ept Connectors manufactures all the necessary tools to customize connectors in its own tool shop. This includes tools for stamping and injection molding, stamping machines, electroplating, fixture construction, and automation. These in-house capabilities give the company design and manufacturing control and production agility.
Online Customization Tools
When customization comes down to a slight variation of an existing product, online ordering tools give OEMs the ability to easily build their own perfect part. Advanced Interconnections designed its Build-A-Part tool to simplify the process. Customers select an almost-perfect connector from a range of standard products.
Advanced also offer adaptors that give customers some flexibility to modify a solution post-installation. "Our customers who purchase the BGA socket and adapter solution in large volumes like the ability to interchange the device. Using this solution allows the customer to quickly change the device if it is not working or just simply upgrade the device," said Jim Murphy, international sales manager. "Without using the socket and adapter solution the customer would need to directly solder the device to the PCB so if they had any issues or wanted to upgrade, they would need to remove the PCB, de-solder the device and then resolder the new device. This process creates a long downtime for the equipment and exposes the PCB and all its components to a second reflow profile."
Custom Cable Assemblies
Cable assemblies are frequently produced with some degree of customization. For products with strict size and weight requirements, such as EVs, aircraft, or military equipment, or small devices with limited space for wires, custom lengths and carefully fitted assemblies help reduce that excess cable bulk and streamline cable bundles. Custom cable assemblies might include unique combinations of wire types, multiple terminations with different connector types, partial overmolding or cable looms, and built-in cable management accessories.
Many suppliers offer semi-custom cable solutions that allow OEMs to specify exact cable lengths and terminate as needed.
CDM Electronics offers the semi-custom Signal Storm Cable Assembly Series of RF jumper assemblies. This series allows customers to build a cable assembly from a choice of Times Microwave Systems' 50 Ohm LMR-195, -200, -240, -300, -400, -500, and -600 flexible low loss RF cables, along with any combination of RF connector interfaces to terminate the cables, including straight and right angle configurations. Interface options comprise SMA, 7-16 DIN male, BNC, HN, QDS, Type N female, Type N male, SMA, TNC, UHF and mini-UHF. Cables are provided in lengths ranging from 1 to 100 feet. These semi-custom cable assemblies can be ordered online in prototype and production quantities.
Fischer Connectors lets OEMs build a cable product from its existing solutions. OEMs start with a connector from one of five of the supplier's most popular series. Then they select a cable type based on application needs, add bend relief and overmolding, and end with a termination.
To learn more about the companies mentioned in this article, visit the Preferred Supplier pages for Advanced Interconnections, Bulgin Components, CDM Electronics Inc., EDAC, ept,  Fischer Connectors, NorComp, SOS Engineering, and Times Microwave Systems.
Like this article? Check out our other Custom,
our

Materials Market Page

, and o

ur 2022 Article Archive

. 

Subscribe to our weekly e-newsletters, follow us on LinkedIn, Twitter, and Facebook, and check out our eBook archives for more applicable, expert-informed connectivity content.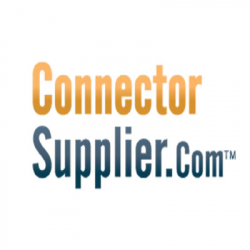 Latest posts by Connector Supplier
(see all)