Connectors for Medical Wearables Product Roundup
This week's Product Roundup highlights connectors for medical wearables ranging from fitness-watch-style monitoring devices to smart textiles and exoskeletons.
Connectors for Medical Wearables
Binder's Snap-In IP67 Series features a range of subminiature, lightweight connectors ideally suited for use in medical applications including medical wearables. The series includes male and female cable- and panel-mount connectors with ergonomic, 16mm-diameter nylon housings, a user-friendly snap-in locking system, IP67 environmental protection, 3, 5, 8, or 12 gold-plated brass contacts, and solder or dip-solder terminations. It also offers panel-mount adapters, optional color coding for easy identification and mating security, and optional black protective caps. The series is rated for 60–250V operation, 2–7A at 40°C, and for a minimum of 500 mating cycles in operating temperatures extending from -25°C to +85°C. Cable-mount solutions are available with 4–6mm or 6–8mm cable outlets and are compatible with 24–20AWG wire.
JAE's new RK01 Series Smart Textile Connectors are machine-washable connectors designed for use with smart, wearable clothing devices made from conductive fibers and/or ink and equipped with sensors and wiring that enable the simultaneous sensing of both multiple biological data points, including heart rate, respiration, and temperature, as well as whole-body motion. Smart clothing can be used to locally or remotely monitor wearer characteristics and inform diagnostics and represents a major growth market in both the medical and sports industries. The new RK01 Series Smart Textile Connectors contribute to the miniaturization and sophistication of smart textile products, establish precise and stable connections with transmitters and power supplies, enable the easy, single-action attachment and detachment of even high-pin-count connections, and ruggedly withstand machine washing per JIS L 1930 (C4G) requirements. They also combine general-purpose, snap-in, button-type contacts optimized for high reliability performance with custom insulators to achieve versatile solutions that can be customized for compatibility with various smart textiles and pin-count requirements and are waterproof when mated. RK01 Series connectors are available with two or more contacts, exhibit a maximum of 1Ω initial and 5Ω post-test contact resistance, and are rated for 500 mating cycles in operating temperatures extending from -20°C to +50°C.
PRECI-DIP is well experienced in developing innovative interconnect products especially designed to address medical market priorities including standards compliance, high-reliability performance, and rigorous quality assurance. The company has developed connectivity solutions for medical equipment including defibrillators, handheld instruments, X-ray and imaging equipment, respiratory-aid devices, dental tools, and medical wearables. Examples include subminiature, 100% beryllium-free socket contacts for hearing aids; miniature, sterilizable connectors with 1mm pins and orientated solder cups; and three-way edge-mount connectors with an ultra-thin insulator and clip-in, parallel-mount design.
Rosenberger's compact and lightweight MultiMag 6 Series connectors are designed for small, space-constrained applications including fitness watches, smart glasses, and medical wearables and are especially ideal for applications that require frequent connection and disconnection. The series features magnetic, self-locating, and self-aligning interfaces that enable user-friendly, error-free, zero-force mating, as well as breakaway functionality, which enables the quick, easy, and deliberate removal of the plug and prevents acute tensile forces — intentional or otherwise — from accidentally causing user injury or product damage. Options include straight jacks compatible with panel or cable mounting, straight jacks for PCB mounting, and USB 2.0 Type-A cable assemblies with straight jacks and straight plugs with six gold-plated brass contacts and nickel-plated neodymium magnets. Connector solutions feature PBT GF30 housings and rigid contacts with solder-cup or through-hole terminations while cable assemblies feature PC-ABS housings and spring-loaded contacts. The RoHS-compliant series is designed for USB 2.0 specifications, including 5VDC and 0.5A operation, but is rated for a maximum of 24VDC and 1A in operating temperatures extending from -20°C to +65°C. At the recommended operating voltage and amperage, the series delivers a minimum of 5,000 mating cycles; at the maximum operating voltage and amperage, it delivers a minimum of 800 mating cycles.
Heilind Electronics stocks TE Connectivity's micro-coaxial receptacles, which are used to connect RF cable assemblies or antennas to PCBs in application including consumer and medical wearables, ruggedized phones, smart meters, smart speakers, infotainment systems, and industrial devices. The series features a robust design manufactured with high-precision tolerances, offers excellent electrical performance, competitive low pricing, and fast delivery, and supports the drop-in replacement of existing RF receptacles to prevent customers from having to change their PCB layouts.
Allied Electronics & Automation stocks Molex USB 3.1 Type-C connectors, which have compact, space-saving designs with short bodies and short mating depths, support 5A and up to 10Gb/s, reduce battery charging time by 64% compared to 1.8A micro USB 2.0 connectors, and provide robust, reliable connectivity in an extensive range of high-speed data I/O applications, including consumer and medical wearable and IoT devices. The range employs high-temperature Nylon or Nylon 64 housing materials, a three-tier insert-molding process that increases connector strength and improves both mating durability and electrical reliability, and a mating tongue design that protects the interconnect from potential damage caused by mishandling, shipment, or assembly. It also features simple edge-contact beam geometry to facilitate high-speed data transmission, metal shielding on all sides for superior protection against EMI and RFI, beveled metal pins that provide a ground to the PCB and board retention strength, and grounding fingers. In addition, receptacles are made using an over-mode process that increases mechanical rigidity and terminal retention strength. Suitable applications extend across the automotive, commercial aviation, consumer electronics, industrial, medical, and telecommunications markets and include comfort, convenience, and infotainment systems, driver assistance systems, in-flight entertainment systems, connected home systems, office, computer, and audio visual equipment, video games, watches, wearables, wireless chargers, ATMs, air purification systems, oscilloscopes, point-of-sale systems, glucose meters, monitors and displays, smartphones, and tablets.
Positronic SGM Series miniature, high-density, rectangular connectors are designed for use in medical, military, and industrial rack-and-panel applications, including robotic systems like medical wearable exoskeletons, and are available in a variety of configurations for broad application suitability. The series offers 13 connector variants with 4–75 fixed, size 22, precision-machined, gold-over-nickel-plated copper alloy contacts with solder cup, wrap post, straight solder, and compliant press-in PCB terminations, as well as thermocouple contact options. It also features closed-entry female contacts with the PosiBand system, which reliably prevents damage in applications with harsh environments, blind mating conditions, and high mating cycles to ensure consistent electrical performance. Additional features include aluminum housings and backshells with yellow or black anodize coatings, quick-disconnect locking mechanisms, passivated stainless steel jackscrews, a multitude of polarization and eying options, and glass-filled DAP inserts in gray (standard), black, or green, and a wide range of accessories. The series is also rated for up to 13A, 250VAC, and 1,000 operations (per IEC 60512-5) in temperatures extending from -55°C to +135°C and is qualified to MIL-DTL-28748/7 and MIL-DTL-28748/8, approved to UL E49351 for telecommunications applications, and intermateable with both the SGMC and SMPL Series.
PEI-Genesis stocks LEMO's S-Series Circular Push-Pull Connectors, which are available in an extensive range of ruggedized, precision-made constructions for broad application suitability in markets as diverse as the medical, aviation, automotive, audio/visual entertainment, communications, industrial, instrumentation, energy, military, oil and gas, robotics, and test and measurement industries. The series offers more than 50 shell styles in eight different sizes, eight material compositions, six plating materials, and nine color-coding options — all with self-latching push-pull coupling mechanisms that support quick and easy installation and establish secure, high-reliability connections. It is also offers unipole, coaxial, multipole, or triaxial contacts available in three different material and plating options and with solder or PCB terminations, in addition to five insulator materials, stepped inserts for multipole contact alignment, and silicone O-rings and gaskets for IP50 environmental protection when mated. The series exhibits excellent shielding efficacy (>75dB at 10MHz and >40dB at 1GHz), reliably withstands up to 95% humidity at 60°C, 15g vibration from 10–2,000Hz, 100g shock for 6ms, and more than 144 hours of salt spray, and is rated for more than 5,000 mating cycles in operating temperatures extending from -55°C to +250°C. Shells can be made of brass, stainless steel, aluminum alloy, or POM, PEEK, PSU, PPSU, or PPS plastics and plated with chrome, gold, nickel, black chrome, anodized, or nickel. Insulators can be made of PEEK, PTFE, FEP, PI, or PA6.6 materials and contacts can be made of brass, stainless steel, or beryllium copper and plated with copper, nickel, or aluminum.
ATL Technology has more than 10 years' experience helping leading medical manufacturers develop and produce custom-engineered connectors, cable assemblies, PCBs, PCBAs, wire extrusion, docking systems, and charging stations for medical equipment including patient monitoring systems and wearable medical devices. Its success is rooted in the combination of employee expertise in biomechanics, interconnect systems, and wireless technology, its engineer-to-engineer approach to custom interconnect design and development, and its ISO-compliant product development process, which, together, allow the company to develop complex, high-quality wearable devices, hasten customers' time-to-market, and satisfy regulatory requirements for standards including RoHS, IEC 60601, MOPP1, and MOPP2. ATL Technology is well experienced in developing medical wearable solutions ranging from disposable, single-use patient monitoring devices widely used in operating rooms to systems that power and charge high-cycle consumer smartwatches people use to help improve their overall health, manage depression, and sleep better, and interconnect solutions proven to withstand many different types of sterilization, including EtO, E-beam, and autoclave.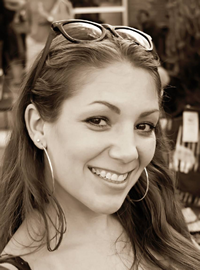 Latest posts by Christine Stieglitz
(see all)