Connector Industry News: November 2018
Summary coverage of connector industry news including electronica 2018 and other upcoming events, as well as recent award, partnership, promotion, personnel, facility, distributor, standards, associations, and certification news.
electronica 2018  
electronica
2018 is taking place in Munich today through Friday, November 13–16. The world-renowned, biennial event will feature more than 3,500 exhibitors from more than 50 countries, including many of our Preferred Suppliers, and will welcome more than 70,000 visitors from 84 countries, including our Vice President, Alice Tanghe, our Managing Editor, Amy Goetzman.
ODU
is launching several new connectors designed to set new standards for impermeability, robustness, high density, mass interconnect, high-temperature performance, assembly speed, and automatic docking, in addition to showcasing several proven product solutions. Exhibit highlights include the pilot-production ODU-MAC® Black-Line, a mass interconnect solution with an innovative electromechanical locking mechanism, the new ODU DOCK Silver-Line for automatic docking and robotic systems, new ODU-LAMTAC® HTC high-performance contacts for high-current, high-temperature applications, the ODU DOCKING MATE self-finding contact system for autonomous driving and automated production, and the proven ODU-MAC® RAPID, ODU-MAC Blue-Line, ODU MINI-SNAP® , and ODU MEDI-SNAP® product families. Visit ODU in Hall B2 at Booth 143.
Samtec
 is presenting its full line of interconnects, including high-speed board-to-board, high-speed cable assembly, micro/rugged, flexible stacking, optics, and IC-to-board systems. Exhibit highlights include the new Ultra Micro Power Connector Systems, the rugged Edge Rate® contact system, the new 0.50mm-pitch MEC5 Series edge-card sockets, AcceleRate® HD multi-row interconnect systems and cable assemblies, and the FireFly™ Micro Flyover System™, in addition to a 28Gb/s product demonstrator and an interactive nook experience that walks visitors through Samtec's new products, technologies, and capabilities. Visit Samtec in Hall B3 at Booth 129.
Fischer Connectors
is demonstrating its long-term vision for cutting-edge connectivity by showcasing its entire product portfolio, breakthrough technological partnerships, and cross-market customer applications in the medical, security, industrial, unmanned vehicles, marine, and miniature computing fields. Exhibit highlights include the new Fischer Freedom™ Series connectors, new configuration options for its trusted Fischer MiniMax™ Series and Fischer UltiMate™ Series connectors, and onsite engineering experts from both Fischer Connectors and technological partners Wearable Technologies Ltd. and SolarStratos. The company is also delivering two conference presentations. Fischer Connectors' Ressearch & Innovation Manager, Jean-Marie Buchilly, is presenting "Connectivity Industry: A Key Innovation Driver in the Wearability of Electronic Devices and the Internet of Things" at the Embedded Platforms Conference (eEPC) on Thursday, November 15, from 10:20–11:00am, and Fischer Connectors USA's National Sales Manager, David Ptacek, is presenting "Breakthrough Connectivity Innovations for Wearables, Smart Garments, and IIoT" at the Electrical Connectors' Forum on Thursday, November 15, from 4:30–5:00pm. Visit Fischer Connectors in Hall B2 at Booth 219.
SV Microwave
is showcasing its proven portfolio of high-frequency, high-reliability microwave and RF connectors, adapters, components, and cable assemblies for military, satellite, aerospace, commercial, and telecommunications applications at electronica. Highlights include its new LiteTouch Solderless PCB Connectors and High-Speed Edge Launch PCB Connectors. Visit SV Microwave in Hall C2 at Booth 147.
GCT
is showcasing its latest connector and cable solutions for consumer, automation, IoT, and medical applications, including the new USB4085 USB Type-C connector, which is designed to hasten USB Type-C adoption in power charging designs with pricing at just $0.50 apiece in 10,000-piece volumes, the SIM8055 Nano SIM Connector, which provides card detect capabilities in one of the industry's smallest available footprints, and the MEM2075 Push-Push Slim Micro SD Connectors, which have a profile height of just 1.4mm. Visit GCT in Hall B2 at Booth 458.
AVX Corporation
is showcasing its vast portfolio of proven products for demanding automotive, medical, military, aerospace, industrial, IoT, and consumer market applications alongside subsidiaries Ethertronics, AB Elektronik, and ATC. Exhibit highlights include innovative board-to-board, wire-to-board, I/O, and USB connectors, such as the new 70-9159 Series three-piece board-to-board STRIPT™ linking contact system for linear LED and coplanar PCB connections; a variety of tantalum, ceramic, and power film capacitors, advanced circuit protection devices, microwave and RF circuit solutions, sensors and controls, and high-performance antennas; and an immersive virtual reality experience that highlights the many ways AVX serves the automotive industry. Visit AVX in Hall B6 at Booth 223 and in Hall C3 at Booth 500.
Digi-Key
is introducing its new DK IoT Studio — a fast, efficient, and easy way to create, deploy, and manage a complete embedded-to-cloud IoT solution — and is giving away tons of free prizes, including a new 2018 Chevrolet Camaro V8 convertible. The new DK IoT Studio provides a seamless path from creation to deployment, helping users get from design to prototype without writing any code by masking the complexity of the underlying software developer's kits (SDKs), application programming interfaces (APIs), and drivers. It also acts as a central console for monitoring and managing devices, data, and users, and can share data with third-party applications, data warehouses, and cloud platforms. Attendees will have a chance to learn more about the new DK IoT Studio, take home a soccer ball, have their picture taken with "Marilyn Monroe," spin a slot machine or play a customized pinball machine for the chance to win one of 15,000 instant prizes, and enter to win a new Camaro. Visit Digi-Key in Hall B5 at Booth 165.
Newark element14
is showcasing examples of the design journey from research and design through production and maintenance; the latest technologies available for embedded applications, the Internet of Things, artificial intelligence, machine learning, and 3-D printing; new ways for customers to accelerate their time to market by deploying intelligent technology at every design stage; and the benefits of the unique ecosystem of support that the company provides — from maker to market service and full design and manufacturing support to scaling for volume production — as part of the Avnet organization. The company will also feature its extensive educational and maker offerings at The Education to Maker Zone, where visitors can interact with demonstrations featuring BBC Micro:bit, robotics, Raspberry Pi, and Lego products. Visit Newark element14 in Hall C5 at Booth 101.
Mouser Electronics
and TTI, Inc. are co-exhibiting at electronica to introduce attendees to their comprehensive solutions portfolios for new, next-generation electronics developments ranging from smart cities and augmented reality to humanoid robots and superbikes, including vast selections of advanced component and product technologies, expert engineering assistance, and dedicated customer service. Attendees can also engage with Mouser's "Future Cities" augmented reality (AR) installation, enjoy a free cup of coffee, and play Spin to Win or Pick, Pack, Ship for a chance to win one of several prizes. Visit Mouser and TTI in Hall C3 at Booth 550.
Phoenix Contact
and ept GmbH are launching the new ScaleX contact technology, a robust new series of jointly developed board-to-board connectors with a 0.8mm pitch and a new type of contact system especially designed to meet the high safety requirements of industrial PCB connections at electronica 2018. Phoenix Contact is also showcasing several selections from its broad portfolio of advanced connection and automation solutions for Industry 4.0 applications, including board-to-board connectors,M17-M40 PRO Series circular connectors, M12 connectors, and more. Visit Phoenix Contact in Hall B3 at Booth 103.
Bulgin
is showcasing a selection of its most advanced connector, switch, and sensor products for harsh-environment applications at electronica. Exhibit highlights include the Buccaneer® range of circular power and data connectors, 4000 Series Fiber LC Simplex connectors, the 400 Series intelligent connector with an integrated EEPROM device, industrial automation connectors, switches, battery holders, and rugged sensors designed to support IoT applications. Visit Bulgin in Hall B2 at Booth 275 and stop by their pop-up stand featuring a giant, six-foot long fiber connector between Halls B1 and B2.
Heilind Electronics is showcasing commercial and mil-spec interconnect, electromechanical, and sensor products for myriad applications from more than 170 leading suppliers at electronica. Highlights will include a wide array of military and commercial connectors, fiber optic connectors, and connector accessories; force, torque, torsion, stress, pressure, temperature, and CO2 sensors; and custom solutions that demonstrate the company's extensive engineering capabilities; and will address application areas including automation, aerospace, defense, green energy, industrial, marine, medical, smart home, space, and transportation. Visit Heilind Electronics in Hall B2 at Booth 319. 
Positronic
is exhibiting alongside six of its distributors at electronica and will be promoting its custom connector design capabilities along with its portfolio of standard power and hybrid connectors, including the incredibly versatile Scorpion SP Series modular power and signal connectors. Visit Positronic in Hall C2 at Booth 339.
Advanced Interconnections Corp. (AIC)
is showcasing a broad array of interconnect solutions from its Advanced® Tool Box at electronica, including board-to-board connectors, IC sockets and adapters, BGA socketing systems, and package conversion adapters that all feature the company's hallmark screw-machined terminals, as well as its Mezza-pede® SMT Connectors and Peel-A-Way® Removable Terminal Carriers. AIC is also showcasing custom designs, including unique applications of its proprietary solder sphere PCB interface and image sensor sockets. Visit AIC in Hall B2 at Booth 144.
HUBER+SUHNER
is set to debut its new Consistent over Temperature (CT) cable assemblies for boundary-pushing stability, reliability, and accuracy in fluctuating temperatures and other harsh-environment conditions in aerospace, defense, industrial, and test and measurement applications. Visit HUBER+SUHNER in Hall B2 at Booth 439.
RS Components launched the Big Step Challenge to harness the power of the show's international audience by counting the total number of steps taken by each attendee who downloads the official electronica app and signs up for the challenge. The aim is for attendees to log the distance between each of the 80 participating country's capitals to the exhibition in Munich over the course of the four-day event — an ambitious 436,000,000 steps. As each 100,000,000 milestone is achieved, organizers will donate FIRST® LEGO® League kits to community groups across Germany. The company will also award prizes, including a Fender Stratocaster electric guitar for the overall top stepper of the week and an Oura Ring sleep and activity tracker for the top daily steppers. Any visitor logging more than 10,000 steps in a single day can also visit the RS stand in Hall 5 at Booth 147 to pick up an on-the-spot prize.
Event News 
Samtec
is showcasing its optical and high-speed interconnect solutions at SC18 in Dallas this week. Exhibit highlights include several onsite demonstrations of its thermal management, 112Gb/s PAM4 FQSFP-DD, 56Gb/s PAM4 long-reach backplane cable, Xilinx VCU 118 28G, and Flyover™ system optimization capabilities. Samtec and eSilicon will also demonstrate eSilicon's new 7nm 56G long-reach SerDes for demanding system environments in next-generation 25 and 50Tb/s switches with Samtec Twinax Flyover™ Cable Assemblies.
Avnet is hosting a traveling series of IoT Readiness Workshops to enable digital transformation teams effectively deploy IoT projects with maximum efficiency and minimum risk. Each two-day workshop is comprised of presentations, discussions, best practices, and exercises designed to help attendees better understand the IoT from both business and technical readiness perspectives. The first three workshops will be held in Dallas, Texas, November 14–15; Charlotte, North Carolina, January 16–17; and Irvine, California, February 12–13. Registration is now open for these and several more dates and locations, and an on-demand webinar is available for those unable to attend.
The International Electronics Manufacturing Initiative (iNEMI) completed Phase 2 of its Connector Reliability Test Recommendations Project and is hosting a webinar to share project results. In Phase 1, the project team reviewed current standards pertaining to connector reliability and conducted an industry-wide connector reliability survey to determine common metrics for connector reliability guidelines across the industry. In Phase 2, the project team worked to define specific test conditions that could be used evaluate the expected degradation of connectors under different stress levels in the defined application classes and could form the basis of standard reliability testing procedures for each application class. Two sessions are available for compatibility with muliple global time zones: Wednesday, November 14, from 11:00am to 12:00pm EST and Thursday, November 15, from 9:00–10:00pm EST.
TE Connectivity
is showcasing its full range of industrial automation and machinery solutions for applications including robotics, servo motors, and servo drives at SPS IPC Drives 2018, November 27–29 in Nuremberg, Germany. Exhibition highlights include products for board and motor connectivity, relays, identification and labelling, and industrial communication and power, as well as the company's recently acquired ENTRELEC SNK Series Terminal Blocks, which deliver faster, smarter, and easier connectivity, secured installation, and cost savings through optimized logistics in a range of harsh-environment applications. Automation and installation experts will also be onsite to help attendees in their quest to integrate and capitalize on more Industry 4.0 and IIoT solutions.
IWCS, producer of the International Cable & Connectivity Symposium, announced record-breaking attendance for its 67th annual conference in Providence, Rhode Island, which took place October 14–17. Overall registration increased by more than 20%, relative to the average of recent years, participation in the professional development courses was almost double the average of previous years, and the 105-supplier-strong exhibition welcomed more than 45% more attendees than the average of previous years.
IPC APEX EXPO 2019 will focus on charging technologies and address topics including board fabrication and design, electronics assembly, reliability, and test. The event will take place in San Diego January 26–31 and will also feature a keynote from Tesla CTO and cofounder, JB Straubel. Registration is open and attendees can save 20% through December 21.
DesignCon 2019
will deliver three immersive days of industry-leading education and training created by engineers for engineers, January 29–31 in Santa Clara, California. The event will offer more than 100 hours of educational content delivered in a range of formats, including comprehensive, full-day boot camps led by renowned technical experts, three-hour deep-dive tutorial sessions on a range of core industry concepts, and technical conference sessions geared to provide new insights on critical topics affecting the electronic design industry. DesignCon 2019 will also feature three new conference tracks: Modeling and Analysis of Interconnects, Optimizing High-Speed Serial Design, and Machine Learning for Microelectronics, Signaling, and Systems Design, in addition to three captivating keynotes, hours of free educational sessions, engaging networking activities, and more than 175 leading suppliers on the expo floor. Early Bird registration rates are available through November 30, and DesignCon Alumni will automatically receive more than $400 off regular All-Access Conference Pass Pricing while Early Bird pricing is in effect.
Award News
Molex
received a 2018 Chicago Innovation Award for the Molex Automotive Ethernet Platform — the industry's first end-to-end 10Gb/s automotive Ethernet network, which fully integrates mission-critical applications, such as high-reliability signal integrity, network traffic prioritization, system scalability, and security to support the rigorous autonomous vehicle design challenges faced by manufacturers. The Chicago Innovation Awards are the region's foremost recognition of innovative new products and services brought to market each year and have recognized Molex four times in the event's 17-year history. This year, Molex was amongst a group of just 25 winners selected from a pool of 519 nominated organizations.
Rutronik
 swept Elektronik's Distributor of the Year 2018 Readers' Choice Awards, securing seven first-, six second-, and eight third-place awards for a total of 21 top honors across the electromechanics, embedded, displays, passive components, and optoelectronics categories.
Indium Corporation was honored with two awards at the recent SMTA International 2018 conference in Rosemont, Illinois. The Surface Mount Technology Association (SMTA) presented Indium Corporation with the prestigious SMTA Corporate Partnership Award for an unprecedented fourth time in recognition of its valuable contributions to the industry at large, and also presented the company with an Expo Participation Award for exhibiting at 10 or more — and in Indium's case, a whopping 34 — SMTA expos to-date in 2018.
Partnership, Promotion, & Personnel News
Joe Nelligan officially began his tenure as Molex CEO on November 1, following the retirement of Martin P. Slark. Nelligan previously served as the company's Chief Operating Officer and President and brings more than 30 years of Molex experience to the position. As CEO, he will be responsible for overseeing the company's growth as it continues to expand globally in both new and existing markets.
PEI-Genesis promoted Peter Austin to senior vice president of manufacturing, product management, and marketing and training, effective November 8. Austin will continue to report directly to Steven Fisher, PEI-Genesis chairman and CEO but, in addition to his current responsibilities, will now oversee all the company's operations in South Bend, Indiana, and Nogales, Mexico, as well.
Mouser Electronics and celebrity engineer Grant Imahara released a new video introducing All Things IoT, the latest series in Mouser's award-winning Empowering Innovation Together™ program, which will delve into how the IoT is reshaping our homes, workplaces, and cities and is fundamentally redefining how we think about communication, productivity, and safety. Mouser also published the first eBook in the series, All Things IoT: Home Automation.
Newark element14
is addressing the digital skills gap from preschool through to university-aged students with educational resources designed to help educators identify the tools they need to inspire creativity and teach critical thinking, problem solving, coding, and physical computing skills to the next generation of engineers. The new Education Services resources provide educators with access to the element14 community's STEM Academy, in addition to a range of tools ranging from education-focused webpages and group platforms to education kits, lesson plans, and project ideas.
TTI, Inc. is a proud sponsor of the Susan G. Komen Foundation's mission to research causes, explore new treatments, and search for a cure to end breast cancer, and continued its longstanding support this year by designing a promotional t-shirt for employees of the TTI Family of Companies, selling a record 2,100 shirts, donating a portion of the t-shirt proceeds to the foundation, and matching employees' financial contributions. This year's fundraising efforts achieved a total donation of $12,678.
ITT Cannon
released a new D-Subminiature Interconnect Solutions video that highlights the historical development, incredible utility, and overwhelming global popularity of D-Sub connector technology, which was originally designed and patented by Cannon engineers for use on commercial and military aviation systems, and is now trusted in manufacturing automation, data centers, computer networking, high-speed rail, EV/HEV, and medical applications as well.
SV Microwave
launched its new interactive Rapid Response Cable Assemblies configurator, which allows customers to design and build RF coaxial cables using a variety of standard connector series and cable types and then ships them in five days or less.
Phoenix Contact recently published new blog entries about how electric outlets can ease and improve engineered designs, differentiated solutions for building and industrial applications, and wireless connectivity.
TE Connectivity
launched a new 5G resource page featuring a new white paper, trend reports, infographics, product solutions, and server, switching, router, and storage solutions guides. TE also recently published a new white paper, "The Importance of Pressure Sensors in HVAC/R Systems," and a new Wireless Communications Solutions Guide.
Samtec
just released its new F-219 catalog, which includes at least 34 new product series, including some soon-to-be-released solutions, and is available in both print and digital versions.
Mouser Electronics
announced a global distribution agreement with BJB Electric and will now supply the company's SMD terminal blocks, COB connectors and reflectors, and Starboard holders and connectors for lighting and domestic appliance applications.
Newark element14 continues to expand its dedicated IoT Hub, and has recently added several new technical articles and features written by experienced IoT experts for engineers and makers working in the rapidly expanding IoT market. New articles include Cloud-Device Integration for the IoT, How to Avoid Failures in IoT Designs, and Achieving Universal Standards Compliance for Electrical and Electronic Products.
Infinite Electronics
appointed Penny Cotner as president and chief executive officer. Cotner joined Infinite in 2013 as vice president of sales and service for Pasternack, the original Infinite brand, and most recently served as chief revenue officer for the company, managing all revenue generating processes within the organization, driving strategy and coordination across the key functions of product management, R&D engineering, marketing, and sales, and achieving consistently high revenue growth. Previous CEO, Terry Jarnigan, transitioned to the role of executive chairman.
Facility News 
Molex
is participating in the first major redesign of Georgia-Pacific's (GP) Atlanta headquarters since the company took residency in 1982, and will leverage its innovative technology to make the iconic office tower smarter, more productive, and more efficient. Molex worked closely with GP to address their requests for optimal integration, functionality, cost, and efficiency amongst the various lighting, HVAC, audio/visual, and room scheduling systems employed throughout each floor. The new GP Center systems use an innovative Power over Ethernet (PoE) connected lighting solution that was designed and developed by Molex and Johnson Controls and leverages technology from Cisco Systems. The IoT/Molex Digital Building network integrates with Johnson Controls' Metasys® building automation platform to deliver a highly secure solution that can monitor light levels, temperature, air quality, and detailed occupancy information and share that information with other systems to achieve a completely connected environment that responds to user needs in terms of comfort, a functional work environment, and efficiency.
NAI recently established several new facilities
dedicated to the design, prototyping, and testing of cable assemblies, harnesses, box builds, and panel builds at its plants in Hermosillo, Mexico, and Suzhou, China. These new Centers of Excellence or New Product Introduction Departments occupy more than 11,000 square feet of dedicated floor space within the existing plants, are outfitted with the latest design, manufacturing, and test equipment, and are staffed with teams of engineers, technicians, advanced sourcing experts, cost estimators, and program management professionals. Both new operations provide build-to-print, design assistance, and complete concept design services and employ design for manufacturability (DFM) principles to deliver cost savings and ensure robust product performance.
HARTING
recently announced a $6 million facility expansion of its world-class North American headquarters in Elgin, Illinois. The investment will be used to add a lab and showroom to the onsite warehouse and distribution center and to expand the facility's injection molding and die-casting capabilities, and is also slated to create at least 50 new jobs. The company is aiming to have the new portion of its manufacturing facility up and running by January 2019.
Distribution News
Arrow Electronics released its Q3 2018 results. Highlights include sales of $7.49 billion, which represents 9% year-over-year growth. Audio and webcast recordings of the conference call are available through November 15.  
Mouser Electronics
is now stocking M12 Push-Pull Connectors from Phoenix Contact, which feature a push-pull fast locking system that springs back if improperly secured to ensure robust, reliable connections and cross-manufacturer connection compatibility to enable broad global employment, and are ideally suited for use in railway, industrial machinery, factory automation, and other harsh-environment applications subjected to strong shocks and vibration.
Digi-Key Electronics
is now stocking AVX's 9176-800 Series insulation displacement connectors, which reduce Z-axis height by 1.0mm and overall volume by up to 50% compared to standard solutions. Designed for space-constrained industrial, medical, and transportation applications, including LED lighting, industrial controls, and portable monitoring and measurement devices, the series is available in an expanded size range of 1–4 positions in each wire gauge extending from 26–22AWG and can be potted or overmolded for environmental protection.
Avnet released its Q1 2019 financial results. Highlights include sales of $5.09 billion, which represents 9.2% year over year (YOY) sales growth, and 9.9% YOY sales growth in constant currency.
TTI
is now stocking ITT Cannon's Trident Neptune Metal (TNM) Series circular connectors, which deliver versatility, shielding, sealing, and durability in challenging environments with features including fully interchangeable power and signal contacts, power and signal in the same layout, and robust, IP67 membrane wire seals.
Heilind Electronics is now stocking Hirose's CX Series USB Type-C connectors, which enable quick charging and high-speed 10Gb/s data transmission in consumer, industrial, and automotive applications and are available in both hybrid/mid-mount and double-row SMT/top-mount varieties.
Arrow Electronics is currently offering free US ground and international shipping on every order placed at www.arrow.com.
Digi-Key Electronics
is now stocking Cinch Connectivity Solutions' Trompeter coax and triax adapters for semiconductor processing equipment and communications, testing, and cabling systems. The bulkhead and inline adapters are configurable and compact, deliver high signal integrity, and support multiple coax interfaces.
Avnet
is now stocking SV Microwave's portfolio of high-frequency, high-performance millimeter wave PCB connectors, which deliver the precision, quality, and frequencies needed for applications extending from the millimeter wave spectrum up to 67GHz and higher. Solutions include Solderless Compression-Mount PCB Connectors, Solder-On PCB Edge Launch Connectors, and Solderless LiteTouch Compression-Mount PCB Connectors.
TTI is now stocking Phoenix Contact's ECS Series Outdoor Housings, which offer IP66 and IP67 protection against dust, dirt, and moisture, can be mounted to walls and poles, are suitable for indoor and outdoor applications, accommodate a wide range of PCB thicknesses, and are available with custom connection interfaces for M8 and M12 device connectors, optional venting, robust latch or screw-on mechanisms, and tamper protection.
Associations, Standards, and Certifications News 
Richardson RFPD has become an adopter member of the LoRa Alliance™, a nonprofit technology association dedicated to promoting and collaborating on an open, global standard — the LoRaWAN™ protocol — for low-power wide-area network (LPWAN) IoT connectivity. With the technical flexibility to address a broad range of IoT applications, both static and mobile, and a certification program to guarantee interoperability, the LoRaWAN protocol has been deployed by major mobile network operators globally, and connectivity is available in over 100 countries, with continual expansion.
SOURIAU is changing its production processes
to comply with REACH regulations and protect employees at its Champagné and Marolles en Brie facilities. Olivier Cresson, the hygiene, safety, and environment manager at SOURIAU's Champagné site, recently participated in a Q&A about the challenges of compliance with REACH regulations and the steps SOURIAU is taking to radically transform an essential part of its production lines.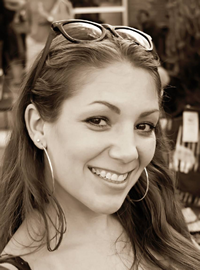 Latest posts by Christine Stieglitz
(see all)