2021 Power & Data Connectivity Expand Electronic Capabilities eBook
Power and data are at the heart of nearly all electronic applications and so are the connectivity solutions that ensure they are delivered efficiently and effectively.
2021 Power & Data Connectivity Expand Electronic Capabilities eBook
Our latest eBook, 2021 Power & Data Connectivity Expand Electronic Capabilities highlights the many ways today's connectivity solutions optimize the delivery of power and data while meeting increasingly demanding application requirements. Experts from 14 leading connectivity companies address the unique challenges electronics face in various environments (space, autonomous vehicles, data centers), for popular applications (military vehicles, IoT and machine learning, rail systems, warehouse automation, 5G devices), or with specific connector types (M16, RAST, Micro D).
This eBook also features a Products Briefs selection of more than 30 innovative connectivity products designed to support connected systems across a range of application environments and markets. Contributors include Amphenol ICC, Axon' Cable, binder, BizLink, CDM Electronics, Greenconn, Hirose Electric, LEMO Connectors, Lumberg, Omnetics Connector Corporation, Smiths Interconnect, TE Connectivity, Times Microwave Systems, and Weidmüller.
Please enjoy this edition, the final of three 2021 eBooks. Our first 2022 eBook, Rugged Interconnects for Harsh Environments, will be available in April 2022. This collection will look at the ways connectivity solutions are pushing the limits to serve challenging applications and technologies in harsh environments. Connectivity solutions are subjected to extreme temperatures, shock and vibration, dust and water, chemicals and radiation, but constant advancements allow then to keep electronic systems running smoothly and efficiently.
In the meantime, please subscribe to our weekly e-newsletters, follow us on LinkedIn, Twitter, and Facebook, and check out our eBook archives for more applicable, expert-informed connectivity content.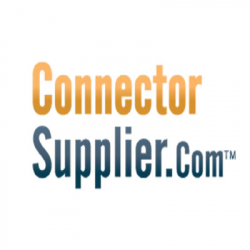 Latest posts by Connector Supplier
(see all)