2021 Connectivity Components: Everything but Connectors eBook
In our eBook collections, Connector Supplier typically shares technical expertise on our central focus, connectors. This time, we are spotlighting everything but connectors.
2021 Connectivity Components eBook
A wide range of components and technologies work alongside, around, and inside of connectors to give designers more flexibility, improve system performance, make installation and maintenance easier, and ensure that connections remain reliable even under the most challenging conditions.
Out now, our free 2021 Connectivity Components: Everything but Connectors eBook features expertise on unique connectivity solutions from 13 leading connectivity companies. Learn about selective plating, machining strategies, ruggedized connector housings, cable harnesses, overmolding, crimping tools, connector modifications, shielding options, and additional components and accessories that help designers create more effective, affordable, and efficient connected systems.
In addition, this special issue eBook highlights a selection of more than 40 innovative connectivity products designed to support connected systems across a range of application environments and markets. Contributors include Axon' Cable, CDM Electronics, Chandler Industries, Cinch Connectivity Solutions, COAX Connectors, Greenconn Technology, Mikron Machining, Newark, Phoenix Contact, Schleuniger, Smiths Interconnect, SOS Engineering, and Waytek.
We hope you enjoy this second of three 2021 eBooks. Our final 2021 eBook, Power & Data Connectivity Expand Electronic Capabilities, will be available in November 2021. This collection will feature power and data connectivity topics across markets. Learn more about connectivity related to big data, data centers, AI, machine learning, 5G, smart cities, smart buildings, IoT, smart homes, automation, robotics, smart factories, intelligent transportation systems, smart cars, mobile medical equipment, mobile power and data applications, and other transformative technologies.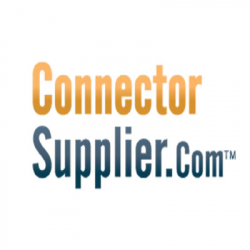 Latest posts by Connector Supplier
(see all)