Our Latest eBook Explores Connectivity for Smart Technology
Download this free resource to learn more about new solutions.
In our Fall 2022 eBook, Smart Connectivity, Connected Infrastructure, and the Internet of Things, industry experts explore the role interconnects play in the vast array of connected technology. Connected devices are part of nearly all areas of life, from consumer gadgets to industry technology to medical equipment, transportation, and more, and connectors are a vital component in ensuring that data is transmitted quickly, reliably, and accurately. Learn about selecting the right connectivity solutions for smart devices and related technology, and about some unique ways connectors are aiding smart connectivity applications.
In addition, this eBook features a selection of more than 20 relevant connectivity products designed for our connected world. Contributors include Amphenol Communications Solutions, Avnet, binder, Carlisle Interconnect Technologies, HARTING, Heilind, Hirose Electric, I-PEX, JPC Connectivity, Lemco Precision, METZ CONNECT,  Mouser Electronics, Smiths Interconnect, Times Microwave Systems, and Wearin' (Fischer Connectors).
Download your free copy of Smart Connectivity, Connected Infrastructure, and the Internet of Things here.
Our next eBook, Harsh Environment / Remote Locations, will be available in April 2023. In this edition, experts from leading connector supplier companies will dive into the challenges of connectivity in severe environments and in locations that are difficult, dangerous, or cost prohibitive to reach.
In the meantime, please subscribe to our weekly e-newsletters, follow us on LinkedIn, Twitter, and Facebook, and check out our eBook archives for more expert-informed connectivity content.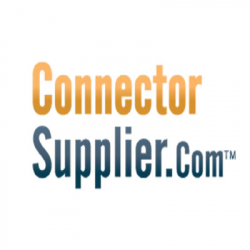 Latest posts by Connector Supplier
(see all)