HSAutoLink II Interconnect System from Molex
HSAutoLink II Interconnect System from Molex
Molex Incorporated introduced the next-generation HSAutoLink II interconnect system for linking multiple high-speed media protocols in automotive electronics. The HSAutoLink II system is designed for in-vehicle infotainment, telematic devices, radio, and navigation systems, in addition to intelligent assistant systems and cameras for parking, lane departure, pedestrian warning, night vision, and other collision avoidance vision systems.
"Popular infotainment and safety features utilizing multiple cameras with high resolution imagery are dominating modern automotive electronics and driving up bandwidth," said Mike Gardner, global marketing manager, Molex. "The HSAutoLink II delivers superior reliability, speeds exceeding 2 Gb/s data rates, and an innovative solution for managing multiple cable constructions meeting different media protocols."
Available initially in six and 12 circuits, the HSAutoLink II connection system is compatible with shielded twisted-pair (STP) or jacketed unshielded twisted pair (JUTP) cabling. The HSAutoLink II system supports USB 2.0, USB 3.0, LVDS, Ethernet AVB (Audio Visual Bridging), and modified HDMI, DVI, and DisplayPort. The system uses a field-proven terminal interface designed for reliable, high pin-count signaling applications. Providing a continuous current capacity of 1.5Amps, the terminal delivers low contact insertion force (0.5N per circuit) and can withstand up to 5,000 mating cycles with a standard gold plating finish. The unique contact geometry design promotes high bandwidth performance with a nominal data-rate measured between 3 to 4 GHz in a differential signaling environment.
"The HSAutoLink II shielded connection system is widely deployed in consumer, telecom, and industrial markets and has been repackaged into a rugged and highly versatile format for automotive infotainment and in-vehicle networking applications," added Gardner.
Featuring a fully protected harness connector and closed inner core shield case for superior EMI protection, the waterproof version of HSAutoLink II connector system meets protection class IP69K while the same core assembly can alternatively be packaged into an unsealed housing for size optimization in non-waterproof applications. Molex manufacturing sites are ISO 9000- and QS 9000-certified.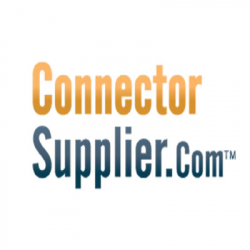 Latest posts by Connector Supplier
(see all)