Proven Han B Industrial Connector Housing Now Suitable for Up to IP67
Proven Han B Industrial Connector Housing Now Suitable for Up to IP67
HARTING standard housings offer the user optimal protection against environmental influences. The existing Han B housing product range guarantees IP65 protection when locked and mated. A new bulkhead-mounted housing surpasses this level with greater IP67 protection. The housing's special flange prevents water from penetrating into the connector, providing protection for the contact points in the housing interior. At the same time, the circumferential collar offers protection while also preventing the seal from sliding off inwardly or outwardly, offering solid support. The new IP67 housing has a stable seal that is able to offset uneven sections, which provides additional protection against penetrating water.
No extra costs arise when the IP67 bulkhead-mounted housing is installed, as the cutout corresponds to the dimensions of the existing Han housing portfolio. The new bulkhead-mounted housing is locked with the HARTING Han-Easy Lock levers, which allow a high contact pressure level when closed and consequently also provide optimal sealing between the hood and the bottom housing.
The new IP67 flange is a systematic addition to HARTING's housing program, and one that raises the protection level against outside influences. The housing's potential applications range from wind turbines, cranes, and switching stations to the rail sector. In all of these areas, operational reliability is ensured under extreme conditions.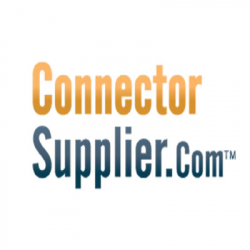 Latest posts by Connector Supplier
(see all)