TE Connectivity's SHF-260 Highly Flexible Wire for Power Distribution
TE Connectivity's SHF-260 Highly Flexible Wire for Power Distribution
TE Connectivity (TE) has introduced the SHF-260 highly flexible wire for power distribution applications within the aerospace, defense, and marine markets. This product answers the need for a combination of high temperature and high performance in wire insulation, which has become a critical factor in today's platforms. This is especially true in large-diameter power feeder applications where temperature and durability are vital.
The highly flexible cable can be bent and routed in extremely tight areas. As a result, SHF-260 flexible wire is able to run shorter distances, reducing the stress on the contact, and reducing the mating and demating forces normally associated with large shell diameter circular connectors, such as MIL-DTL-5015 and MIL-DTL-83723 connectors.
"The SHF-260 flexible wire can provide both the high flexibility and the extreme temperature capability that is needed in power distribution applications — other products offer only one or the other," said Carl Treadwell, product manager, TE Aerospace, Defense & Marine. "With this product, TE is expanding the envelope to meet designers' growing power distribution needs in harsh environments."
The SHF-260 flexible wire enables routing in tight spaces, allowing the user to go up in AWG sizes and eliminate the need to split power, where routing and bending previously prevented the user from doing so. The SHF-260 flexible wire is made with extruded polymer, making it more notch- and abrasion-resistant as well as mechanically tough. Because the wire is easily strippable, less force is required when cleanly removing the jacket. The wire also offers reduced cost of installation and vibration stability.
SHF-260 flexible wire is available in 0 to 24 AWG size, with a nominal voltage rating of 1000 Volts. It has an insulation resistance of a minimum of 50,000 Mohms/kft and insulation elongation of 150% minimum. SHF-260 wire offers a minimum 10x bend radius.
---
Additional products featured in Cable Cable Assembly Supplier news on January 15, 2013: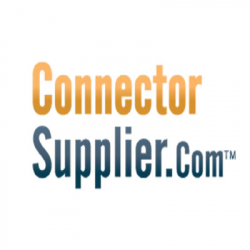 Latest posts by Connector Supplier
(see all)