Yazaki Honors Molex with Green Supplier of the Year Award
Yazaki Honors Molex with Green Supplier of the Year Award
Yazaki Corporation named Molex as a Green Supplier of the Year at its annual awards ceremony, held on World Environmental Day on June 5. Winning in the connections category, Molex is one of four companies selected from Yazaki's top 103 suppliers in North and Central America.
Yazaki's Green Supplier of the Year program recognizes suppliers who have made significant contributions to the preservation of the environment through their manufacturing, production, and delivery processes and have exceeded others in their effort to reduce their impact on the environment.
"Yazaki's Green Supplier of the Year program is another way that we reinforce our commitment to helping create a society capable of sustainable development," said Olga Alavanou, executive vice president, supply chain management, Yazaki. "Working together we can make a difference, and I am pleased to honor Yazaki suppliers whose commitment to the environment is as strong as ours."
"We are honored to receive this prestigious award from Yazaki," said Joel Eurich, director of global environmental, health, and safety, Molex. "Striving to reduce our environmental impact through operational excellence is both a corporate philosophy and long-term business strategy. Environmental responsibility is a priority at Molex – so much so that it is included as one of our ten core values. This award is a reflection of the hard work and commitment of our dedicated employees worldwide to protecting the environment."
Adopted globally in 2006, the Molex ecocare program is a global initiative to drive internal excellence for sustainable operations, product design, and development. The program reflects the company's commitment to global environmental responsibility and supports efforts made to minimize the environmental impact of business operations by operating facilities and processes through efficient use of natural resources and products that minimize environmental impact.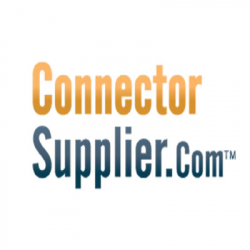 Latest posts by Connector Supplier
(see all)