Wire and Cable Products
This week's Product Roundup highlights wire and cable products including heat-shrink tubing, cables and cable assemblies, cut and strip machinery, conduit, connectors, and terminals.
Power & Signal Group
stocks SUMITUBE® SA3 dual-wall heat-shrink tubing by Sumitomo Electric Interconnect Products. Specifically formulated to provide environmentally sealed electrical splice connections in a wide range of harsh environment applications, and especially those in the automotive industry, the tubing has a durable, flame retardant, modified polyolefin outer jacket, is internally lined with fluid resistant adhesive, and is supplied in a 4:1 shrink ratio to accommodate a wide range of component and splice diameters. Splices sealed with the heat-shrink tubing maintain effectively resist all automotive fluids, dirt and contamination, moisture, and underhood temperature cycling, flexure, and vibration while maintaining electrical integrity. The tubing is available in four standard sizes and cut lengths (27mm, 50mm, 65mm, and 1,220mm) and operating temperatures extend from -40°C to +130°C, the upper limit of which is its heat shrink temperature.
Amphenol ICC
's Spectra-Strip® 3C Cable is designed for the mass termination of 30–12AWG wire in communications applications including test and measurement equipment, industrial controls, and instrumentation. Precision 0.050" planar spacing enables easy mass IDC termination, double-sided lamination allows users to terminate from either side of the cable, and individually color-coded insulated conductors ensure easy identification, circuit tracing and routing, and visual inspection. The cable supports up to 72 separable conductors to help reduce waste and post processing and enable custom routing, offers five termination pitch options for broad application suitability (0.050", 0.085", 0.100", 0.125", and 0.156"), and is UL recognized and CSA certified.
Schleuniger
's MultiStrip 9480 Cut & Strip Machine is designed to minimize changeover time and maximize productivity and is available in four different versions to suit a wide range of applications and budgets. The S version offers a single blade cutterhead for simple operations, accommodates 32–4AWG and maximum cable diameters of 0.5", and is the most economical model, offering the best price/performance ratio in the industry. The M version features a high-speed indexing cutterhead that increases production output and allows for the mounting of multiple blade and tooling sets to significantly expand the application range. The RS version incorporates a rotary head for the precise processing of coaxial cables, and the all-inclusive MR model adds a rotary incision unit to the M version, allowing for slitting and combing of multi-conductor and coaxial applications while maintaining a high production rate with an impressive level of integration. Each machine in the series offers powerful, intuitive control software and is compatible with the company's vast line of integrated accessories, allowing users to create a virtually endless range of application possibilities. The series' wire, cable, fiber, and tubing processing capabilities include cut to length, full or partial strip left and right, jack and inner conductor stripping, jacket stripping of extremely thin insulations and multi-conductor cables, multi-layer stripping, multi-layer stripping with shield processing, multi-step jacket stripping with inner conductor stripping and window slitting, multi-step stripping, and wire marking, amongst others.
Siemon Interconnect Solutions
' Cat 6a F/UTP shielded outside plant (OSP) cable meets TIA and ISO performance requirements for shielded Cat 6a/Class EA cables. Designed for use in wet outside environments, the robust shielded cable supports 10-, 100-, 1,000-, and 10G- BASE-T, HDBASE-T, IEEE 802.3af (PoE), and IEEE 802.3at (PoE+) applications and is suitable for direct burial, lashed aerial, duct, and underground conduit installations. The cable's four pairs are segregated by an innovative separator filled with a non-conductive, water-blocking gel to prevent moisture ingress and are surrounded by an inner polyolefin jacket, a layer of water-blocking aramid yarn with a super absorbent polymer, an aluminum foil shield for superior EMI and RFI protection, and a rugged, UV-resistant PE outer jacket with sequential measurement markings. It is compliant with standards including ANSI/TIA-568-C.2 Cat 6a, ISO 11801 Class EA, RoHS, IEC 61156-5 Cat 6a, ICEA-107-2012, and REACH.
Avnet
stocks Molex's Nano-Fit-to-Nano-Fit Off-the-Shelf Overmolded Cable Assemblies, which feature the smallest fully isolated headers in the market, enabling up to 69% PCB space savings, in addition to fully isolated, ultra-low mating force terminals with four points of contact, which protect against handling and mating damage, reduce operator fatigue and improve assembly compliance in high-circuit applications, and establish redundant secondary current paths for long-term performance and reliability. The range also offers several mechanical keying options to ensure proper mating, color-coding to hasten assembly, a positive-lock housing with audible mating confirmation and an anti-snag design to prevent accidental disengagement, and optional terminal position assurance (TPA) retainers to mitigate terminal back-out. Additional features include terminals and headers with gold or tin plating to satisfy different cost and performance demands, retention tangs and contact ribs to maintain stable contact, and superior signal integrity performance. The assemblies are rated for 6.5A and are ideal for consumer, networking, data computing, and commercial vehicle applications including fan tray assemblies, office equipment, washers and dryers, gaming and vending machines, hubs and servers, power supplies and distributions, personal computers, unsealed electronic control modules, and power converters.
Newark element14
stocks AlphaWire's collection of Alpha Essentials Industrial Ethernet Cables, which offers a wide range of Cat5, Cat5e, Cat6, and Cat7 solutions for harsh-environment applications in the robotics, medical, automation, and transportation industries. The cables are available with green or black ZHV-PUR, PVC, and TPE jacket materials; PO, PP, and PE insulation materials; and tinned copper, bare copper, and copper alloy conductor materials; as well as with foil/braid shielding, TC braid shielding, or no shielding; and with continuous, moderate, and torsional flex. The range also offers low-smoke/zero-halogen (LSZH) and flat cable constructions, solid and stranded conductors in 26–22AWG, and standard lengths of 500ft, and is rated for operating temperatures extending from -40°C to +90°C. In addition, the cables are fully compatible with RJ45 connectors, resistant to oil, gas, dust, and mold, and compliant with specifications including RoHS, RoHS 2, REACH, CE, VW-1, EN 50173, and ISO/IEC 11801, amongst many others.
Smiths Interconnect
's SpaceNXT™ Q Series flexible coaxial cable assemblies are designed to help operators overcome potential market entry barriers and provide several benefits over QPL and COTS products. These high-reliability, low-loss assemblies are pre-tested and qualified for space orbit environments, are cost effective, and are readily available as cut-to-length, dual-terminated assemblies. Currently available in three models (105Q, 190Q, and 200Q), the series covers key performance characteristics at various frequency bands from DC to 40GHz, is available in standard mechanical lengths and phase-matched electrical lengths, is resistant to temperature variations, and meets the rigorous outgassing requirements of NASA/ESA when tested per ASTM E595 standards. The assemblies combine stainless steel or beryllium copper contacts with silver-plated copper cable conductors that are directly soldered to achieve robust cable-to-connector transitions and are assembled in a controlled environment in which each solder joint is verified using real-time X-ray inspection. They can also be validated for a wide range of engineering model and flight model requirements at the company's in-house test laboratories or one of its qualified external facilities.
BTC Electronics
offers Meritec's VPX Plus cabling system, which provides myriad possibilities for accessing and expanding basic VPX backplanes in a broad range of applications, including embedded computers, net-centric devices, C5 devices, and ISR routers. The extremely versatile system features 3u or 6u arrangements, allows users to bring all VITA46 and Open VPX I/O out of their VPX backplane utilizing SATA, SAS, Serial Rapid I/O, Infiband, Ethernet, and MIL-DTL-38999 connectors, and offers wafer-to-wafer, wafer-to-USB, wafer-to-SATA, and wafer-to-SMAs constructions, as well as the choice of high-speed differential pair cable and mil-spec hook-up wire constructions. In addition, its modular, single-wafer design allows users to custom build harnesses to suit their individual needs without stripping, crimping, or soldering. The system and its I/O capabilities are designed for full bandwidth test and deployment and are compliant with VITA46.
TE Connectivity
's Single Wall Heat-Shrink Tubing provides superior electrical insulation, strain relief, and protection against mechanical damage and abrasion compared to standard insulation approaches, such as taping and molding in place. The tubing comes in a wide range of sizes, colors, and materials, offers shrink ratios ranging from 2:1 to 4:1, as well as varying levels of resistance to flame, heat, chemicals, moisture, fungus, and mechanical damage, and is quick and easy to install, conforming to the size and shape of the underlying material with the application of heat. It is also recognized by various testing agencies, including UL and CSA, compliant with AMS-DTL-23053 and MIL-PRF-46846 standards, and available in spool lengths, custom cut lengths, and custom tolerances. Ideal applications include shield splice protection, electrical insulation, mechanical protection for hoses, noise reduction for pipes, insulation and strain relief for fine gauge wires and fiber optic cables, and thermal insulation for substrates, pipes, hoses, and cables in a wide variety of indoor and outdoor installations.
AirBorn
's microSI® ruggedized micro-D connectors and cable assemblies are designed for high-speed signal integrity applications up to 10GB/s and provide the added flexibility of supporting numerous size configurations of 100Ω differential impedance controlled signals. The range offers vertical board-mount, right-angle board-mount, and cable I/O configurations that support 1X, 4X, and 8X 100Ω differential serial buses, as well as multiple harnessing options, including single-ended solutions that allow users to terminate to connectors or PCBs and multi-ended solutions that employ twinax or discrete cable covered in Halar™, Nomex®, or metal braiding. microSI solutions also feature rugged metal shells and hoods to ensure durability, keying to prevent mismating, balanced lengths within pairs to limit skew, shell-to-shell EMI interface gaskets, stranded wire and surface-mount configurations, shell grounds independent of signal pair grounds, nine sideband connections, and a field-tested, four-independent-tine, gold-plated contact system that delivers superior performance and reliability and is qualified to MIL-DTL-83513. Each cable assembly is tested and validated to ensure total dependability in the most hostile environments imaginable and is ideal for use in applications ranging from deep sea to deep space.
Hirose
's BF4-IFC Series intrafacility fiber cable (IFC) assembly system supports bidirectional optical transmission of 6.25Gb/s and dual-channel, unidirectional transmission of up to 12.5Gb/s and delivers up to 3.3V of power. The assembly combines the company's BF4M Series active optical connector with a rugged, circular, push-pull shell for quick and easy mating and unmating, features built-in E/O on the transmit (Tx) end and an O/E on the receiver (Rx) end, and enables high-speed data transmission in cables exceeding 50m in length. It also features an innovative internal wiring system that offers all the benefits of fiber optic signaling, including high signal quality, lower power consumption (<250mW), and excellent EMI prevention, and helps reduce overall system size and cost with streamlined wiring that integrates four electrical wires for power delivery and signal transmission control in a single cable. The BF4-IFC active optical cable plugs into a reliable panel-mount receptacle that solders to the PCB, delivers an optimal combination of high strength and flexing properties, and provides ideal solutions for long-reach, high-speed applications with limited wiring space, including broadcast equipment, data centers, medical equipment FA cameras, and security cameras.
Mill-Max Mfg. Corp.
offers COTS equivalents to the popular M39029 crimp pins for applications that demand the same high-reliability performance and form factor, but do not require mil-spec components. Made using high-quality precision machined processes, the terminals are available in five mating pin sizes (22, 20, 16, 14, and 12) designed to accommodate five wire gauge ranges (28–22AWG, 24–20AWG, 20–16AWG, 16–14AWG, and 14–12AWG) and with 10µin or 50µin gold plating or 200µin tin plating, all with a nickel underplate. Each terminal also features an inspection hole that allows users to view the wire during the crimping process, as well as promotes plating coverage inside the crimp hole. The crimp pins are ideal components for making cable assemblies and, since they conform to the dimensions of the equivalent mil-spec parts, can utilize the same crimping tools to terminate the wires.
NorComp
's 180-M Series D-Sub connectors with high-density screw-machined solder cup terminations deliver high-reliability performance in a variety of applications. The series is available in four standard industry sizes with 15, 26, 44, and 62 gold-flash-plated brass pins, accepts 28–24 AWG wire, fits in standard D-Sub backshells, and is RoHS2 compliant. Its nickel-plated stainless steel shells provide effective EMI/RFI shielding and are available in three clinch-nut options, and the plug shells have indents to provide grounding and additional retention. The connectors also have glass-filled thermoplastic insulators (UL94 V-0 PBT) and are rated for 3A, 10mΩ maximum contact resistance, 1,000VAC minimum dielectric withstanding voltage, 5GΩ minimum insulation resistance, operating temperatures extending from -55°C to +125°C, process temperatures up to 230°C, and a minimum of 100 mating cycles. Additional plating options, including 30µin and 50µin gold, are available upon request and can boost minimum mating cycle ratings up to 1,000.
ERNI
's MaxiBridge single- and double-row cable connector system has a 2.54mm pitch and a high current rating of 12A per contact. Designed to establish reliable connections between PCBs and decentralized functional units in space-constrained and highly-stressed automotive, industrial, medical, and lighting applications, MaxiBridge connectors are available with 2–20 contacts and four mechanical and color-coding combinations to prevent mismating and are resistant to shock, vibration, and high temperatures. They also have a latch locking system that protects against unintentional disengagement, but can be manually released without tools, and are rated for up to 500 mating cycles, and are compliant with LV 214 and USCAR requirements. Male connectors are available in vertical and right-angle SMT configurations, and female connectors feature a versatile 180° cable outlet for 26–18AWG wire and twice-secured crimp contacts to ensure high retention force.
AFC Cable Systems, Inc.
offers Flexicon® cable conduits, fittings, and accessories, which provide a reliable mechanical protection system for cabling in harsh-environment industrial, medical, transportation, and defense applications. Available in metallic and non-metallic variations, Flexicon products can provide cabling systems with a variety of safety and performance benefits including improved endurance and longevity, ingress protection, and resistance to chemicals, bacteria, static charge, extreme temperatures, corrosion, and fire.
Interested in a specific market? Click a market below for current articles and news.
Automotive, Consumer, Industrial, Medical, Mil/Aero, Datacom/Telecom, and Transportation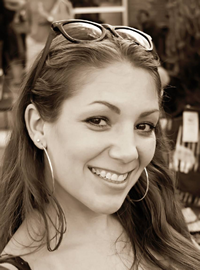 Latest posts by Christine Stieglitz
(see all)