Winchester Electronics Acquires SRC Cables


Winchester Electronics Acquires SRC Cables
Winchester Electronics has completed the acquisition of SRC Cables Inc. Headquartered in Santa Rosa, Calif., SRC is a producer of high-performance flexible and semi-rigid cable assemblies. Its products are used in the test and measurement, datacom, military and aerospace, and medical end markets. Winchester said that the acquisition of SRC expands its presence into the Northern California region and enhances its manufacturing capabilities.
Winchester, based in Middlebury, Conn., is a designer and manufacturer of connectivity solutions, including both connectors and cable assemblies, for diversified end markets such as medical, military, energy and power, broadcast, and ruggedized industrial, among others. Since Audax' acquisition in June 2006, Winchester has completed seven add-on acquisitions including Advanced Interconnect of Franklin, Mass., in April of 2007; Kings Electronics of Rock Hill, S.C., in May of 2007; Electrical Specialty Product of Spartanburg, S.C., in July of 2012; Clements National Company of Broadview, Ill., in August of 2012; Continental Connector Company of Hatfield, Penn., in May of 2013; and Bomar Interconnect Products of Ledgewood, N.J., in August of 2013.
"Winchester is a leading provider of connectivity solutions to customers across the globe," said Oliver Ewald, managing director of Audax Private Equity. "The acquisition of SRC diversifies its capabilities and end market mix. We will continue to work with the Winchester team to build the business both domestically and abroad through new product introductions, global expansion, and strategic add-on acquisitions."
"This is an exciting development for Winchester and our customers as we continue to build the company. We look forward to working with the SRC management team to share best practices across the businesses," Kevin Perhamus, CEO of Winchester, said.
"This transaction is a positive outcome for SRC," said Dan Hirschnitz, president of SRC. "In joining Winchester, we will now be able to provide additional services and capabilities to our customers, while maintaining the standards of quality and service that they have come to expect. I look forward to working with Kevin Perhamus and the Winchester team."
Visit Winchester Electronics online.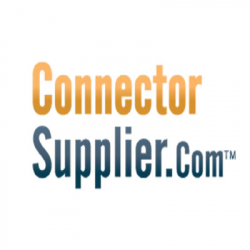 Latest posts by Connector Supplier
(see all)