Plans for WHMA 2014 Announced
November 4, 2013
The 21st Wiring Harness Manufacturers Association (WHMA) Annual Wire Harness Conference will be held February 12-14, 2014, in Orlando, Fla. The Walt Disney World Swan Hotel will serve as conference headquarters.
"Every WHMA Conference is filled with good information and networking opportunities," said WHMA Executive Director Jim Manke. "But this year's agenda is really special. We will have a variety of sessions touching on quality improvement, team building, marketing, and strategy deployment, just to name a few."
The keynote speaker, presenting "Creating Ownership in the Company's Success," will be Greg Lane of Low Volume Lean. "Although many will jump to thinking about monetary incentives as the most direct way to get the team's hearts and minds focused on the company's success, many success stories prove otherwise," said Lane. "Creating a positive organizational culture that is directly linked to the company's strategy and associated with the team members' success has proven to be a winning combination. Data demonstrates organizations with a highly engaged culture achieve up to three times the operating margin compared to those that lack this level of engagement."
One topic always discussed at the WHMA Conference is the hot spots in today's industry, which will be presented by Bishop Research's Dave Pheteplace. "With the recent launch of the North American Cable Assembly Manufacturers Report and the companion World Report, we see some definite areas of growth in the industry. The session will identify those areas and provide the background analysis on what we can expect going forward."
Another "must-see" presentation will be by Joseph MacDonald on "Big Thinking and Hoshin Lean Planning: Moving Forward to Quality Breakthrough Performances." "Doing more with less and challenging the status quo are commonplace terms that seem attractively old-fashioned. We are surrounded by new territory," said MacDonald.
Additionally, Scot Sharland, a lively observer of the auto industry and a WHMA Conference favorite, will address "Automotive Supply Chain 2014: A NAFTA Perspective." Sherland will discuss the North American market overview; AIAG at a glance; challenges and threats; and how collaboration is the key to success.
Joan Galletta from the Florida Association of Health Underwriters will cover "ObamaCare and its Impact on Business."
Of course, any WHMA Conference also includes peer-to-peer networking time and an opportunity to sit down with the major suppliers in the WHMA expo area.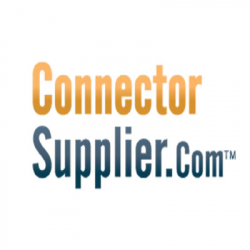 Latest posts by Connector Supplier
(see all)