Vibration-Resistant Connector Products
This week's product roundup highlights vibration-resistant connector solutions from leading suppliers.
Vibration-Resistant Connector Products
AirBorn
's RZ® Series Connectors provide users with a reliable, single-piece, surface-mount contact system that is ideal for use in high-density, high-vibration board-to-board and flex-circuit-stacking applications. Designed to meet strict performance and reliability requirements, the series has a patented z-axis contact system with a solderless interconnect that compresses between parallel printed wiring boards with 0.10–0.35" (2.55–8.89mm) spacing or between a printed wiring board and another electronic component. The series also features 0.05" (1.27mm) contact spacing, is available in two- to seven-row configurations with 20–175 contacts, and is made in the USA. Custom configurations are also available to meet application-specific demands.
Weidmuller
's OMNIMATE Signal PCB Plug-In Connectors with Lock and Release have a reliable, quick-action, intuitive, and tool-free self-actuating lock-and-release lever mechanism that enables easy insertion and removal and provides enhanced safety and space savings in compact, high-density panels. The connector automatically engages with the male header during insertion, allows users to verify that it is firmly in place at glance with visual cues, and resists even extreme shock and vibration. When the lever is actuated, the female connector is gently released from the component assembly, significantly reducing the mechanical stress on the solder joint. These variants can be combined with a wide variety of Weidmuller male headers and are compatible with wave soldering and fully automated SMT processes.
TE Connectivity
's POWER TRIPLE LOCK connector system delivers fast, accurate connections and high-reliability performance in power and signal applications with a functional, ergonomic design that features keying and color-coding to prevent mismating, an audible, snag-resistant latch with protective ribs to prevent wire snags, optional connector position assurance (CPA) to prevent accidental disengagement, and optional terminal position assurance (TPA) to ensure fully seated contacts and provide extra protection against contact backout. Ideal for use in lighting, commercial building, household appliance, automotive, industrial machinery, rail, and HVAC applications, the series is available in three UL94 V-0 housing materials (standard, high-temperature, and glow wire) and three configurations (single-row, dual-row, and matrix) with up to 15 tin-plated copper alloy contacts on 6mm centerline spacing and 8.1mm row-to-row spacing. It is rated for 600VAC/VDC, up to 20A, and operating temperatures extending from -55 to 105C, or in glow wire material -55°C to 150°C, and is UL recognized per E28476. Select caps, plugs, contacts, and headers are also certified by VDE per IEC 61984 in Certificate 40045889.
Smiths Interconnect
's C9394 High-Density Line Receptacle Module (LRM) PCB Connectors are a modular family developed in accordance with MIL-DTL-55302 general requirements and based on proven hyperboloid contact technology. Suitable for use in military and commercial aircraft, automotive, and railway applications, the series provides high resistance to shock and vibration with no micro interruptions, eliminates fretting, and reduces wear rates to prevent system downtime. It features a robust, but lightweight aluminum alloy shell; a high-density, six-row chevron grid layout with a 1.905mm pitch and cavities for ground, shielded, coaxial, databus, and fiber optic contacts; 100–450 0.6mm diameter, 4A contacts; and dip solder, wire wrap, and surface-mount terminations. Custom configurations are also available.
Omnetics Connector Corporation
's Micro 360® Circular, Twist-Lock, Panel-Mount, Straight Through-Hole Connectors have a metal housing designed to withstand high shock and vibration while maintaining electrical integrity, are sealed to IP68, and are qualified to MIL-DTL-83513 01/02/03/04 specifications. The series is rated for operating temperatures extending from -55C to 125C (or up to 200C with high-temperature epoxy), a minimum of 5,000MΩ insulation resistance at 500VDC, a maximum of 26mΩ contact resistance at 2.5A, 250VAC dielectric withstanding voltage at sea level, 50g shock and 20g vibration with no discontinuities for more than a microsecond, 3A per contact, and 3oz (85g) typical mating/unmating force per contact. They are available with nickel-plated brass, black nickel, passivated stainless steel, or black oxide finished steel shells in front- and rear-panel-mount configurations and have LCP insulators per MIL-M-24519 with 5, 12, 16, or 27 beryllium copper pins and copper alloy sockets and a choice of non-RoHS solder (per J-STD-006) or RoHS-compliant hard gold plate (per ASTM B488) PC tails.
Remke
's Tuff-Flex Aluminum Cord Grip Connectors are designed to prevent cable damage in applications where excessive flexing is a concern, including robots, automated material handling and welding equipment, and other applications in which control and power cables experience repetitive movement. They have a durable molded rubber cone that improves cable stability and resists impacts, splitting, and cracking better than PVC designs, a slim, compact profile that enables easy installation in tight spaces, and a rubber cone-to-connector seal that prevents moisture ingress, and are also available in special swivel versions for applications that produce both cable rotation and cable flex. Users can achieve even greater protection from abrasion and cable pull-out by coupling the rubber cone with one of Remke's aluminum or steel strain relief cord grips.
BTC Electronics
stocks Aero-Electric's MIL-DTL-83723 Series III Connectors, which combine the best features of MIL-DTL-26500 and NAS 1599 miniature connector specifications. They offer bayonet and threaded coupling, are intermateable with both bayonet and threaded 26500 connectors (with the exception of size 8 threaded coupling connectors), but have the added advantage of a rear-release contact retention system, and feature alternate keyway polarization, closed-entry socket inserts, interfacial pin insert seals, and elastomer wire sealing grommets. Designed to withstand random vibration levels per MIL-STD-1344 Method 2005, Test Condition VI, Letter J, the series delivers superior contact stability in commercial, military, and aerospace systems, and is also well suited to engine applications. Options include wall-mount and jam-nut receptacles, optional RFI grounding, a self-locking mechanism, lanyard-release quick disconnect plugs that mate to threaded receptacles using an adapter, 31 insert arrangements, 2–61 size 20, 16, or 12 M39029 contacts for 24–12AWG, and a wide range of shell materials and finishes.
Amphenol ICC
's ruggedized panel-mount modular jack connectors provide reliable performance in extreme conditions. They have a standard RJ interface for Ethernet/IP protocols, a die cast metal housing designed to withstand high shock and vibration, and internal and external seals for IP67 protection against water and dust. They are RoHS compliant, intermateable with standard RJ plugs, comparable in size to standard equivalents, available in a wide variety of mounting and termination options, and rated for operating temperatures extending from -55°C to +105°C. Ideal applications span the communications, industrial, instrumentation, medical, military, and automotive markets.
Cinch Connectivity Solutions
' Fibreco expanded beam fiber optic connectors and cable assemblies provide flexible, cost-effective, high-performance solutions especially designed for demanding civil and military applications, including vehicles, aircraft, ships, and other vibration-sensitive, harsh-environment electronics systems. They employ the technology defined by the MIL-DTL-83526 standard and adhere to the mechanical specifications of MIL-DTL-38999, feature tri-start thread and self-locking anti-vibration coupling mechanisms, utilize an epoxy-polish ferrule termination process compatible with standard fiber optic termination tools and equipment, and are field-terminable and repairable.
Newark element14
stocks Bulgin's rugged and reliable Standard Buccaneer – Ethernet connectors. Sealed to IP68 or IP69K, these circular RJ45 connectors provide safe, secure, high-speed, and high-performance Cat 5e or Cat 6a connections in harsh-environment applications in the industrial, automotive, and marine markets. They deliver data rates up to 100MHz, exhibit high noise immunity and EMI protection, are chemical-resistant and flame retardant, and are designed to prevent mismating and protect against abuse. They are available in field-terminable rewireable flex connector, PCB-mount panel connector, and IDC panel connector configurations with PUR or PVC jackets, shielded cables and couplers, shrouded RJ45 screw couplings, and a proven locking mechanism.
Amphenol Pcd
's engine accessory backshells are qualified to AS85049, provide strain relief, environmental sealing, EMI/RFI shielding, and 100% anti-decoupling, and are ideal for use in aerospace engine applications. Made using one of the most precise and flexible welding processes available — electron beam welding, which creates high-integrity joints with minimal distortion — these RoHS compliant backshells also meet Aerospace Defense Security (ADS) standards ESC 75, 76, and 77 and employ Amphenol's High-Temperature Electrical Bushings, which are made from a silicone compound, qualified to ESC 53, rated for temperatures spanning -20°C to +260°C, and available in more than 70 standard part numbers, to isolate and dampen vibration. Standard series options include aluminum, stainless steel, brass, and composite shells in 10 sizes spanning #8–28, various finishes, including passivated stainless steel and electroless nickel, and straight, 90°, and 45° configurations, and customization is also available.
I-PEX Connectors
' MHF® I LK micro RF coaxial connector system features a built-in locking mechanism that prevents accidental disengagement from the PCB in high shock and vibration applications within the automotive, airline, and drone industries, eliminating the need for messy epoxies and adhesives and increasing productivity and reliability. Used to connect antennas to radios while maximizing performance within minimal space, these tiny connectors support multiple transmission standards, including: Wi-Fi, 4G LTE, Bluetooth, GPS, M2M, IoT, SigFox, WiSUN, NB-Iot, and LoRa, and are available in cable sizes spanning 0.81–1.8mm OD, as well as in various lengths.
Nicomatic
's CMM Micro lightweight, rectangular connectors are designed to meet or exceed the electrical and mechanical performance requirements for the MIL-DTL-55302F and BS-9525-F0033 standards, and allow for more than 20 million arrangements of high-power, high-frequency, and low-frequency contacts in the same connector. Constructed of PPS material, which can withstand temperatures up to 260°C, is oxygen-free, and is resistant to solvent, radiation, and humidity absorption, the high-reliability series features a 2mm pitch and a grid layout that delivers both weight and space savings, and is available in board-to-board, board-to-cable, and cable-to-cable configurations with various fixing hardware for use in harsh, high-vibration environments. All materials are RoHS compliant and comply with UL94 V-0, and lead-times extend from one week with low minimum order quantities.
Bel Magnetic Solutions' MagJack® Series integrated connector modules (ICMs)includes a line of connectors designed to provide reliable, long-lifetime performance in high-vibration Ethernet applications. Ideal for use in Industrial Ethernet applications in factory and automation environments, these connectors have a proprietary lubricating compound (EPP-918A) for enhanced protection against fretting and corrosion and isolation magnetics inside the shield to preserve signal integrity. They provide fast Ethernet to Gigabit Ethernet data transmission speeds, are available in right-angle and vertical mounting configurations, and are compatible with reflow and wave soldering. Common part numbers are: SI-51005-G, SI-50170-G, SI-50154-G, 1-1840472-4, 1840428-5, 1840429-4.
Interested in a specific market? Click a market below for current articles and news.
Automotive, Consumer, Industrial, Medical, Mil/Aero, Datacom/Telecom, and Transportation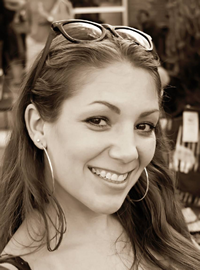 Latest posts by Christine Stieglitz
(see all)