Promote Your Products and Services in Connector Supplier Buyers Guide

Critical Visibility for Your Brand
All interconnect companies need a presence in the ConnectorSupplier Buyers Guide, a critical industry resource relied upon by design engineers, buyers, and others who use interconnect products, including connectors, wire harness and cable assemblies, and sensors and antennas. This guide is searchable by type of component, type of application, materials, and other key parameters. Three listing options are available:
Basic: Company name, 50-word description, and link to company website. No charge for this listing.
Preferred Supplier enhanced listing: Companies that take part in our Preferred Supplier Media Partnership enjoy an enhanced listing that includes company logo and name; three links to your company website on your company profile page; a 250-word company description plus company branding and image; a slider list of 10 product images with direct-to-website links; and a detailed list of your product types with links to relevant pages. Preferred Supplier listings also include an archive of all editorial appearance in Connector Supplier, including product news, technical content, and feature articles that include your products and expertise. Some Preferred Suppliers also feature white papers, company videos, and other educational material on their Buyers Guide page.
This enhanced listing is one of the many advantages that come with being part of the Preferred Supplier program. For more information about the Buyers Guide or the Preferred Supplier program, contact John Bishop.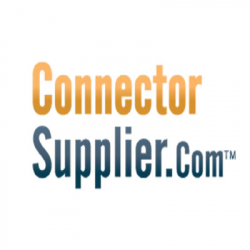 Latest posts by Connector Supplier
(see all)