SCHURTER's KEA Power Connector Now V-Lock-Compatible
SCHURTER's compact KEA series power entry module, with one- or two-pole fuseholder, now mates with V-Lock cord sets.
The KEA's new V-Lock-compatible feature prevents unintended disconnection of the power from the equipment.
Unlike wire bail or clamp accessories, no additional costly hardware is necessary to install the cord retaining system. The cord set safely latches into a notch in the plastic housing of the KEA. Removing the cord set is easily achieved by depressing the latch. V-Lock power cords are offered in a wide range of international plugs, including NEMA 5-15 standard hospital-grade versions.
The KEA is ideal for medical devices, IT, and audio equipment used on stage, where the power to the equipment must withstand mechanical stress on the cord. It features a C14 inlet, one- or two-pole fuseholder for 5x20mm fuses, 4.8 x 0.8mm quick-connect or PCB terminals, and screw-on or snap-in mounting. An optional voltage selector allows for use in international markets. The current rating is 10A at 250VAC.
The alternate KFA series with EMC line filter is available in standard or medical version with current ratings of 1, 2, 4, 6, and 10A at 125VAC UL/250VAC IEC.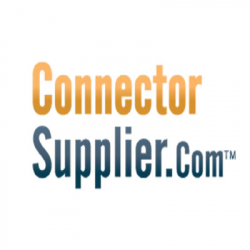 Latest posts by Connector Supplier
(see all)