RF Connector Product Roundup
This week's product roundup highlights RF connector solutions from top suppliers.
I-PEX Connectors
' MHF® I LK Connector System delivers simple, secure connections in applications exposed to high shock and vibration, including: automobiles, aircraft, and drones, and is the only RF connector/harness system with a built-in locking feature that doesn't require epoxy or tape to keep the connector from disengaging with the PCB. The system is compatible with MHF I and MHF II micro RF plugs and receptacles, and is available with 0.81–1.8mm outer-diameter cables in a variety of lengths and colors.
Newark element14
offers Molex's sealed FAKRA RF coaxial connectors for harsh-environment automotive, consumer, telecommunications, and wireless applications, including: automotive cameras, keyless entry, radio antennas, GPS, and more. Available in straight jack and plug styles with stamped center contacts for easy assembly, several mechanical keying and color-coding options to ensure proper mating, and a primary latch and independent secondary locking feature (ISL) for enhanced reliability, the range exhibits 50Ω electrical impedance, is sealed to IP69K, and is rated for DC–6GHZ, a maximum of 335Vrms operating voltage, 800Vrms dielectric withstanding voltage, 5,0000MΩ insulation resistance, and operating temperatures spanning -40C to +85C. The range is also compliant with USCAR 17 and is backwards compatible with original FAKRA PCB jacks and plugs.
Smiths Interconnect'
s compact and lightweight MDCX and MDHC Series high-frequency, multi-pin coaxial connectors enable multiple, high-density, signal, power, and mixed signal and power connections in metalized, Micro-D shells. Ideal for use in a range of alternative energy, commercial aviation, defense, industrial, medical, and space applications, the series are available with 2-, 4-, 6-, 8-, and 10-way inserts, locking post mechanisms, and blind-mating hardware attachments, are RoHS compliant, and, unlike many competing solutions, do not require cumbersome spring mounts. The MDCX Series has a maximum contact diameter of 0.125" and exhibits typical VSWR of 1.25:1 up to a maximum of 10GHz per mated pair. The MDHC Series has a maximum contact diameter of 0.133" and exhibits typical VSWR of 1.5:1 up to a maximum of 40GHz per mated pair, in addition to constant 50Ω airline impedance.
TE Connectivity
offers a wide variety of rugged, high-performance RF connector solutions, ranging from standard BNC, N, and TNC connectors to miniature, subminiature, and microminiature designs, including: MCX, MMCX, SMA, and SMB connectors. The portfolio includes solutions designed for 4–45GHz (L-Band to Q-Band) performance, low insertion loss, excellent VSWR, and electrical and mechanical reliability; cable-to-cable, cable-to-board, and board-to-board connectivity; and bayonet, threaded, and snap-on/slide-on coupling. Ideal for use in harsh-environment applications, including: antennas, avionics, instrumentation, launch vehicles, military and satellite communications, missiles, radar systems, and more, the RF connector portfolio also offers custom cable assemblies designed for small size, light weight, and tight tolerances.
BTC Electronics
offers best-in-class RF connectivity products from the Cinch Connectivity Solutions Trompeter Line, which delivers high-quality signal integrity performance in demanding telecommunications, mil/aero, broadcast, and machine-to-machine communications applications in which weight is not a primary concern, including: digital data bus, video pair, and base-band circuits, and other guarded, noise-free circuits. These coax, twinax, and triax connectors, cables, and assemblies are designed with two concentric contacts that are isolated from both each other and the shielding connection, and typically meet or exceed standards including: Bellcore NEBS, MIL-C-49142, MIL-STD-1553B data bus, MIL-C-39012, and GR 326.
Samtec
offers a wide variety of 12G-SDI RF connector and cabling solutions ideal for broadcast video applications. This portfolio of BNC, HD-BNC™, and DIN 1.0/2.3 solutions supports 12Gb/s 4K UHD-SDI digital data streams, meets stringent return loss requirements up to 12GHz, and is available in a range of orientation and termination options. The 75Ω BNC connectors are especially popular in high-density rack interconnect applications, and are available with low-profile right-angle, standard straight through-hole, tall through-hole, and 1.6mm and 2.4mm edge-mount terminations. Die-cast and machined options are also available, and a new, even-lower-profile right-angle BNC connector is coming soon.
Heilind Electronics
offers Amphenol RF's SMA to AMC fixed-length cable assemblies for industrial, manufacturing, computer, datacom, and telecom applications, including: process control, machine-to-machine communications, test and measurement equipment, mining equipment, wireless large area networks (WLANs), external antennas, and outdoor communications. Available in unsealed and IP67 sealed variants with standard and reverse polarity, the assemblies can be supplied with single-shielded 1.13mm or 1.37mm micro-coaxial cable or 1.32mm double-shielded cable in standard lengths of 50, 100, 150, 200, 250, and 300mm, as well as in custom lengths. The assemblies were also recently redesigned to remove original features, including cut-in threads and an O-ring, enabling both the IP67 sealed and unsealed cables to mount to panels with a maximum thickness of 3.2mm.
PA&E
offers a range of 50Ω hermetic RF/microwave connectors designed to deliver rugged, high-reliability performance in extreme-environment military and commercial applications that extend to 20GHz and beyond. The range is available in flange-mount, push-on, thread-in, and 38999-Style BMA variants with nickel/gold-plated iron/nickel contacts, lightweight aluminum or titanium shells or conventional iron/nickel shells, and passivated, nickel/gold-plated, or chromate conversion coatings. Every connector in the range exhibits a leak rate lower than 1×10-9cc/sec helium at 1Atm differential pressure, provides greater than 5,000MΩ insulation resistance at 500VDC when tested in accordance with MIL-STD-1344 Method 3003, and is tested to withstand a minimum of 500 thermal cycles without hermetic performance loss, to resist salt spray without corrosion, and to operate in temperatures extending from -65°C to 200°C. Interfaces are compliant with MIL-STD-348.
Recently posted:
[related_posts limit="10″]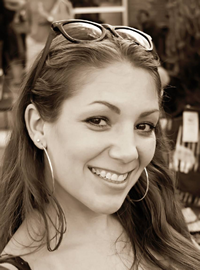 Latest posts by Christine Stieglitz
(see all)