Rectangular Mil-Spec Connector Products
This week's Product Roundup highlights rectangular mil-spec connector products from leading suppliers.
Rectangular Mil-Spec Connector Products
PEI-Genesis
stocks TE Connectivity's DEUTSCH DMC-M Series Single-Module EN4165 Connectors, which are backed by more than 30 years of proven field reliability in military and commercial aerospace systems, standardized by the European EN4165 specification, and ideal for use in new or retrofit military avionics, communication, and missile systems, commercial airline cabin, avionics, and communications systems, other military equipment, and even railway and medical applications. The modular series features compact, lightweight composite shells with mechanical and color coding, user-friendly push-pull coupling, thermoplastic and FSR insulators with various contact layouts, size 22–8 copper alloy contacts with gold-over-nickel plating, and EMI protection, and is compliant with the most demanding avionics specifications in terms of sealing, vibrations, fire, smoke, toxicity, and mechanical endurance. In addition, each mated half can contain both male and female configuration module, which allows users to mix input and output with signal and power supply. The series is rated for 5–46A, greater than or equal to 5,000MΩ insulation resistance, 50–39dB attenuation from 100–1,000MHz, operating temperatures extending from -55°C to +175°C, and 500 mating cycles, and reliably withstands 20g vibrations, 100g shocks, and 500 hours of salt spray. It is also compatible with aluminum cable contacts and is available with optional accessories including keying plates, sealing gaskets, nut plates, and panel mounting brackets.
Radiall
's MPX Series, also known as DoD-C-83527, is a ruggedized version of ARINC 600 connector solutions that is qualified to both the MIL-DLT-83527B specification and to EN3682 European standards and is used to connect avionics to equipment racks in harsh-environment military and civil aerospace applications. The series exhibits high conductivity, ruggedly withstands shock, vibration, temperatures extending from -65°C to +150°C, salt spray corrosion (500 hours), humidity (10 days), and 500 mating cycles, and is available in a wide range of configurations for broad application suitability. It is also available as complete connector assemblies or as kits for shells or inserts. Features include robust, machined aluminum alloy shells plated with cadmium yellow chromate over nickel; various configurations of removable, high-density inserts made of thermosetting resin, high-grade thermoplastic, or aluminum with cadmium yellow chromate over nickel plating; multiple gold-over-nickel-plated copper alloy contact technologies, including signal, power, coax, twinax, triax, quadrax, optical termini, and LuxCis® ARINC801; enhanced sealing protection via fluorinated silicon rubber seals and O-rings; and a variety of accessories. The series also features ruggedized polarization keys and posts, contact retention clips, insert retention plates, screws, washers, and EMI springs.
AirBorn
's R-Series® high-density rectangular connectors are qualified to MIL-DTL-55302 and available in an extensive array of termination, configuration, mounting, and hardware options all designed to stand the test of time in harsh-environment military and defense applications. The series has been proven to deliver consistent performance in mission-critical applications — including the Space Shuttle and Mars Rover — for more than 30 years and is available in straight, right-angle, I/O, and space- and cost-saving card-edge configurations with two, three, four, or six rows and 10–604 quad-redundant, four-point contacts on a tight 1.905mm (0.075") pitch that ruggedly and reliably maintain contact with mating pins even when subjected to extreme vibration. The series also offers through-hole, compliant pin, press-fit, surface mount, crimped wire, and solder cup terminations and is made in the USA. Ideal applications for the series include avionics and global positioning systems and space and deep-sea exploration equipment.
Cinch Connectivity Solutions
' family of Dura-Con™ MIL-DTL-83513 Micro-D connectors is designed and regularly tested to the MIL-DTL-83513 specification, actively listed on the United States Defense Logistics Agency's (DLA) Qualified Products Database (QPD), and ideal for use in demanding military and aerospace applications that require rugged, high-density, and high-performance interconnect solutions capable of satisfying stringent space and weight constraints. The heart of the family, which is comprised of three product series and corresponding hardware selections — Dura-Con MIL-DTL-83513 Metal Shell Connectors, Plastic Shell Connectors, PCB-Mount Connectors, and 10 types of corresponding passivated steel fasteners — is the Dura-Con twist-pin contact, which is comprised of seven wires wrapped around a three-wire core, compressed to increase the diameter and achieve seven points of socket contact, and built to maintain electrical conduction between pins and machined sockets in even high-shock and -vibration environments. Dura-Con mil-spec micro-D connectors are available in high-temperature, hermetically sealed, EMI shielded, and combination power and expanded beam fiber optic contact configurations with solder cup, wire lead, and PCB terminations, and are some of the most widely used 1.27mm-pitch (0.05"-pitch) connectors on the market.
TE Connectivity
's MIL-DTL-32139-qualified Nanonics connectors provide durable, cost-effective solutions for achieving space and weight savings in harsh-environment military and aerospace, test and measurement, marine, and commercial air applications. The wired, rectangular, dual-row, nanominiature connectors are ultra-compact and lightweight and have a tight 0.635mm (0.025") pitch, corrosion-resistant shells that ruggedly withstand harsh environments, keyed housings that ease installation by virtually eliminating mismatch and stubbing during the mating process, factory-terminated leads that reduce installation costs, and captive plug jackscrews that eliminate the need for additional accessory hardware. They are available in seven sizes with 9–51 gold-plated copper alloy contacts, a variety of shell finishes, wire types, and lead lengths; are interchangeable and intermateable with competitive MIL-DTL-32139 products; and are rated for 250V dielectric withstanding voltage at sea level, 100V dielectric withstanding voltage at 70,000 feet, operating temperatures extending from -65°C to +125°C, and 200 mating cycles.
Amphenol Pcd
's MIL-DTL-24308 D-Sub Connectors are subminiature rack-and-panel style connectors with polarized shells and machined pin-and-socket contacts that support high-density arrangements and provide high reliability performance in a variety of military and aerospace applications with demanding electrical and mechanical requirements and stringent size and weight constraints, including command, control, communications, computer, and intelligence (C4I), missile, avionics, commercial aerospace, and in-flight entertainment systems. The versatile series is available in multiple QPLs — M24308/1, /2, /3, /4, /5, /6, /7, /8, /23, and /24 — and in five standard shell sizes (9, 15, 25, 37, and 50) with standard and high-density layouts, 9–104 pins, and solder, crimp, and PC tail terminations. It is also available with steel or brass shells plated with cadmium, zinc, nickel, zinc nickel, or gold, UL94 V-0 glass-filled polyester insulators (or DAP available upon request), gold-plated copper alloy contacts, and in magnetic and non-magnetic versions. Standard variants are rated for a maximum of 7.5A, 7.3mΩ contact resistance, and 26–20AWG, while high-density variants are rated for a maximum of 5A, 12mΩ contact resistance, and 28–22AWG. Both are rated for a maximum of 1,000Vrms test voltage, greater than 5,000MΩ insulation resistance, a maximum of four pounds of insertion and removal force, operating temperatures extending from -55°C to +125°C, and 500-cycle durability, and are resistant to both salt spray (48 hours) and damp heat (10 days).
BTC Electronic Components
offers Glasseal Products' DH Series hermetically sealed rack and panel D-Sub connectors, which are manufactured to the requirements of MIL-C-24308 and ideal for use in military, aerospace, and commercial applications including ground support, airborne, and shipboard electronics. The series features D-shaped bodies made of cold-rolled steel that provide positive polarization, standard electro-tin fused finishes (although other finishes are available upon request), compression sealed glass insulators, and gold-plated #52 alloy contacts, and is available in five insert arrangements with 9–50 size #20 contacts in one of four contact styles: flatten-and-pierce, solder-pot, feedthrough, and turned-down. The series ruggedly withstands operating temperatures up to 204°C, shock, thermal shock, and salt spray, and exhibits an air leakage rate of less than 0.1 micron cubic foot per hour (1 x 10-6 cc/sec) at 15psi and greater than 5,000MΩ insulation resistance per MIL-STD-1344 Method 3003.
Positronic
SGMC Series miniature, rectangular, high-density connectors are available in 11 variants with 4–104 removable size 22 contacts each rated for 5–13A, five termination styles (crimp, solder cup, straight solder, compliant press-in PCB-mount, and thermocouple), a multitude of polarization and keying options, and a wide variety of accessories. Ideal for rack and panel applications in military and industrial electronics, the connectors can be qualified to DSCC Drawings 86040 and 86078 and MIL-C-28748/13 and /14, and the contacts can be qualified to SAE AS39029/34 and 35. Employment in telecommunications equipment is also allowable per UL File #E49351. The series features yellow or black anodized aluminum housings in panel-mount or free-cable styles with cable adapters/hoods; green (standard), black, or gray glass-filled, UL94 V-0 DAP inserts per ASTM-D-5948 type SDG-F; precision-machined copper alloy contacts with standard gold-over-nickel plating or custom plating, minimum creepage and clearance distances of 1.52mm (0.060"), and a minimum of 6lbs (26.5N) contact retention force; nickel-plated copper alloy or passivated stainless steel polarizing guides; passivated stainless steel jackscrews; and optional nickel-plated copper alloy quick-disconnect locking mechanisms. It also features closed-entry female contacts with the PosiBand® system, which reliably prevents damage in applications with harsh environments, blind mating conditions, and high mating cycles to ensure consistent electrical performance. GGMC Series connectors are rated for 2,200VACrms proof voltage, 1,000VACrms test voltage, and 250VACrms working voltage, a minimum of 5GΩ insulator resistance, a maximum of 4mΩ initial contact resistance, operating temperatures extending from -55°C to +135°C, and 1,000 mating cycles. They are also intermateable with the Positronic SGM and SMPL Series and select parts offer RoHS 5/6 or 6/6 compliance.
Omnetics Connector Corporation
's Micro-D Discrete Wired (WD) Connectors are available in mating pin and socket models with gold-plated copper alloy contacts and thermoplastic insulators per MIL-DTL-83513, fluorosilicone elastomer interfacial seals per A-A-59588, and stainless steel 300 Series passivated hardware per SAE AMS-2700. Dual-row configurations accept size 9, 15, 21, 25, 31, 37, or 51 contacts, three-row configurations accept size 51 or 69 contacts, and four-row configurations accept size 100 contacts, and each can be housed in aluminum or passivated stainless steel shells with electroless nickel, cadmium, or black anodized plating. The series is rated for operating temperatures extending from -55°C to 125°C (or 200°C with the high-temperature epoxy option), 600VAC dielectric withstanding voltage at sea level, 25mΩ maximum contact resistance at 2.5A, 3A per contact, 5,000MΩ insulation resistance at 500VDC, and 2,000+ mating cycles, and is designed to withstand 50g of shock and 20g of vibration for more than a microsecond with no discontinuities. MIL-DTL-83513 versions are available upon request, as are overmolded and RoHS compliant variants.
Materion
's Alloy 3 Mill-Hardened Strip is a copper-nickel-beryllium alloy that provides high thermal conductivity, very high electrical conductivity, good resistance to stress relaxation, and superior structural strength at even elevated temperatures. Engineered to deliver optimal performance in applications including high-reliability spring contacts for switches and relays, Alloy 3 strip is a drop-in replacement for the obsolete Alloy 10 (C17500) strip material, which was widely used in automotive, appliance, and datacom/telecom market applications, and is available in widths ranging from 0.050" to 16" (1.27mm to 452.7mm) and thicknesses ranging from 0.002" to 0.125" (0.05mm to 3.18mm), as well as in rod, wire, bar, tube, and plate configurations. It is also compliant with specifications and standards including MIL-C-81021, C17410, ASTM B-768, ASTM B534, EN 1652, EN 1654, EN 13148, EN 14436, ISO 1187, ISO 1634, and RoHS.
Smiths Interconnect
's robust MIL-DTL-83527 rack-and-panel style connectors meet or exceed the applicable requirements of the MIL-DTL-83527 specification and deliver high-density, high-speed data throughput, and optimal signal integrity in commercial and military aerospace applications subjected to extreme-environment conditions including high shock, vibration, and humidity. The series is available in a wide variety of shell sizes and insert arrangements, with layouts that accommodate mixed signal, power, coax, triax, and ARINC 801 and expanded beam fiber optic twinax and quadrax contacts, and with crimp or solder terminations. It is also available with EMI filtering and transient EMP protection to help maintain signal integrity, with isolated cavities for TEMPEST applications, with anti-rotational keyed insert assemblies for high-speed Fibre Channel or Ethernet applications, and with environmentally sealed backshells that offer accessory threads, optional cable entry locations, and single- or multi-cavity ports. In addition, its twinax and quadrax contacts offer particularly well balanced and matched impedance performance for a wide variety of transmission systems and cable characteristics.
Schleuniger
's UniStrip 2550 is a flexible, high-precision, and fully programmable stripping machine designed for broad application suitability. It strips wires ranging in size from 0.03–6mm2 (32–10AWG) and jacketed cables up to 5.5mm (0.22") in diameter and comes standard with V-blades, which are an optimal solution for stripping most wires without having to change blades or make any mechanical adjustments. It can also be equipped with radius, die, or flat blades, which are capable of precisely stripping wires with difficult-to-strip insulator materials, such as Teflon®, Kapton®, Kynar®, and other rugged materials frequently employed in the military and aerospace industries, and thus supports the development of interconnect solutions including rectangular mil-spec connector products. The UniStrip 2550 also features an intuitive touchscreen user interface, a very sensitive trigger sensor that proves especially beneficial when stripping small, flexible wires, and a barcode scanning function, and provides operators with a clear view of the entire working area. Capabilities include partial, full, and multi-step stripping, die-blade functionality, and the ability to process discrete, solid, and stranded wires; flat, ribbon, zip-cord, single-conductor, and multiconductor cables; and materials including PUR, PVC, rubber, Teflon, Tefzel®, Kapton, and Kynar. The machine also offers multiple programmable processing parameters — including pull-off speed, stripping lengths for both partial and full strips, stripping diameters, stripping blade feed rates, and cable clamping force — and can save programs to its internal memory for future use.
Like this article? Check out our other
Product Roundup
,
New Product News
, and
2019
articles, and visit our 
Markets Page
for the latest articles in each of seven markets.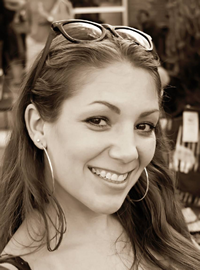 Latest posts by Christine Stieglitz
(see all)