Rebling 7009 Hi Temp/Lithium Receptacle Series
Rebling 7009 Hi Temp/Lithium Receptacle Series Added
Rebling Power Connectors' newest addition to its connector line is the 7009 High Temperature Battery Receptacle Series, which was developed to address the need in the battery manufacturing industry for a high-temperature interconnect solution for the burgeoning lithium battery market. With power requirements increasing and the space available remaining the same or diminishing, Rebling Power Connectors' principal battery manufacturing customers needed an interconnect solution for today's newer lithium chemistries.
Recently, Rebling Power Connectors provided the solution to the lithium battery fires that grounded the Boeing 787 Dreamliner fleet and halted production. Working directly with Boeing engineers, Rebling Power Connectors offered their engineering experience and the new 7009 High Temperature connector technology to assist Boeing in finding a robust containment solution to return the Dreamliner to the air and Boeing back to full production.
Rebling Power Connectors' 7009 High Temperature Battery Receptacle Series is also mil/spec-qualified to MIL-PRF-18148/3 (MS3509-32). The 7009 Series is available in both Style 1 and Style 2. Rebling power receptacles can deliver 750A of continuous current, with peak current reaching more than 1,500 amps in certain applications while maintaining a low contact resistance.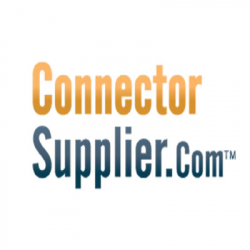 Latest posts by Connector Supplier
(see all)