Raytheon Names AVX 5-Star Supplier
Raytheon Names AVX 5-Star Supplier
AVX Corporation was honored with the 5-Star Supplier Excellence Award from Raytheon's Integrated Defense Systems (IDS) business unit.
Raytheon's IDS business unit instituted the annual Supplier Excellence Awards program to recognize suppliers who have provided outstanding service and partnership in exceeding customer requirements.  Award candidates are judged on certain criteria, including overall quality, on-time delivery, and demonstrated commitment to continuous improvement.  A 5-Star recognition is the highest level of recognition a Raytheon IDS supplier can achieve for excellence in quality and performance, and AVX was one of 14 companies selected.
"Receiving the 5-Star Supplier Excellence Award from Raytheon Integrated Defense Systems reflects AVX's dedication to the development and production of high-quality products and the successful execution of one of its most important core values — providing impeccable customer service," said Pete Venuto, vice president of sales at AVX. "We consistently work to push the envelope on new technology in an effort to supply components that meet or exceed the customer requirements for safety, performance, reliability, and cost."
AVX's core values are driven by its dedication to excellence within the passive and interconnect marketplaces, both of which enable next-generation electronic systems in advanced medical, military and aerospace, hybrid and electric vehicle, sustainable energy, and advanced communications applications for the rapidly expanding mobile market.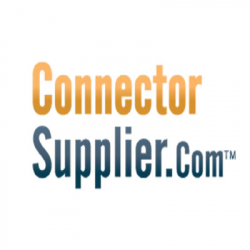 Latest posts by Connector Supplier
(see all)