RAST Connectors Product Roundup
This week's Product Roundup highlights RAST connectors for home appliances from leading suppliers.
Formalized as an international terminal block standard for the home appliances market in the 1980s, RAST (Raster Anschluss Steck Technik, which German for "grid connection plug technology") connectors typically employ insulation displacement contact (IDC) technology, which eases and hastens installation processes, enables compatibility with fully automated assembly and testing processes, and improves connection quality by eliminating the need to cut, strip, and crimp individual wires, as well as the potential failure modes introduced by these manual termination processes. RAST connectors typically include a number in their designation (e.g., a RAST 5 connector) to reveal the contact pitch (e.g., 5mm).
RAST Connectors for Home Appliances
TE Connectivity offers a wide range of RAST connectors engineered to support safe, fast, and effective automated or manual production lines; safe, secure connections in wire-to-board and control unit applications within washing machines, dishwashers, microwave ovens, refrigerators, and other home appliances; and both motor and PCB connections in industrial equipment. TE's RAST Connector portfolio exhibits rugged resistance to cold, dry heat, soldering heat, and humidity, meets UL, VDE, and CQC requirements, offers solutions that comply with UL94 V-0 and glow wire test (GWT) (i.e., 750°C, no flame) requirements, and is available in various sizes, colors, keyings, and footprint layouts with tin- or silver-plated IDC and crimp terminations. Options include Monoplug 2.5 Connectors, 2.5mm- and 5mm-pitch RAST headers, AMP Mono-Shape Connectors, AMP Multifitting Mark II Connectors, RAST 5 Standard Timer Connectors, FASTIN-FASTON RAST 5 Connectors, Positive-Lock RAST 5 Connectors, RAST 5 Headers, AMP DUOPLUG 2.5 Connectors, AMP DUOPLUG Power Connectors, and RAST 2.5 Headers. TE Connectivity's RAST 2.5 Tab Headers, for instance, are available in a single footprint and layout with 3–15 vertical through-hole contacts and internal and external locking mechanisms and are rated for 2A with tin plating or 6A with silver plating and 50V fully loaded or 250V selectively loaded.
RS Components Americas stocks TE Connectivity's RAST 5 Standard Timer Connector System, which is designed to provide safe and secure power supply connections for RAST 5 components, including motors, leach pumps, water level regulators, relays, and push-button switches, in household appliances, including room air conditioners. The system's nylon housings meet GWT and UL94 V-0 flammability requirements, feature integrated terminal position assurance (TPA) mechanisms to ensure that contacts are fully seated and provide an extra measure of security against contact backout, and employ standard or wide-lever external locking latches to help prevent unintentional disconnection. Housings are also available with several keying options and with 2–12 6A AMP standard timer contacts or 16A AMP standard power timer contacts (both made of tin-plated copper alloy) on a 5mm centerline. The series is rated for 20–14 AWG wire, 250V, and operating temperatures extending from -40°C to +110°C and is UL recognized and VDE approved.
Digi-Key Electronics
stocks TE Connectivity's AMP DUOPLUG 2.5 Power Connector System for wire-to-board applications in household appliances, consumer electronics, telecommunications systems, automotive electronics, vending machines, and measuring devices. The AMP DUOPLUG 2.5 system is designed to the RAST 2.5 standard and supports both female-to-header and card-edge connector configurations with the same keyable female part, which employs IDC technology to support high-speed wire termination and achieve high production rates with no rejects. The system also features a contact protection mechanism to avoid physical damage and stubbing problems, a controlled wire termination process that defines insertion depth and guarantees proper positioning, and a reliable locking feature that also provides wire strain relief. AMP DUOPLUG 2.5 connectors are suitable for both one- and two-piece connections, are keyed in accordance to customer demands, and are available with customer-specific headers and as cable assemblies with connectors at one or both ends. They offer up to 20 pre-tinned phosphor bronze contacts on a 2.5mm centerline, accept 1.5mm PCB board thicknesses and up to 12 stranded 0.35mm2 wires, and are rated for a maximum of 2A in operating temperatures extending from -40°C to +110°C. They system is also VDE tested according to DIN VDE 40021724 and DIN EN 60998 Parts 2 and 3.
The RAST Connector System from Molex offers RAST 2.5, RAST 5, and RAST Power connectors that are engineered for extremely reliability, meet both GWT and UL94 V-0 flammability requirements for broad international design compatibility, and offer a range of current ratings for enhanced design flexibility in automotive lighting applications and a variety of home appliances, including clothes washers and dryers, dishwashers, HVAC systems, and refrigerators. The system mates directly with PCBs or with 93070 or 93071 Series headers, employs pin-lock and side-latch systems to increase PCB retention for direct mating, and offers color-stripe markings for easy identification when multiple parts are used and standard and opposite PCB layout options for compatibility with various industry-standard terminal layouts. The range is also RoHS compliant and is rated for up to 250VAC and 16A, a minimum of 30N IDC retention force with opportunities for ≥100N depending on wire size, 10 mating cycles, and operating temperatures extending from as low as -40°C to as high as 120°C depending on subseries and amperage.
Wieland's 8105 Series WIECON RAST 5 PCB Connector System is engineered to meet the requirements of the heating industry and offers numerous color and physical coding possibilities, plus custom labeling options, to enable high-grade variability for quick, easy, and accurate identification in complex systems. The system is made using materials that fulfill all standard heating industry requirements, in addition to DIN EN 60335-1 and RoHS requirements, employs screw contacts on a 5mm pitch, supports side-by-side mounting layouts without the loss of poles, and is rated for 26–12AWG wire, up to 10A, and up to 400V. It also offers a wide range of standard products and extensive opportunities for customization.
JST's RARSF RAST Connectors are right-angle RAST 5 connectors designed for use in home appliances. The low-insertion-force, right-angle connectors quickly and easily mate to standard male tabs on PCBs, ease harness routing in tight spaces, and employ a positive locking mechanism to prevent accidental disengagement. They are UL recognized and RoHS compliant and are available with a variety of standard terminal, housing, keying, and color-coding options for broad application suitability. Standard solutions are available with up to 12 contacts on a 5.00mm pitch and are rated for 18–14AWG wire, 15A, 250V, and operating temperatures extending from -40C to +105C. Custom soluitons are also available upon request.
Lumberg also offers a broad range of RAST connectors. The Series 35 range is comprised of RAST 2.5, RAST 2.5 Power, RAST 2.5 Plus, and RAST 2.5 Power Plus connectors with IDCs on 2.5mm and 5mm pitches, direct and indirect mating capabilities for cable-to-board and cable-to-cable connections, RAST 2.5 keying to avoid mismating, and 4A or 10A current-carrying capabilities. The Series 36 range is comprised of both RAST 5 and RAST 7.5 Power connectors. Series 36 RAST 5 connectors are available with IDCs or screw-clamp terminations on a 5.0mm pitch, direct and indirect mating capabilities for cable-to-board and cable-to-cable connections, RAST 5 keying, the ability to handle signal and load current up to 16A, and in special versions for high-temperature applications. Series 36 RAST 7.5 Power connectors are available with IDCCs on a 7.5mm pitch and designed to support indirect mating for cable-to-board connections and load currents up to 25A.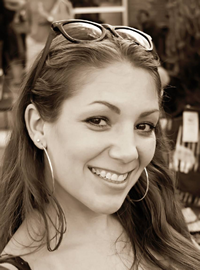 Latest posts by Christine Stieglitz
(see all)