Premier Farnell Appoints Tom Hudak to Lead North American Distribution Business
Premier Farnell Appoints Tom Hudak to Lead North American Distribution Business
Premier Farnell announced the appointment of Tom Hudak to president of Chicago-based Newark element14, its North American distribution business, effective immediately with Hudak succeeding Paul Buckley, who will be retiring at the end of December.
For the last five years Tom has been president of Akron Brass, a Premier Farnell company and worldwide marketer and manufacturer of high-performance life-safety, fire-fighting and emergency rescue equipment. Having driven the transformation and internationalization of the Akron Brass business, Tom is ideally placed to drive growth in the North American high-service distribution space. He will report to Premier Farnell CEO Laurence Bain.
Sean Tillinghast, who is currently vice-president of Weldon, a division of Akron Brass that specializes in lighting and electronic solutions to the education, specialty vehicle, and emergency services, has been appointed president of Akron Brass. Tillinghast has spent the last 17 years with Weldon and will now report directly to Laurence Bain.
"I am delighted to appoint Tom to lead our Newark element14 business," said Premier Farnell CEO Laurence Bain. "He has done a fantastic job at Akron Brass, turning it into one of the leading companies in Premier. In Sean, we also have someone with vast experience and understanding of the Akron business and he thoroughly deserves this opportunity. I am particularly pleased to be making these appointments from within the company, demonstrating the strength and depth across our management teams."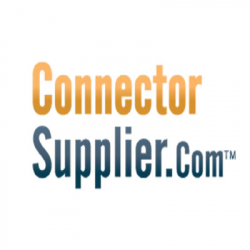 Latest posts by Connector Supplier
(see all)